Ghostly Aspirations
30 Nov 2013
Fifteen of the agency's ghost writers say who they would like to ghost.
Lynne Barrett-Lee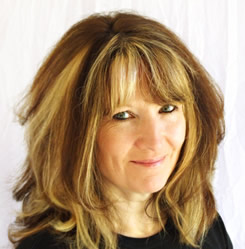 To London, to a ghost party, hosted by the legendary Andrew Lownie and, as might be expected when in a room full of ghost writers, talk naturally turns to our dream dates.
Dates as in ghost writing gigs, obviously. As in people we harbour secret yearnings to interrogate (teasing 'stuff' out, to use the professional terminology) the better to climb in and inhabit them for a while. And there's no contest for my personal number 1 slot: Andy Murray. And though you might think my choice is less to do with professional interest than it is to do with his sporting, ahem, assets, you'd be wrong. In fact, Andy Murray bears an uncanny resemblance to my second born son - looks and temperament - which means I have followed him from the off for essentially organic reasons, so such suggestions are, frankly, a bit hmm. Actually, I'd love to ghost him because I like him. I also admire him, and am intrigued by what makes him tick, as I am by anyone so single-minded and driven. I also think, crucially - for this is the successful ghostwriter's USP - that I could do a great job of capturing his voice.
But it's not to be. Because what do I find when I emerge onto the streets of Westminster post-party, trailing ectoplasm with a top-note of phosphorescence? That - damn and darn it - he's already been done. So, while I wait for him to live some new material for the sequel, which other notables would it give me joy to be? Here, in no particular order, are my hit list…
Jude Law. He's been much in the news lately, hasn't he? What with his Dom Hemingway movie - for which he inflated impressively - and his current run as Henry V. He strikes me as a fascinating man. He's chosen film roles with care, stays committed to London and the theatre, and, though he could be insufferable – so many excessively pretty people are, aren't they? – I suspect he's probably not. There is something genuine and intelligent and endearing about him. And he's also lived a bit. Okay, a big bit. And been judged for it. A heady mix for a crusading ghost.
Jamie Oliver. Ramsay's already done one and Michel's road to success has probably been as smooth as one of his rouxs (see what I did there?) but as far as I know, no-one's yet tackled Saint Jamie. And what's not to like? He would be a dream to commit to narrative as IMHO (as they probably no longer say on twitter) there's so much more going on than the exterior probably suggests. If you prick him (with a sustainably sourced bamboo skewer or sim.) my contention is that he will bleed. And I would love the chance to prick those that see doing so as sport. See also tall poppies and, possibly, Paul Hollywood.
Baroness Susan Greenfield is a natural choice, too, as I am passionate about women who do science. My sister is a heavy-hitting prof herself, in California, but as I can't ghost her (that would just be too weird) the uber-talented, in-yer-face, take-no-prisoners Baroness would be a privilege to ghost, as she's such an inspiring female role model. Plus we passed each other in the centre of Oxford a few months back, both rocking very similar – and tres flamboyant - winter coats. Reason enough, surely? I think so.
By the same feminist token, Lady Gaga. Though there's obviously a chance she'd want her autobiography to take the form of a small, well-curated outbuilding, say, or large mechanical model of an antelope-iguana hybrid in the Heath Robinson tradition, if it's a book she's after, I'd love to be the one to ghost it. There is something about this pop star that lifts her out of the media firmament and places her firmly in a category I like to refer to as 'intelligent, articulate, self-possessed, generous, warm, politically savvy and great company down the pub.' Again, reason enough.
A.N.Explorer. I'm open to suggestions here, though am mindful that if you do a bit of decent exploring, generous book deals tend to be all over you like a rash, which means I might get trampled underneath the stampede. So if you plan on doing some exploring at some point soon, might I present my credentials in advance? One being that I've already been in the jungle with the incomparable Marina Chapman (The Girl with No Name; you'll find it on this very website) and two being that I have also climbed and summited Kilimanjaro, so your toileting anecdotes hold no fears for me.
Louise Chapman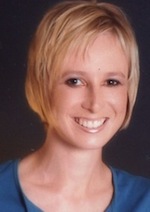 My passion is for the extraordinary stories of ordinary people. I want to ghost mass-market, compelling real-life stories. I am happy to work with anyone who has a fascinating tale to tell whether it be of triumph over adversity, self-made success or taking an unusual path in life. My preferred projects would have an inspirational or eye-opening element. I would also be interested in working with a field expert to write a personal development or self-help book, perhaps relating to health, career, parenting or relationships.
Deborah Crewe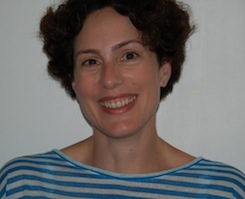 I love working with politicians - and indeed others in public life - with strong views and powerful personalities. I like to think that I enable these fascinating individuals to put across their arguments and narratives in ways that are engaging for the outsider, fascinating to the insider, and in a voice that is plainly theirs. I get a big kick out of writing for unusual and inspiring women - ex-offenders, private detectives, vets, comedians, you name it - who are too busy leading their amazing lives and juggling all their responsibilities to have the time to write it all down themselves. I would relish the opportunity to collaborate on a book about pregnancy and birth: it's no longer one of my pastimes, but it remains a strong interest.
Nadene Ghouri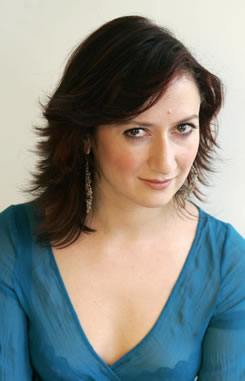 For me it is all about ordinary people who have lived through extraordinary times, strange happenings or traumatic events. Memoir tells us something about the triumph of tragedy and the beauty of the human spirit. It is these stories I want to capture most. As a journalist I was well-known for my ability to emphasise with people who have suffered trauma and that's what I want to be known for as a ghost.
That's not to say celebrity doesn't interest me - it does and it matters. I'd love to get my teeth into a celebrity subject who has really lived a life and has something vital to say.
My 2014 wish list:
The recently rescued 'slaves' in the South London Maoist cult. The 19-year-old deaf mute victim of Ilyas Ashar, jailed for trafficking her to the UK and locking her in the cellar as his sex slave. Coral Jones, the mother of April Jones. Joanna Majic, a former escort who dated recently jailed paedophile Ian Watkins from the band Lost Prophets She spent four years gathering evidence and trying to warn police about him. Nabeela Rehman, the other little Pakistani girl but the one the West would rather forget. She recently addressed the US congress on Drone attacks after her house was bombed and her grandmother killed. Soloman, a 20-year-old former child soldier from the Lord's Resistance Army. I met him in a Ugandan war rehabilitation centre earlier this year just after he'd been rescued. He asked me how he could tell the world about the other children who are still kidnapped. I'd love to help him write his book so he can. Jemima Khan, an unlucky in love heiress but most certainly no airhead. Kevin Hyland, head of the Met's human trafficking unit. Any Paralympian.
Lisa Higgins
I'm looking for rock and roll stories. I want to ghost memoirs for the most adventurous personalities within the music, TV and film industries and having been a showbiz journalist for ten years, I know how to handle even the biggest ego. Not a lot of stars have the freedom or time to express themselves nowadays with all the PR constraints and rise of gossip press. So I'm looking for someone who can trust me and open up. My ideal subject would be a rock star, or a comedian - someone with crazy anecdotes and a life of unbelievable highs and lows. The joy of ghosting is getting to spend time with someone who is not afraid to share his or her real thoughts and values away from the superficial image fame procures.
I also want unique real life stories of surprising character - tales against adversity, especially women, and local community heroes. Anyone with some fire in their soul that I can be inspired by and inspire others through.
And David Bowie, of course.
Shannon Kyle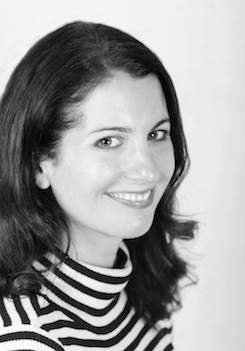 Having written for most genres, including celebrity, nostalgia, and misery memoirs my dream list would involve my own interests too. I'm fascinated by anything and everything from the 1960's so I'd jump at the chance of writing for any big names from that decade. The wives behind the men of the time especially, putting Yoko Ono and Bianca Jagger at the top of my list.
As a huge Beatles fan, Paul McCartney or Ringo Starr would be my absolute dream subjects. The only Beatle to write his own autobiography is George Harrison and reference to the band barely made a footnote. To me, (and I'm sure every other fan) it seems a shame none of the Beatles have given a firsthand insight into what the middle of their unique hurricane was like.. but with two Beatles left, I live in hope.
Much of my writing as a journalist for the women's weekly market is about giving a voice to women who're barely heard by society but so often it's the so-called quiet people, the 'nobodies' in the background who have the biggest stories to tell. The idea of doing an inside story perhaps of a secretary of a big company or someone whose been caught up in a scandal purely by accident is appealing too.
I'm a feminist at heart, and any interesting women who don't fit a particular stereotype inspire me. Angelina Jolie, has lived an incredible life and I'd love to hear the stories behind her humanitarian work. I think Katy Perry's personal journey from her deeply religious sheltered childhood to pop superstar is awesome. I'd also love to hear Wendi Deng's side of the story within the Murdoch marriage, or what drove Rebecca Adlington from winning gold to jungle life. Sitting down and listening to someone's captivating life events, whoever is telling it, makes ghosting one of the best job's in the world.
David Long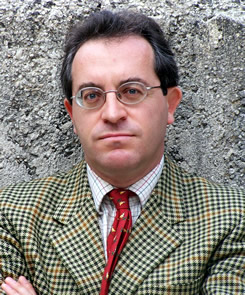 Having ghosted biographies for a major dynastic landowner and a world champion sportsman, written a children's book for a composer, business survival guides for an internet squillionaire and two large corporate histories, my 30 years as a journalist have enabled me to take on a diverse range of different assignments.
I welcome approaches from anyone with an interesting life and a willingness to put aside the time needed to produce the best possible book, with favourite clients those who have something genuine to impart rather than just wanting their name on a book. They have a point of view but recognise they lack whatever it takes to sit alone at a desk for hours laying it out. All but one admit to having enjoyed the opportunity to bounce thoughts and ideas off someone else who can then order them and present them in a way which is engaging.
At the same time I count myself privileged to spend so much time with people who – ordinarily – don't speak to journalists or grant them only a few hurried sound bites between meetings. I'm happy tackling anything which sounds interesting but my ideal for 2014 would be a successful entrepreneur prepared to discuss his or her business failures honestly, and to explore the lessons which were learned and the ways in which these can be applied elsewhere.
Teena Lyons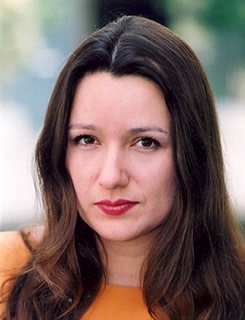 Not long ago I had an amusing exchange with a delightful elderly lady who wanted me to pen some ghost stories. I explained that while I write all sorts of books across various different genres, I don't really specialise in short stories from the afterlife. I am not that sort of ghostwriter.
I was reminded of this conversation when asked for my ghostly aspirations for 2014. You see, my problem is nearly all the people I am most intrigued by died long ago. Names that spring to mind are Richard III (how does he feel about that whole car park thing?), James Spangler (what is it like to sweat over inventing a product, only to see your cousin William Hoover turn it into a household name?), or Clemens and August Brenninkmijer (because who isn't intrigued by secretive dynasties like the C&A chain?). I really would have to be a ghostwriter if I wanted to get to the bottom of their stories.
If, however, my wish was granted and I had to choose just one, I'd definitely pick Wilfred Owen. In 2014, the World War One centenary, there are so many things he could tell us. Although, as a nation, we are so good at remembering, it is only by hearing a story first hand that we can truly understand and learn from the horrors of the time. There's not much I wouldn't give to tell that ghost's story.
Katharine Quarmby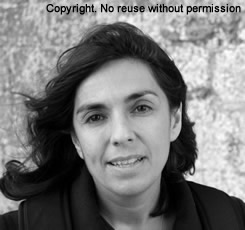 I've spent most of my writing life looking at worlds behind invisible walls - the real lives of Roma, Gypsies and Travellers, disabled people and, at the moment, a ghostly insight into a hidden Arab community in our midst, from a woman's point of view. But other groups of people live behind invisible walls. Take, for instance, footballers' wives, who have to put on a mask - both physical and emotional - every time they go out and brave tabloid exposure. So I'd be interested in ghosting an insight from behind the celebrity bars - with no holes barred. I think that the skills I've developed, talking to what politicians call 'hard to reach' communities could be applied to anyone - or even a group - that knows that the image they present to the world is very different to the person hiding behind.
Hannah Renier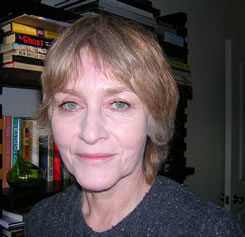 We're all in denial about something. Sometimes our strengths, but more often the other stuff. A rogue's account of events is fun to write. A book 'by' the Co-Op's ex-chairman would be a breeze; or the troubled Mayor of Toronto. Lord Lucan! – it's time to sell your book.
The best stories emerge from between the lines. A ghost isn't a journalist. With subjects like these, she collaborates in laying their half-truths and omissions before the world, in their voice, with just the merest hint of irony. (He'd write it himself but doesn't have time. Of course he would.)We're not supposed to probe forensically like journalists. Nor are we PRs. Fortunately if the ghost likes the subject enough, she'll question him until he sounds like a human being rather than a bit of a tosser. That's for her own sake – it'd be a dull old read without conflict.Think of the result as a portrait. If it's just a likeness, it's dull. You stare at a good portrait photograph or painting and learn something. I start the interviews dispassionately and almost always end up empathising. I know I do, because I have found myself omitting everything from vile prejudice to confessions of murder. In historical biography, positive bias is even more likely; I've uncovered endearing qualities in some shocking villains. No worries there, though. The historian I write for takes the blame, as well as the credit.
Neil Simpson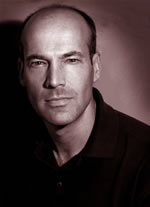 I'm holding out for a hero in 2014 – after hugely enjoying writing with a host of fire fighters, doctors, police and other emergency services staff in the past few years. Celebrities are very welcome too – I started out ghosting celebrity lives and still love the chance to tell their stories. But real-life stars can actually be far more exciting. I like telling real time tales about high drama and low comedy in the workplace. And if you or your client have already published their life story and fancies a shot at fiction get in touch. It can be a rom com, a thriller or anything in between. You supply the setting and the characters, I'll aim to add great dialogue and pull it together in a fantastic plot. Publishing is tough at the moment – but ghosting is still one of the best jobs around.
Nicola Stow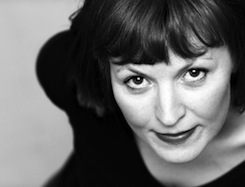 For me, it's all about the drama. I love ghosting for ordinary people who have led intriguing and colourful lives – people with powerful voices who immediately capture my imagination with fascinating stories I know would make cracking, commercial books… tales that prompt you to say: "You couldn't make it up."
I'm also interested in ghosting memoirs for people who have overcome traumatic ordeals. One such person who springs to mind is Britain's youngest mum, Tressa Middleton. She hit the headlines in 2006 when, after being raped by her brother, fell pregnant at 11.
True crime is another genre that fascinates me. And after writing a gangster's autobiography I would like to find a subject who's worked on the right side of the law. Maybe former Scotland Yard Flying Squad chief John O'Connor is ready to reveal all?
I'm yet to tackle a celebrity memoir, so this is something I would also be keen to do. A troubled soap star would be a likely candidate. One who has fantastic commercial potential is Coronation Street actor, Michael Le Vell, who was recently cleared of child rape. However, as per usual in my hunt for possible subjects, I discovered he may already have a lucrative book deal lined up. The question is, will he write the book himself? Or will he require a ghost?
Clifford Thurlow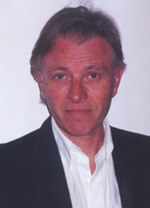 Every book requires the reinvention of the wheel. We are always starting again. That's what makes life so interesting. I have ghosted celebrity, mis-mems and military memoirs and would like to combine the three genres with a soccer player: the tactics of a world cup managed like a military campaign, the suffering and depression of a £5 million a year sportsman and the fame and notoriety that comes from manipulating a leather ball across the manicured turf of a football pitch. Soccer memoirs all read the same. That's why reinvention is required. The way Beckham could bend a ball and Rooney can make a pass, run 60 yards and end up with the return ball back on his toe is pure maths, three-dimensional chess, astral calculus. We know all about their hamstrings and metatarsals. What about the brain stuff: instinct, sixth sense, impulse, emotional intelligence? That's what interests me and that's the soccer memoir that will tumble from the shelves like a prima-donna No 9 diving in the penalty box .
Mei Trow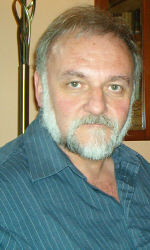 To all of us our own story is fascinating. The problem is that not everybody sees it that way and we all have our favourites. In the celebrity-dominated culture that we have no escape from, there seems to be an endless voracious appetite for kiss-and-tell. If the celeb concerned is a footballer, a film star, a prominent clergyman or a leading politician, so much the better. And no doubt ghost writers are queuing up around the block.
Every celebrity has a story to tell, but of course they cannot always write it effectively – and that's where the ghost steps in (almost the title of a Will Hay classic film). Who is the celebrity for whom I should most like to ghost? There are two of them, both dead. One, in this 50th anniversary year, is Lee Harvey Oswald, the alleged assassin of JFK. The other is Lord Lucan, the vanishing act par excellence. If I could get inside the head of either of these men, I would be a happy bunny or contented pig or any other complacent animal you care to name.
Katy Weitz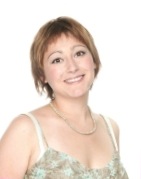 I have always been fascinated by secret worlds and the stories that interest me most are those that shine a light into areas of life which have previously been kept hidden from public view. In these closed off environments – whether they are prisons, locked cellars, children's homes or cults – the bizarre can become normalized and behaviours which we would usually consider strange, outrageous or downright criminal can, over time, start to look routine. Humdrum, even.
In these contexts I am always intrigued by the question of how the human mind adapts and learns to cope with extreme pressure. It makes me wonder, how would I cope? What would I do? And I know that the reader will reflect in the same way. In truth, I don't think any of us can really know what we would do in certain situations. We like to think we would survive with our minds and hearts intact, but not everyone can or does. Those who do usually have extraordinary stories to tell and though they may be forever marked and changed by their experiences, they have something very rich and enlightening to share with the world. I am always humbled and grateful to be given the chance to help someone with such a story achieve that aim.