What UK Non-Fiction Editors Want 2014
10 Jan 2014
In the agency's annual feature, forty-three editors outline the sort of books they are hoping to commission this year.
Hugh Andrew, Managing Director, Birlinn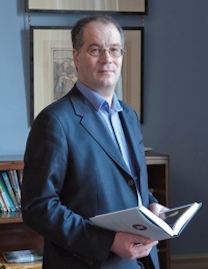 It would be too obvious to say that the next few years will just be about 'war' books but nevertheless there are many areas that relate to the war where good books are needed. Next year we will be publishing on war art as it relates to Scotland and this seems to me to intersect neatly with producing beautiful gift books. This Xmas was a very good one for us with regard to good quality non-fiction and I would like to see our list develop here with books which have that 'must have' look and feel. It was obvious too that if a book was stunning enough then price was not an object. Yale's £60 book on the Arts and Crafts movement sold out very quickly as did the beautiful new book on Eric Ravilious. This is an area where paper still has an overwhelming advantage over e. As traditional review coverage becomes ever harder in a market where the newspaper is in a seeming death spiral then it becomes more and more important for the publisher to produce a book which becomes a 'must have' in terms of production quality and almost canonical feel.
Tom Avery, Senior Editor, William Heinemann
We are very lucky to have recently taken on a number of young, extremely talented (and largely British) non-fiction writers, working on a diverse range of projects – on architecture and linguistics, twentieth-century history and technology, the Pre-Raphaelites and politics. It is a group I would like to grow in 2014. Subject and form are less important to me than originality and ambition, although I'd love to commission a big, satisfying biography, and to find a writer ready to fill the void left by the late, great Tony Judt, whose magnificent uncollected essays we'll be publishing in the autumn.
In fiction, I'm on the lookout for any work that captures the texture of our times, and for anything funny. A combination of the two would be perfect.
Hugh Barker, Commissioning Editor, Constable & Robinson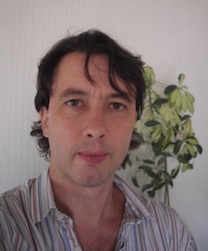 I mainly focus on gift and humour titles, so obviously I'm looking for ideas that make me laugh or surprise me, and that will stand out in a crowded market. My best selling recent title has been We're Going on a Bar Hunt, a humorous parody, an idea which originally arrived via my colleague James Gurbutt - one of the authors was writing thrillers for him and he thought I might have fun with it. Quirky or eclectic non-fiction titles can also fit my list – for instance I've just published David Long's Bizarre London, and will soon publish Take Care Son, a touching cartoon account of the dementia suffered by cartoonist Tony Husband's father.
I need a personal understanding of the appeal of subjects I publish, but in purely commercial terms, I also need to be convinced there is a clear demographic that the book will appeal to, and that the title has the potential to sell across different trade channels. Some books can succeed by selling predominantly through bookshops, even in a shrinking market - but it is better if you can also imagine them selling in gift shops, supermarkets, museums and garden centres or wherever, or can see a strong reason why the book will sell online and as an e book as well as in a trade print edition. I also try to focus on books that will have some longevity – it's easy to focus on the short term prospects of a title, but in the end all strong publishing companies rely on their backlist and I am happiest when I see books I publish continuing to sell over a number of years.
Mark Booth, Publisher , Coronet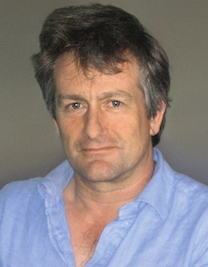 I think that this year editors will be looking for all the same things they always look for – a cute and very clear new concept, writing that fizzes on the page, a startling new voice and original use of language, a book that give you pleasure and information you can't get anywhere else …but a book that fits clearly into a genre that has supported recent best sellers. However , in addition, their focus will be on 'discoverability'. Because the high street is in such a poor way and the range of on-line promos is so limited, publishers' power to get books in front of people is pretty limited at the moment, so publicity is key. Publishers' publicity departments are as ever overstretched, which means that editors will tend to favour projects that already have momentum. So if an author is already famous, that's a big help. If an author has a wide range of contacts in the media, that helps too. If you can engage journalists, newspapers, radio and TV channels so you are able to say they are already interested in featuring you and your story, that's good. If you don't have a substantial online presence, develop one before submitting your script. Research other writers, editors, agents, media outlets who share your interests and bond with them. Be part of a school of thought or taste. To be a commercial proposition, it's no longer enough – if it ever was - for a book to be good book.
Sam Carter, Editorial Director, Biteback Publishing and the Robson Press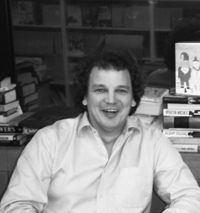 On the back of a very strong finish to 2013 Biteback Publishing and the Robson Press has an ambitious programme for 2014 and beyond. Alongside developing our current authors, and an imaginative forays into rapid response publishing (one of the strengths of a lean independent), we are actively commissioning new titles across both lists. On the Biteback side we're after high-profile political books of all hues: our great strength in this field shown by the spectacular performance of Damian McBride's genuinely revelatory Power Trip, elbowing aside some of the usual cookery and celeb suspects to make it onto the Sunday Times bestseller list. We're also interested in stand-out candidates in the field of espionage, big-think books and original writing that addresses some aspect of the modern world that confounds us all in its strangeness. The Robson Press continues strongly in its eclectic coverage of celebrity memoirs, sport, literary biographies and narrative non-fiction.
Sara Cywinski, Commissioning Editor, Ebury Press
I'm specifically on the lookout for outstanding real-life memoirs – ordinary people's stories that strike a chord, like the very brave and inspiring author of the bestseller Girl A. But I'm also going to be keeping a very close eye on popular culture. This year I'll be looking for the next big celebrity talent or legend in the business, like 2013 bestsellers Harry Redknapp and Sir David Jason (or Ron Burgundy). Underpinning all of this is a mission to connect readers of all kinds with an author they can identify with. As such, I also want to commission books that will connect readers with real passions – books written by experts or amateurs who have a real love for their subject. I hope to continue commissioning books with these two clear visions in mind and look forward to seeing what 2014 has in store.
Trevor Davies, Editorial Director, Octopus Publishing Group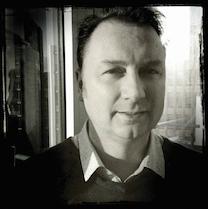 The categories on my list are diverse – covering sports, pets, reference, puzzle books, popular culture and even a few humour titles – but with any proposal I'm after a good, clear hook. Something that is intriguing and appealing to both buyer and consumer. It could be a fresh, innovative approach to a traditional subject, such as the Infographic Guides we're producing, or a subject that can be seen as a growing trend. Given our strength in foreign sales, if a proposal demonstrated broad international appeal, with perhaps an eye to a series, it's invariably more appealing. However, I will look at UK- and US-only titles if there is a proven appetite for the subject matter.
In terms of areas: in sport, cycling seems to go from strength to strength. Military history also seems to be working well for us and with the centenary of the First World War this subject area should have a golden era. Recently, I've been seeing a lot more humour proposals than ever before. This is a very hit-and-miss area, which can be extremely successful, but I'm only keen if there's an established on-line following.
In 2014, I'm looking to develop our popular science and history output. The challenge here is to produce commercially-minded illustrated titles for an international audience. OPG has also broadened its commissioning in popular culture with some exciting brand tie ins. The US is a key market for this area and the design and production values are all important.
Trevor Dolby, Publisher, Preface, Random House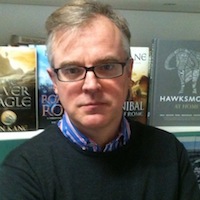 The retail end of publishing continued to change apace last year: Waterstones still in flux, Amazon now part of a national agenda, the number of independents reducing. Not all gloom by any means, but there is certainly a feeling of having to run twice as fast to get to the same place. For my part Preface had a good year publishing fewer books but making more of them. The Tommy Cooper franchise – not glamorous but lucrative – continues with the fifth book from the archive selling 30,000 copies in the autumn making well over half a million for the collection over five years. Ben Kane goes from strength-to-strength with another Sunday Times Bestseller. We added to our successful cookery list with Comptoir Libanais and Michael Caines at Home and the backlist making terrific a contribution. Quality – as Arsene Wenger is fond of saying – is of course the key and William Cook's One Leg Too Few was applauded to the echo and chosen by many in their books of the year.
For 2014 I'll gratefully echo thoughts from my fellow editors and suggest quite simply good writing, a story well told with clarity and purpose from a fresh or hitherto unexplored perspective. And I'm looking for authors not books. Writers who take the occupation of writing very seriously. This year I have a new and exciting history author in Henry Hemming who has written a fascinating, pacy and smart biography of Geoffrey Pike the extraordinary zelig-like character of the 20th century; a third book from rapidly up-and-coming military historian Peter Caddick-Adams on the Ardennes campaign which is being published simultaneously and to great fanfare by the eminent editor Tim Bent at OUP in the States; the estate, friends and family of Douglas Adams have very kindly opened their arms to Jem Roberts to write a new account of Douglas and the story of Hitchhiker; and we have, amongst much else, three new terrific cookbooks: Hunan – which Giles Coren believes is 'the best Chinese restaurant in the world' (and it's just round the corner for Random House, which is nice) – Mother India in Glasgow and Comptoir Express. So what am I looking for in the future? Send me your best in all non-fiction categories and I'll give you a quick response.
Andrew Dunn, Editorial Director, Frances Lincoln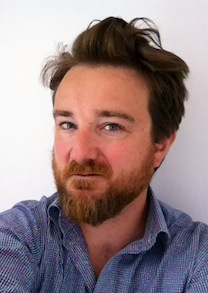 Here at Frances Lincoln we aim to publish beautiful and intelligent non-fiction, where the combination of text and illustrations is more than the sum of its parts. Broadly speaking, our areas of expertise are Gardens, Heritage and the Outdoors, and we can do well with both inspirational and practical books. Our topics and authors are often British, but we are particularly looking for books which we can sell to our network of co-edition publishers, who count on us for expert authors, high editorial standards and elegant design. Helen Griffin is our editorial director for Gardens and Gardening. I acquire books for our Heritage list (particularly books about writers, buildings and London) and for our Outdoors list (particularly books for families). We have done well with food books with a sense of place, or which connect to our publishing for families and gardeners. Nicki Davis is now acquiring titles for us on art and design, craft and fashion.
Parisa Ebrahimi, Editor, Chatto & Windus
Chatto's iconoclastic non-fiction list is in rude health. Last year began with Stephen Grosz's bestselling The Examined Life, a book with a clear-eyed take on its subject and gracefully written. This year we've just published Samantha Ellis' How to be a Heroine – a brilliantly bookish memoir which I'm sure will inspire many more like it, and – excitingly – this autumn a new food writer will be joining the list.
Our books aren't afraid to blur boundaries, expand horizons or rewrite genres. That is to say, I want inventive and surprising routes into my non-fiction. I would welcome writers who follow their obsessions: whether in a life lived, a journey made, or simply by observing the world at the bottom of their garden.
I'd love to publish more nature and travel writing of the kind Chatto has always cherished: with genuine love for the subject and an emphasis on crystalline prose, as exemplified by Gavin Francis' Empire Antarctica, winner of Scottish Book of the Year, and as Richard Kerridge will do with reptiles in Cold Blood this spring.
Louise Haines, Publishing Director, Fourth Estate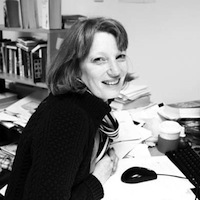 Non-fiction continues to be as polarised as ever: it is winner-takes-all, as in every genre of publishing. But there are still great books to buy. I am looking for brilliant new writers for strong subjects with fresh approaches, who can , if possible, already have some media platform to build on. As to areas for non-fiction, it can be something unusual and quirky such as a beautifully written description of a passing way of life that people feel instantly nostalgic for (this was a book I lost at auction recently) or just the right subject at the right time by an expert in the areas like when we published Robert Lustig's book on sugar - just before sugar became a massive news story. Food has been in a publishing bubble as the top few food books can perform so very well, so I am actually being cautious with them though still actively acquiring. I am looking for great pop science, memoir, women's non-fiction, health and writerly books on art. We have such a wide, eclectic list that I am keen to keep that way.
Mike Harpley, Senior Commissioning Editor, Oneworld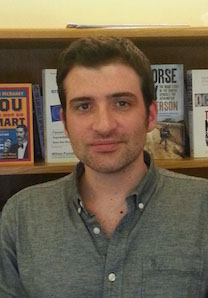 2013 was a bumper year for our non-fiction. We had tremendous success with both the Christmas hit The Blunders of our Governments by Anthony King and Sir Ivor Crewe and The Particle at the End of the Universe by Sean Carroll that won the Royal Society Winton Prize for Science Books. In short, we're looking for more of the same. We want intelligent non-fiction with strong commercial potential by leading authors that have an engaging voice and a good publicity platform. Whether it be economics, politics, philosophy, history, business, popular culture, science, or psychology, I'm after idea-led books that will drive debate in years to come. I'm a sucker for a logical, well argued work that convinces you as much as it entertains. So, this year I'm particularly looking forward to Breadline Britain by Stewart Lansley and Joanna Mack, which explores the return of mass poverty to the UK, and is certain to be widely discussed as the next general election approaches.
Laura Hassan, editor, Guardian Books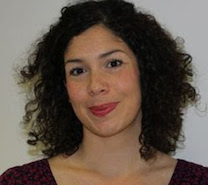 'I'm looking for the same things as you are when you pull a book off the shelf – to be entertained, surprised, challenged or comforted with a good story.
I commission 15 books a year. I love narrative non-fiction with current affairs at its heart (Nothing to Envy is one of my favourite books, hats off to Granta), first class investigative journalism (we're proud of Undercover and The Snowden Files), gutsy thinking (I'm lucky to be publishing Jenni Murray and Polly Toynbee this year), brain-stretching ideas in science and economics, lively sports voices, beautifully written insider accounts (I'd wish I'd published Direct Red: A Surgeon's Story), nature writing and cookery. And then there are the books you couldn't have anticipated you'd adore. Those books that make you see the world anew or stir a curiosity you didn't know you had. I'm thinking of books like Atlas of Remote Islands or Just My Type. I press both books on friend after friend and would be delighted to find something as special in my inbox.
Guardian Faber is a new imprint which is a partnership between the publisher and the newspaper. As an author you receive all the conventional benefits of working with a prestigious and nimble independent publisher plus all the marketing heft and platform of the Guardian. In a world where the influence of review pages and bookshops is shrinking I can't impress upon you how much this helps.
Duncan Heath, Editorial Director, Icon Books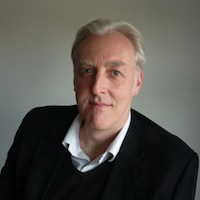 We are an ideas-driven publisher and we love to publish books that have the character and authority of their author stamped on them. If that means a contrarian or provocative perspective, so much the better, but at the very least we like our books to take a fresh look at their subjects. To that end, I welcome any projects that aim at a broader than average readership for their genre.
Our recent successes with Mark Forsyth's The Etymologicon and The Elements of Eloquence, James Davies' Cracked, and Gretchen Reynolds' The First 20 Minutes show that you can achieve wide readerships for ostensibly niche interests (etymology, rhetoric, psychiatry, and the science of exercise, in these cases) if the content and the way it's presented are appealing enough.
Having said that, we are open to books of any type within non-fiction, and will consider all of them on their merits. Popular science with a clear relevance to everyday life is a particular favourite of ours, as is popular history and military history with an unusual twist. Sport, humour, popular psychology, current affairs and biography are also on the shopping list.
Kate Hewson, Commissioning Editor, Icon Books
One of the best things about working at Icon is how wide our list is. We're solely a non-fiction publisher, but we publish everything from self-help and humour, through to popular science like James Davies' Cracked and language books like Mark Forsyth's The Elements of Eloquence. What brings this diverse list together is the fact that all our books are ideas-driven, so while we're not prescriptive about what we will and won't look at, what really makes something jump out to us is having a unique perspective or a controversial view, or simply a great idea or a very strong voice. As a small publishing house we work extremely closely with our authors to develop their ideas, and in return, our authors are people that readers can trust to be experts in their field. Our usual yearly shopping list includes popular science, military history, sport, psychology, philosophy and current affairs – always with commercial and international potential – and I'm also looking to increase our publishing output in the areas of popular history, lifestyle, business and gift books.
Lisa Highton, Publisher, Two Roads (John Murray Press)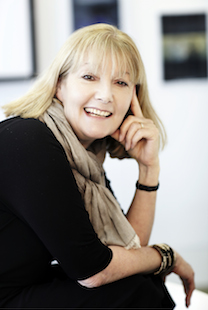 I publish a dozen books a year across fiction and non-fiction; in either category I love a strong, compelling story. Our mantra is 'stories, places, voices, lives' and we're always on the lookout for distinctive narrative, often from an individual's perspective. I'm interested in the human story behind events, those untold stories of (extra)ordinary lives. They're books with heart, without being sentimental. As a committed reader myself, I hope our books appeal to other readers and, of course, book groups but really I just want to be able to press a book into someone's hands and say ' you must read this'.
This spring we're publishing Where Memories Go by Sally Magnusson a memoir of her mother's dementia, a novel about Robert Louis Stevenson by Nancy Horan and the fiction debut of Kirsty Wark, The Legacy of Elizabeth Pringle – all wildly different but each beautifully written.
Books I admire:
Call The Midwife, The Unlikely Pilgrimage of Harold Fry, Love, Nina, Gillespie & I, The Secret Life of Bletchley Park
Leo Hollis, editor, Verso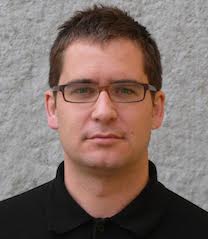 In the UK, politics is going to be dominated by the forthcoming election. Each party is going to be jockeying for ideological clarity and scoring points. Yet this must not disguise real issues at hand: housing, welfare, cost of living, immigration, crime and inequality. These are the topics that I am going to be looking at. In addition, with recent news from Manchester the demand for heterodox economics – or post-crash economics – is increasing. This is no longer the preserve of bankers, as everyone sees that they got it so wrong last time. Other global concerns include the revitalisation of femininism, in particular intersectionality; as well as the role of science and technology is transforming our social relationships. Verso is still committed to bringing the most critical and important voices from around the world- in 2014 we have books from Nepal, France, Italy, Latin America, China, Sri Lanka, Russia amongst others. This commitment to an international perspective will be at the heart of our commissioning, exploring areas such as politics, philosophy, aesthetics as well as history, front line reportage and current affairs.
Stephanie Jackson, Publishing Director, Octopus Publishing Group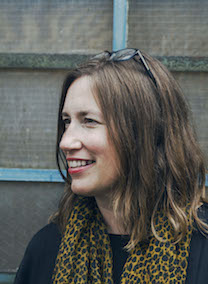 As ever I'm looking for current, relevant, cool, fabulous, ahead-of-the-curve and engaging illustrated book opportunities with the potential to break out, extend existing platforms and grow brands and talent. My list is a mix of lifestyle subjects, but the biggest focus is food and drink – and the resulting health and diet categories. Credibility, authenticity, an established audience and something unique and/or characterful that we can build on are critical. International appeal/exposure is a big plus. We place a high value not only on brilliant content (which is a given) but also on the package and the aesthetic (which vary considerably with each project), working with our authors and brands to transform their endeavours into accessible and desirable books in all formats. Look to Octopus for a collaborative approach that will take your message to a new audience and delight your existing audience with something new.
Mike Jones, Publishing Director, Non-fiction , Simon & Schuster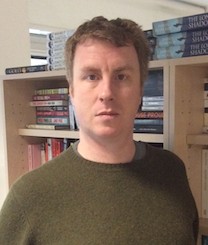 In 2013 S&S UK's non-fiction list saw strong success with books such as new author Iain Martin's Making it Happen, a controversial and well-written account of the collapse of RBS, The Long Shadow, the new book from esteemed historian David Reynolds about the impact of World War One on the 20th century, Cold by Ranulph Fiennes, his history of exploration of the coldest places on earth, as well as popular autobiography from June Brown and Amanda Holden.
For 2014 and beyond we will continue to look for a range of well-written and commercial titles crossing all genres, including our growing sports list. I'll be particularly looking for brilliant new writing and originality in the area of history, current affairs, and books of big ideas. We are of course an international company, and with the UK trade always posing challenges, we are going to be particularly interested in acquiring titles which have an international reach and appeal. In 2014 we publish Hillary Clinton's new memoir, here in the UK but also in the English language around the world, and being able to coordinate marketing, publicity and sales initiatives will be key to its success.
Brenda Kimber, Editorial Director, Transworld

I publish a diverse, eclectic mix of non-fiction – from diet and health to memoir, psychology, self-help, spirituality and cookery. I'm looking for distinctive voices and projects which will not only fire my imagination, but genuinely engage, entertain and inspire audiences. Having published a number of non-fiction Irish bestsellers, I have a strong interest in this market and would like to hear of new, innovative projects from Ireland.
My recent acquisitions include Vicki Edgson's 14-day lifeplan, Vital Energy, Dr Patricia Farris and Brooke Alpert's The Sugar Detox, H.H. The Dalai Lama's The Wisdom of Compassion, Thich Nhat Hahn's Peace of Mind, Danny Ellis's bestselling memoir, The Boy at the Gate, and Food Network star Ina Garten's latest No.1 bestseller, Foolproof.
Hannah Knowles, Commissioning Editor, Octopus Publishing Group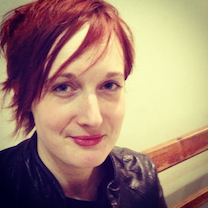 Broadly speaking, I'm looking for illustrated popular culture titles with global appeal. More specifically, it's books with a bit of an edge or an alternative take on culture that tend to catch my eye. I watch out for any proposals or ideas that sound intriguing or fun, but with an obvious commercial spark. Books that tap into enduring trends appeal, as do books about any general culture topic (music, street art, BASE jumping, you name it…) by people who live and breathe the subject, and can write with passion.
Georgina Laycock, Publisher, John Murray
2013 was a very good year. It's been great to see books I commissioned for Penguin doing so well, especially Cerys Matthews' Hook, Line and Singer and Keri Smith's Wreck This Journal . And at John Murray it's been a complete treat to work with three of my heroes – Ben Schott, Michael Rosen and Gyles Brandreth: we've had an Amazon No. 1 and the first book ever to be serialised by Private Eye.
It's also been really exciting to be part of a young publishing division with such enthusiasm for non-fiction. In the last few months I've bought an insider's guide to working at Google, a biography of ideas of Alexander von Humboldt, and a history of racing through the stories of 25 exceptional horses. I am looking for fresh voices, expert viewpoints and ideas-driven writing – and authors that we can build into the non-fiction stars of the future, particularly in the areas of science and nature. Two titles I'm particularly looking forward to publishing in 2014 are Radio 4's Tweet of the Day in April and What If from Randall Munroe, of cult site XKCD, which is going to redefine the way we all see science, in September but I am still looking for books for this year… (Books I wish I'd published this year include The Life Examined, Quiet and Under Another Sky )
Rupert Lancaster, Non-fiction Publisher, Hodder & Stoughton
My hopes, wishes and dreams for 2014? You can't escape the fact that it's getting harder to sell serious quantities of serious non-fiction. You also can't escape the fact that we should be able to tell/engage/ensnare the readers of this stuff directly, through the wonders of the digital world. So I want to make sure I address that this year with the help of my digitally enhanced colleagues, rather than just pay lip service to the idea. There's a huge buzz from matching authors and subjects, so I want to do more of it - last year we commissioned Boris Johnson on Churchill, Tracy Borman on Thomas Cromwell and Ran Fiennes on Agincourt. And always acquiring world rights has to be the way to go so that we're not dependent on the UK hard copy or digital market.
History –I hope there are still bestselling World War 2 stories to tell – this may be the last moment that generation is well enough to go on BBC Breakfast and make people rush out (ie go online immediately) to buy their books. Current affairs - we're going through a fascinating period in British/European/world politics and I'd like to find someone to really get inside that world. Travel – I know we know everything about everywhere, but surely someone can do something new? Science – Brian Cox has done it, what about some others? True crime – there's a lot of it (crime) about, but why does so much of the writing about it have to be indifferent? Memoirs – who do people care about?
And we live in a multi-cultural society, but does our non-fiction publishing really reflect that?
Anne Lawrance, Senior Commissioning Editor, Piatkus
2013 has been a strong year for Piatkus non-fiction. We've continued to establish ourselves as a market leader in Mindfulness with titles by Professor Mark Williams, Jon Kabat-Zinn, Vidyamala Burch and Danny Penman selling strongly, and there will be more on the subject to come. I'm particularly interested in mental health and will continue to be on the lookout for practical and approachable health, self-help and popular psychology titles that people can use to improve their daily lives, and that doctors and therapists can confidently recommend to their patients and clients.
Andrew Lockett, Publishing Director, Duckworth
As an independent active over three centuries (established 1898) Duckworth like to focus on titles where flexibility and personal attention can make a difference. We regularly work with our US counterpart Peter Mayer's Overlook Press who operate under a similar philosophy, likewise proudly eclectic. Recent bestsellers range from Max Brooks's World War Z to Ray Kurzweil's The Singularity is Near.
In non-fiction popular science (especially futuristic), current affairs, history and popular culture are mainstays and we have well developed programmes in American, Jewish and Russian topics. I'd like to see titles in these areas with a strong narrative voice that are not scared to pose the big questions and look at the big picture. Memoirs, whether contemporary or historical, remain interesting for us and I'd love to see ambitious books in areas of language, cultural histories of countries and regions (not always the obvious ones) and psychology. I've elsewhere described myself as 'omnicurious' and like to see titles with a similar mentality in content and presentation that combine a coherent pitch with an adventurous approach to subject boundaries. Controversial knowledge, the unexplained and humour (a good example being Henry Beard and Christopher Cerf's delightfully executed Encyclopedia Paranoiaca in 2013) we like too. Being one of the oldest independent publishing companies we have a weakness for very British nostalgia, recently reviving Heath Robinson.
Juliet Mabey, Publisher, Oneworld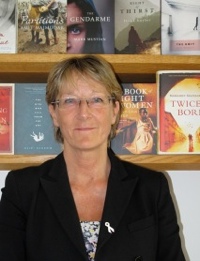 Oneworld specializes in very well-written, accessible non-fiction, by experts for a broad audience. This can range from big idea books by academics like Sean Carroll, whose The Particle at the End of the Universe by won this year's Royal Society Winton Prize for Science Books, and Professor Anthony King and Sir Ivor Crewe, whose The Blunders of our Governments was to be found on many a Best Book of the Year list last year, to fascinating, well-researched investigative books by journalists like Marc Bennetts (Kicking the Kremlin) and Mary Roach (Gulp, Packing for Mars). All our non-fiction titles have in common strong writing and solid research, and an ability to offer readers a new way into a subject and/or a fresh way of looking at it. That said, I also have quite quirky tastes, and have just signed up a cultural history of food by polymath John Oldale that is as well-researched and informative as it is entertaining. I know it is going to be a real education working with him.
Charlotte Macdonald, Editor, Constable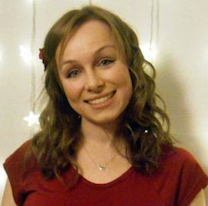 2013 was a great year for Constable, and 2014 looks to be even better. My highlight of this year will be Dearest Jane, the Roger Mortimer biography by his daughter Jane, which combines letters, humour, family memoir and history all in one characterful bundle. Last year I admired books like Viking's Love, Nina, and Canongate's Letters of Note, which were both published superbly, and made for wonderful reading.
My own particular interests lie in family memoir, epistolary collections, personality memoirs and quirky humour titles. This year I hope to acquire some really good quality military history, written with a strong narrative voice, and a new angle on its subject. The anniversary will drive many people to this area, but I want to find the hidden gems which deserve publication. I'm also open to ideas which originate online, whether it be a successful blog which has the potential for more, or a hilarious twitter account which could be successfully shaped into a humour title. Finally, I'd love to find more female voices in non-fiction, whether it be akin to Hadley Freeman's Be Awesome, or our own Jo Walton's What Makes This Book So Great, which reassesses SF/F classics.
Iain MacGregor, Publisher , Aurum Press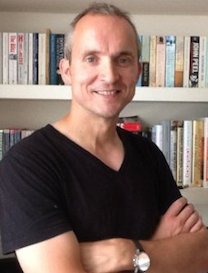 I can't really better what my esteemed colleagues have already reiterated about why we publish non fiction, or what makes me different from them. Fundamentally we are all looking for the same thing, success! At Aurum Press we have a tradition of taking non-fiction proposals in sport, history, music, etc. and even if they are crumbs left on the literary table, we'll polish them, value them and make them shine. I am lucky to have inherited a list that encapsulates this policy with the paperback release of Richard Asquith's genre defining Feet In The Clouds, still selling strongly after a decade of the hardback being released. Equally Sinclair McKay goes from strength to strength post-Secret Life of Bletchley Park with an upcoming blockbuster on the ordinary people who risked everything to rescue troops at Dunkirk. We're always searching for the zeitgeist-winning narrative, and this summer brings the one book all scots must read prior to saying aye/ nay for their freedom from deadly-dull Westminster - Bannockburn 1314 - Scotland's First Battle For Independence by Angus Konstam. Obviously, as publisher I won't tell you what side of the fence I'll jump from!
Jim Martin, Publisher , Bloomsbury Sigma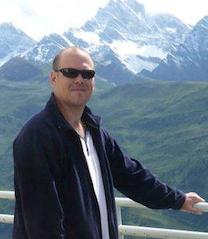 After a period of gestation, 2014 is the year that Bloomsbury's popular science imprint Sigma really takes off, with our first two titles, Jules Howard's Sex on Earth and Sue Armstrong's p53: The Gene that Cracked the Cancer Code hitting the bookshops in November. So exciting times ahead. In the meantime I'll be continuing to commission new Sigma titles – highly readable narrative works from across the sciences, from evolutionary biology to psychology, astronomy to engineering, climatology to robotics, and all points in between, leaving no scientific stone unturned. First–time authors are as welcome as seasoned pros, so long as they have serious writing flair, a decent dollop of ambition and a story to tell that will make me go 'wow'.
Anna Marx, Senior Commissioning Editor, John Blake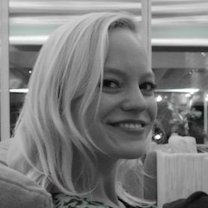 This year has produced its challenges, and we, like everyone else, have had to continue to adapt to the changing demands of book buyers. But, as a small company, we're proud of our ability to be reactive and to take chances, and our fast turnaround means we continue to produce books with commercial clout. Take, for example, our wartime memoir Do the Birds Still Sing in Hell?, which was a Sunday Times bestseller in November.
As ever, we are looking for inspirational true life stories, particularly those that provide a unique angle or illuminate a news story. Forget You Had a Daughter, the harrowing story of a woman wrongly jailed for drug smuggling, was one of last year's successes. Nostalgic memoir, too, continues to work well for us, and our Girls With Balls, the history of the first female football team, was very well reviewed.
This year, we're also looking to expand on our range of popular reference titles across our other imprints; a unique and light-hearted language- or history-based book would be a great find. And, of course, celebrities continue to attract our attention, so we will be actively seeking out those with inspirational life stories.
With a background in humour, I'm also on the lookout for quirky projects, whether they take the form of a hilarious parody, or offer a more interactive, illustrative approach.
As with all book publishing, timing is paramount, so in 2014 we shall continue to keep our fingers on the pulse, attempting to not only react to, but pre-empt, trends, seek out the more captivating news stories, and to punch well above our weight.
Richard Milbank, Publishing Director, Non-fiction, Head of Zeus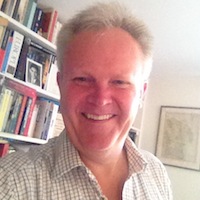 Last year saw Head of Zeus release its first full programme of non-fiction. For a fairly small and young organization, we published an ambitious array of books between January and December 2013, embracing titles in fields as diverse as current affairs and contemporary ideas, ancient, medieval and modern history, classical civilisation, biography, sport, film, plus a small number of more informal gift titles. Our 2014 programme will include further titles in all of these categories, plus first forays into military history, high-end historical crime and mystery, literary history, and nature and landscape writing. We are just twenty-odd people in one small office in Clerkenwell, but we have wide horizons in our sights.
And of course, we want to see commercial, outstanding, original and well-written non-fiction proposals in all of the areas cited above (as well as in the fields of popular philosophy and popular science). Most of all, we want our non-fiction to marry a mission to inform with a desire to entertain: Aut prodesse volunt aut delectare poetae
 are our watchwords (the clue lies in the wise but rather friendly owl that adorns the spines of our books…).
But rather than living in hope that the perfectly formed proposal will drop unbidden into our Inboxes (though of course we love it on those rare occasions when it actually happens…), Head of Zeus are commissioning into particular series and subjects, attaching targeted authors to concepts that excite us. These series do not lock us into a strategic straitjacket but rather lend shape and purpose to our acquisitional activity: we want to be agents of our own strategic destiny rather than assuming by default that our publishing programmes will emerge - accidentally - from submissions from agents. And that means talking to agents rather than waiting for them to send stuff. Head of Zeus intend to do a lot of talking to agents over the coming months. We are looking forward to those conversations, as well as - of course - to receiving from agents some irresistible bolts from the blue.
Drummond Moir, Editorial Director, Sceptre
I'm fortunate enough to publish both literary fiction and smart, upmarket non-fiction at Sceptre. In terms of the latter, I try to keep an open mind about genres, as so many recent standout titles have offered either a twist on a classic 'category' or a blend of different ones. I'll always get excited about something that sheds new light on the way we think and behave, particularly if it hits that sweet spot between 'psychology' and 'business'. We have done very well with this type of book recently, one example being Rolf Dobelli's bestselling The Art of Thinking Clearly, which enjoyed many weeks on last year's bestseller lists. Another of Sceptre's standout 2013 non-fiction titles was as moving and powerful as it was distinctive and unusual: Naoki Higashida's number 1 bestseller The Reason I Jump: One Boy's Voice from the Silence of Autism.
I'm also drawn to histories that offer a radical new perspective on the past; to memoirs both haunting and hilarious; unflinching reportage; clever humour titles (such as Steven Poole's lacerating treasury of modern office jargon, Who Touched Base in My Thought Shower?); cutting-edge popular science, and (sorry) pretty much everything in between, providing the writing is fantastic, the author's passion infectious, and the ideas exciting. Something that has international appeal will always be particularly welcome, and I'm very open to books that would benefit from being published quickly.
Toby Mundy, Publisher, Atlantic Books
Our industry seems to revolve around the Original and the Proven and the independent end of it, where Atlantic Books lives, of necessity must pursue originality. In that sense, I hope we'll know it when we see it. More specifically, I'm always interested in smart books containing big ideas, whether they be focused on politics, philosophy or economics. I'm also interested in psychology and up-market self-help and would like to publish some good popular science again. I'm always interested in non-fiction that reads like fiction, those often genre-defying works that describe true adventures from beginning to end. I'd particularly like to publish a few more narratives about business. We haven't by any means given up on history and biography, though the book trade is disinclined to take much stock risk on work in this area, which makes it harder to publish successfully. Finally, I'd like us to return to publishing one or two humour books each year. I think we should inject a little more fun into the list.
Roland Philipps, Managing Director, John Murray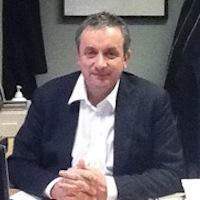 I would like to publish strongly told books about important and interesting subjects, whether historical (as with The Kings Grave last year) or about the modern world ( Big Data, The New Digital Age ). As with fiction, the storytelling is more than ever crucial in a world with so many possible other ways of being entertained or getting information. We've also found in a tricky UK trade for all but the big British subjects that appeal to export markets can be a bonus, particularly in the area of business-related books.
Joel Rickett, Publisher of Viking & Portfolio Penguin
More than ever, I'm hoping to find big stories this year: books that make a real impact, whether they are wildly original or reinvent an established space. I like authors who have something to say: in a funny way, both Morrissey and Zlatan Ibrahimovic show that not everyone needs to love you for your book to reach a huge audience. On the page I want a glimpse of something extraordinary – physical, psychological, financial – that might just change the way you think about yourself and the world. Or make you gasp and laugh (easier said than done).
Nobody can be sure where such stories will come from. But certainly we'd like to keep ahead in Viking's most fertile recent areas, including smart thinking (led by the unstoppable Quiet), film tie-ins (Argo and now The Sting Man/American Hustle), and sport (we crashed the party with Swim, Bike, Run from the Brownlee brothers, The Numbers Game, and the inimitable Zlatan). And of course we're keen as ever for stellar life stories – where the scale of the author's profile is matched by both storytelling and substance.
On the Portfolio side, we're still hunting for more business and personal development authors, from gripping memoirs (see Tamara Mellon's glorious In My Shoes) to ideas (The Curve) to inspiration (Brene Brown's Daring Greatly) to practical stuff (The Lean Startup just keeps on going). But the bar is high: Portfolio authors have tested platforms and profiles, and their books resonate as soon as you hear the title.
Sarah Rigby, Senior Editor, Hutchinson,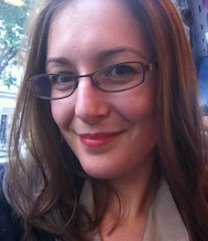 For Hutchinson's narrative non-fiction list, I'm looking for smart, entertaining and erudite books lead by the author's passion, whatever the subject. Exciting acquisitions for me in 2013 included bestseller Lindy Woodhead's biography of Kate Meyrick, the most notorious night club owner in 1920s London; Rob Cowen's Common Ground, a future classic of nature writing; Shopgirls, a wonderful history of life behind the counter; Marc Morris's magisterial biography of King John for the 800-year anniversary of Magna Carta; a global tour of the ancient world by author and broadcaster Michael Scott; and Playing Big, which in the wake of Lean In will give women the practical tools they need to get their voices heard in the workplace and beyond. Hurrah to that.
I'm hoping that my acquisitions in 2014 will be similarly wide-ranging, particularly in history and biography. I'd like to see more writers being inventive with structure, voice or approach, who are finding unexpected ways of telling the stories of a life (or part of a life) and of our history. There's a lot of opportunity for authors in these areas moving away from cradle-to-grave or chronological doorstoppers. I'm a big fan of quirky histories, such as those by Simon Garfield and Bee Wilson.
I'll be continuing to approach writers directly to match them with ideas we've generated in-house. Two Christmas offerings for this year and next have been conjured this way and it's satisfying to be making things happen rather than waiting for something to fall into my inbox. Hutchinson also have a small line of gift books, such as Rob Ryan's The Invisible Kingdom, that are all about celebrating what can be done with some paper and ink, so I'm on the lookout for some beautiful gifty/narrative foodie titles too: think Consider the Fork, The Flavour Thesaurus or The Edible Atlas.
Richard Roper, Editor, Headline Non-Fiction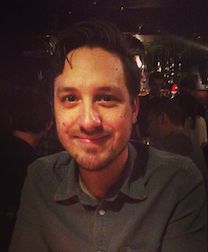 Christmas is still a recent memory, but I am already looking to commission Gift & Humour titles that catch people's imagination and make the perfect present for Christmas 2014. I was delighted to snap up two books that came from online projects: Football Clichés – based on Adam Hurrey's funny and insightful blog, and a Guide to Great Britishness from a brilliant twitter parody of Prince Charles. An author with a platform is so important when it comes to this area – it can be the reason we do or don't decide to pursue a project.
For Gift & Humour in 2013 nothing quite hit the heights of Fifty Sheds of Grey. Grammar and language books have been really popular over the last couple of years, mainly down to Mark Forsyth's excellent Etymologicon and Horologicon, and Headline published a well reviewed little book by a former BBC House Style Author called Many A True Word.
I will be on the lookout for another cracking book on language, anything that catches the zeitgeist and of course the perennially popular animal books.
Nicky Ross, Editorial Director, Lifestyle , Hodder & Stoughton
I look after illustrated lifestyle books at Hodder & Stoughton along with Sarah Hammond and we publish everything from cookery and craft to gardening and health. I'd say our speciality at Hodder is transforming expert personalities into best-selling authors. My existing authors include Gordon Ramsay, Tommi Miers, Gino d'Acampo and Kirstie Allsopp, but we're also looking for new talent who are starting to get a name for themselves and who have real commercial potential that we can work with for the long term. By working with a select number of established and emerging authors we can ensure that each book gets the attention it deserves and which is so essential to making it a success these days. Our books are often related to a television series or with authors who have a television profile.
Rory Scarfe,. Editorial Director, Non-fiction, Harper Collins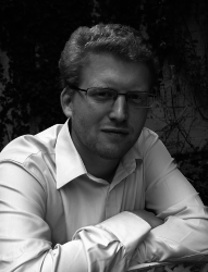 I am looking for the biggest names in sport and those people who have great stories to tell – our recent Mike Tyson autobiography being a perfect example. I am also interested in big names in the entertainment world – TV& film, music, theatre – again storytelling is a focus, but also those names who have a dedicated following (ideally British). Beyond that, I focus on soft business books, with an emphasis on management gurus such as Jack Welch and Ken Blanchard, and then most broadly I am interested to look at almost anything – pop science, history, crime, biography – that has commercial potential.




Carole Tonkinson, Publisher,Harper Non-Fiction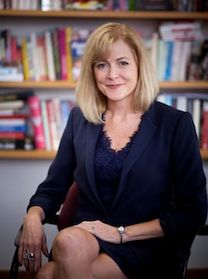 My focus for HarperNonfiction is books that will backlist. I'd say what I am looking for breaks down into two categories: instructional self-improvement (parenting, diet, health, career) and narrative (inspirational memoir, nostalgia). We're in this business for the long-game and thanks to digital, we can now publish a broad catalogue with niche areas for people around the world, forever. It's thrilling to see classic titles from our Thorsons list, finding new leases of life and areas in which we were pioneers (special diet cookery, Iyengar yoga) are now finding new generations of readers.
I'm planning a re-launch of our Thorsons list in January 2015 and so I am very much looking for the best in health, wellness, lifestyle, diet, relationships and parenting on an ongoing basis. Thorsons books are broadly instructional self help: perennial content of outstanding quality and I'd love to publish some category-defining parenting, similar to the wonderful Steve Biddulph.
In terms of narrative, which we publish on our HarperElement List, we've always been dedicated to inspirational memoir . We are thrilled to publish the exceptional work of Cathy Glass and Casey Watson, both authors with repeating stories and growing fan bases around the world. We're building their audiences and experimenting with shorter works in e. It would be terrific to see more of those on the list. I've also got my eye out for more inspirational stories in the vein of Paulo Coelho, whose Alchemist is still the jewel of our backlist.
In terms of the more tv-based properties, I am hugely lucky to edit and publish Lorraine Pascale and other fantastic cooks whose tv platform is really important to our list. We keep an eye on pop culture, of course, too and 1Direction, commissioned by Natalie Jerome on our team, continues to go from strength to strength.
In sport, it's about the fantastic stories and brilliant writing. We were fortunate enough to publish Andre Agassi's iconic autobiography and it looks as if Mike Tyson will follow the same route, racking up more sales over time. In these areas where advances are especially high, we can't be choosy enough because the market is extremely unpredictable. Quality will out, though, and that's what it boils down to for us. We want to publish the best nonfiction there is.
Anna Valentine, Publishing Director, Harper Non-Fiction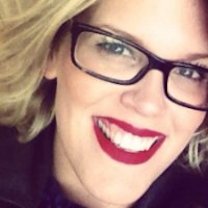 As an editor, you have to – and excuse the nod to my Welsh roots – 'begin at the beginning'. Start where every reader/consumer does – the very building blocks of great commercial content: a brilliant story, brilliantly-told. No matter what genre, no matter what audience/consumer you're trying to reach, storytelling is King. It is not enough to put out a book and think of it as a 'product', another component in an ever-growing portfolio of assets. It has to deliver on everything a great piece of content should – fiction, non-fiction, children's alike – escapism, plot, characterisation, narrative, delivery of information.
At Harper NonFiction we've had a brilliant year – with memoirs by Mike Tyson, One Direction and John Bishop all featuring in the Sunday Times bestseller lists and delighting fans and critics alike. Of course they appeal to very different audiences and buying habits, but all have been published to the highest-possible standard while delivering on the central principle above: they're brilliant, unique stories, well-told. This year I'm looking for more of the same – fresh voices and those ground-breaking, once-in-a-lifetime narratives, ideally told by authors with a platform from which to build sales.
In an era when everyone can be a writer, discoverability remains an ever-increasing threat, and the ability to reach, build and grow a community of engaged readers will undeniably determine our future as 'traditional publishers'. After all, 'disintermediation' is the new buzz word and we're being rightly tasked with proving where we add value at every stage in the publishing process. Something I've enjoyed demonstrating to self-published diet author Jacqueline Whitehart – whose Intermittent Fasting diet books we've launched to global audiences in multiple languages while simultaneously delivering growth in her already-established UK market. This has proven to be a very gratifying experience and I'll continue to look to the self-published space to discover new talent and build on already-existing communities of readers, as well as acquiring authors/brands that have the potential to take-off internationally.
The non-fiction market has proved robust this year, showing a slower rate of decline than the overall physical TCM market. Biography and autobiography remains the biggest non-fiction category with flat value sales year-on-year, but that's not to say this genre is safe. This year in particular has shown that readers are looking to familiar faces, stars with longevity, and I'll be looking for more 'legends' of this nature. Speaking of the familiar, our nostalgia list is thriving with a debut by 1970s midwife Sarah Beeson OBE publishing this spring, followed by a compelling, heart-warming tale of life at the Butlin's camps by Neil Hanson and Lynne Russell, authors of the Sunday Times bestseller The Sweethearts. As ever, these are unique stories, brilliant researched and executed, stories that translate well to print and ebook sales, and I look forward to growing this list in the year to come.
Rosie Virgo, Managing Director, John Blake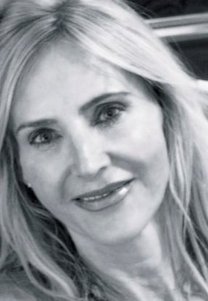 We continue to find the most inspiring and exciting true life stories which will have the greatest chance of commercial success. 2013 proved to be a very exciting year with hugely diverse titles. Do The Birds Still Sing In Hell? – the astonishing true story of a British prisoner of war who continually broke out of his camp to see his German lover reached No. 7 in the Sunday Times best-selling and No. 2 in the Kindle charts. The autobiographies of George Cole and Chloe Sims enjoyed huge success along with our show business biographies and true crime.
2014 is set to be another really exciting year with titles that are receiving massive amounts of media attention. Newspaper serialisations have already been secured on a number of our February and March titles including: Saving Susie-Belle: Rescued from the horrors of a puppy farm, one dog's uplifting story; Screw the Fairytale : A Modern Girl's Guide to Sex and Love; The Playground Mafia – a wonderfully amusing guide to observing, identifying and managing playground mums and the occasional dad and the jewel in the crown Mandela: My Prisoner, My Friend. This is the story of Christo Brand who as a nineteen year old raw recruit to the South African prison service was sent to Robben Island to guard Nelson Mandela. A deep bond was formed between the two men and until the passing of Mandela last month the two men remained close. Indeed, Mandela asked to see Christo, now fifty-three, when he knew he would soon die. Mandela wanted to say goodbye . Of all the people important in his life from world leaders and showbiz stars to fellow anti-apartheid heroes, it was his long-time prison warder that he wanted to see. This title has already sold in every corner of the world and promises to be an international bestseller.
Susanna Wadeson, Publishing Director for Eden Project Books and Expert Books. Commissions for Doubleday UK and Bantam Press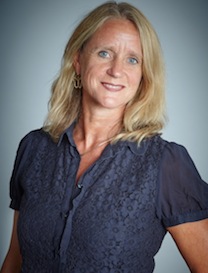 First off, I look for a strong title, a coherent proposal, and at least one and preferably two, three or more sample chapters with an author biography that pinpoints exactly why a reader would trust the author and care what they have to say. Our reps and account managers may have 30 seconds or less to sell a book to retailers. That means that for a book to have a chance to succeed it needs a powerful one line pitch that clearly identifies subject and target market.
My list is eclectic: my books range from fiction to memoir, history, current affairs, popular science, food and drink; I like it that way. If there is a common thread it is that they are written with passion, precision and a sense of humour. We all hope non-fiction will deliver new information; to picque my interest it will also be well-written, authoritative, and in some way it will startle me. I like strong narrative and the human story.
My background is in illustrated publishing so while budgets are ever tight, I love a project that offers the opportunity to be creative with the finished book. And I want to publish books that I know I'll be happy to talk about all the time with some hope of sparking interest.
Otherwise I suspect any subject trends are more a reflection of what comes up than any conscious choice on my part. At the start of 2014 my focus seems to be memoir: I'm obsessing about Mireille Guiliano's inescapably charming French Women Don't Get Facelifts, full of personal experience and anecdote; the paperback of Edward Stourton's Cruel Crossing: the story of those who escaped Hitler across the Pyrenees inspired by his own pilgrimage and based on interviews with relatives and primary sources; Meadowland, John Lewis-Stempel's exquisite account of a year observing the life of the flora and fauna in an English meadow, and an incredibly exciting new writer called Abbie Ross whose debut, the childhood memoir Hippy Dinners is both witty and wonderful and was just irresistible.