What US Editors Want 2014
10 Jan 2014
Twenty-one American editors explain the books they want to buy in 2014.
Stephanie Bowen , Senior Editor , Sourcebooks Inc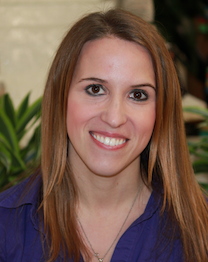 Though the majority of my list is adult nonfiction, I am one of those editors fortunate enough to have the opportunity to acquire both nonfiction and fiction. At Sourcebooks, we have a wonderfully diverse nonfiction list with particular strengths in history, memoir smart practical nonfiction with a unique hook and accessible action plan, quirky reference and inspirational gifty books, and some current affairs/women's affairs.
I'd love to find more inspirational nonfiction for women in the vein of Sheryl Sandberg's Lean In. Beyond that, I am always looking for fresh new voices in these categories and for stories, perspectives, and ideas people haven't heard before. In nonfiction these days, a unique concept and a compelling voice are more crucial than ever. As cliché as it may sound, there are so many distractions for readers that books must capture their interest right away and keep them captivated. A strong author platform helps too, but the story and voice matter most.
This year, I'm looking forward to publishing a number of fun and exciting titles in this vein, including Shooting Stars: My Unexpected Life Photographing Hollywood's Most Famous (the inside scoop on Hollywood by one of the only female paparazzi), former Washington Post investigative reporter Brian Krebs' Spam Nation (a stunning exposé of the forces behind the global email spam epidemic and its dire consequences for consumers like you and me), and a terrific culinary history of American food from the Native Americans to today from Libby O'Connell, the Chief Historian at the History Channel.
On the fiction side, I am continuing to build a select list of titles. Historical fiction set in an unusual time period or place and strong commercial women's fiction/book club fiction particularly interest me. Our fiction imprint, Landmark, has had a number of successes this past year, including a #1 Indie Next pick, The Paris Architect. I'm looking forward to creating more great opportunities for our authors in nonfiction and fiction in 2014!
Amy Cherry, Vice President & Senior Editor, W. W. Norton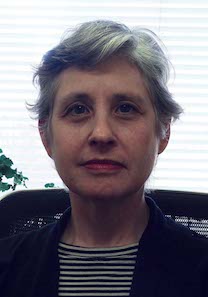 I continue to believe in readers and books, in whatever format, and nothing in 2013 threatened that belief. I welcome big-idea books with a broad reach, but they are rare to come by. In their place, I've been trying to find those sweet books that are wonderfully written and bring light on a scarce-told topic. Alysia Abbott's Fairyland, a memoir of growing up with a single gay dad in the heady 1970s in San Francisco, spoke to the issue of gay families, while being a poignant literary read. Just optioned by Zoetrope (Sofia Coppola), I'm looking forward to its paperback publication. I'm finding my interest increasing in books that mesh history and science—they seem to enlighten both the period and the foundations of our current scientific knowledge–and hope to bring in several during the year ahead. And, finally, I'm delighted with the success of Lucy Lethbridge's Servants, a social history that gives depth to the lives of these generally unsung people.
Dan Crissman, Senior Editor, The Overlook Press
Independent for more than forty years, Overlook publishes an eclectic list — everything from history and narrative nonfiction to young adult novels and hardboiled thrillers. I concentrate mainly on the non-fiction side, with an emphasis on history, science, and current events. This past year I acquired and edited History Will Prove Us Right, a vigorous defense of the Warren Commission report on the Kennedy assassination by Howard P. Willens, and The Secret Lives of Sports Fans, an examination of the science behind fandom by Radiolab contributor Eric Simons.
I also dabbled in fiction, editing the final volume in Peter Quinn's Fintan Dunne trilogy, Dry Bones. This coming year we'll be publishing Standard Deviations, a new look at all the ways statistics mislead us by economics professor Gary Smith, as well as History Lessons, a memoir about reconstructing a forgotten childhood in 1960s New Orleans by historian Clifton Crais.
For 2014, I'm particularly keen on building up our history list; military and ancient history have worked well for us in the past, but I'd like to branch out into topics like religion, economics, cultural studies, and business history. On the science side, books that look at past discoveries in a new way or explore the implications of new technology for our future are always welcome. On a more personal note, I've become increasingly obsessed with all things culinary as of late and would love to acquire some books about food, gardening, and beer & wine. Overlook also has a longstanding co-publishing partnership with Duckworth in the UK, so books that have transatlantic appeal are especially of interest.
Eamon Dolan ,VP, Editorial Director, Eamon Dolan Books
I publish some fiction, though I focus mostly on non-fiction in the genres of current affairs, science, psychology, history, biography, memoir, and sports. But, when I'm assessing a project, I think less about genre than I do about energy and intent. I want books with momentum which comes from both a propulsive narrative and an author's desire to convince us of something. Every book I publish is underpinned by an argument, whether overt or covert. This is important to me because argument indicates and conveys passion. (Also, argument is itself a form of narrative, and helps in structural terms.) And I don't need to agree with an author; I just need the author to make his or her points cogently enough to withstand a skeptic's scrutiny. More than anything else, I want to publish books that change people's minds, whether by disproving some piece of conventional wisdom, or by alerting them to possibilities they didn't realize were available to them. In my opinion, books are better than any other medium at altering our world-view, and that's what I hope my books will do.
Claiborne Hancock, Publisher , Pegasus Books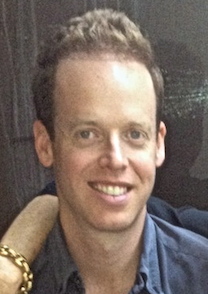 2013 was an exciting and dynamic year for Pegasus. We increased our number of new hard covers, especially in nonfiction categories such as history and science. E book sales continue to give us a significant boost and continues to be a factor in our acquisition process, but the primary spark for our sales remains traditional publicity combined with digital coverage. When I look for new titles for our list, I am searching for books that are intelligent and say something new; obviously, it's always an advantage when an author has a strong platform to help with creative ways to reach our readers.
In the past year, our most successful titles were The Norman Conquest by Marc Morris, The Girl with No Name by Marina Chapman and Vanessa James, Earth by Timothy Good, and The Stranger by Camilla Lackberg. All of these books gave Pegasus a great opportunity to reach both digital and traditional media, be it print reviews, television, or radio interviews. Moving into 2014, I am looking to continue this trend in publishing quality nonfiction that finds its core readership through our extensive media efforts.
Lara Heimert, Publisher, Basic Books
When we buy books at Basic, we're always looking for three things: a big topic, an expert author, and new research. Most of our authors are academics, but we also have journalists and politicians on our list. Basic has a strong mission-driven culture – we want to publish books that push knowledge forward. I think that can sound confining at first blush, but that mandate can encompass a really broad array of different kinds of books. I published Timothy Snyder's bestselling Bloodlands, a major new account of twentieth century Europe, and I also published the bestsellers Dog Sense and Cat Sense by John Bradshaw, a brilliant anthrozoologist. This fall we had great success with the paperback of Bee Wilson's Consider the Fork, a history of how we cook, and also with Ed Frenkel's Love and Math, a memoir by one of America's most exceptional mathematicians. None of which is to say that the quality of the writing isn't important to me, or to Basic – it is – but we're definitely playing the long game here. We want to publish the books that change the field – the books we'll be publishing in new editions thirty years hence.
Brent Howard, Senior Editor, New American Library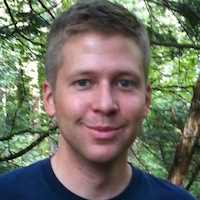 I'm always hunting for ambitious, smart, well-written narrative nonfiction, from energetic authors. At NAL, I acquire more on the commercial side than the purely academic, thus I'm usually drawn to familiar subjects that are made new again by fresh research, a unique approach, and excellent writing. I'm looking for history, military, biography, sports and science.
Outside of my list, I love in-depth biographies like Jean Edward Smith's Eisenhower in War and Peace; stories of disasters, like Timothy Egan's The Big Burn; and histories of the American West, like James Donovan's A Terrible Glory.
Just a few of my 2014 titles gives a nice overview of what I connect with: John C. McManus's revealing new work on Omaha Beach, The Dead and Those About to Die; Tim McGrath's stirring narrative on the Continental Navy during the Revolutionary War, Give Me a Fast Ship; the late John S.D. Eisenhower's final book, a biography of William Tecumseh Sherman titled American General; and Karen Masterson's The Malaria Project, on America's secret scientific research project to find a cure for malaria during WWII.
Michelle Howry, Senior Editor, Touchstone / Simon & Schuster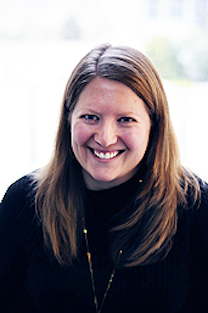 I work exclusively on non-fiction, with about half my list consisting of narrative non-fiction (science, history, pop culture, memoir) and the other half more prescriptive, practical non-fiction (diet, health, self-help, a little parenting). On the narrative side of things, I had some nice success last year with a book called The Girls of Atomic City , a "hidden" (or at least, little known) story about women in a secret government town during World War II who helped build the atomic bomb … only they didn't know it at the time. It really straddled the history and popular science audiences nicely, and I'd love to find more books like this.
Coming up this year, I am looking forward to publishing some more fun titles also in this narrative vein, including Mother Nature Is Trying To Kill You (a lively romp through the dark side of the natural world) and Champagne Supernovas (the story of how fashion was completely revolutionized in the 1990s by three maverick personalities – Kate Moss, Marc Jacobs, and Alexander McQueen).
I'm also looking forward to continuing to find great brands and personalities for the more prescriptive side of my list. I'm working on a new book by the best-selling Forks Over Knives plant-based diet team, as well as a new book in our bestselling Atkins diet series ( The New Atkins Made Easy) in 2014. On the practical side, so much of it is about platform and publicity, but I'm occasionally able to take a chance on a more niche prescriptive title if I can really prove that the audience is there .
Emi Ikkanda, Associate Editor, Henry Holt & Company
I love the feeling of seeing the world differently after finishing a book. My favorites allow me to go on a journey, discover a lost chapter in history, or explore hidden worlds. For my list at Holt, I actively pursue nonfiction narratives, humorous or moving memoirs, and reportage projects that explore subcultures, multiculturalism, race, science, war, history, adventure, food, or the arts. I also seek out upmarket voice-driven fiction, particularly novels with strong multicultural, historical, noir, slipstream, or folktale elements. I am also always drawn to emotionally rich stories that center on family secrets, loss, disappearances, or unusual friendships or marriages.
Looking ahead to 2015, I am excited about publishing Time Magazine contributor Carla Power's forthcoming book If The Oceans Were Ink, an eye-opening memoir built around the year the secular journalist spent studying the Koran with her longtime friend, the renowned Islamic scholar Mohammad Akram Nadwi. And of course, as always, for this coming year I look forward to growing my list at Holt with acquisitions in fiction or nonfiction.
Serena Jones, Senior Editor, Holt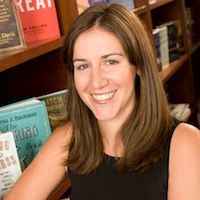 I edit and acquire a broad range of narrative non-fiction but I especially I love working with writers who've uncovered a little-known story or provide a new perspective on a seemingly exhausted subject. I'm most interested in up-market true crime, current events, reported memoir, cultural narrative, science, politics, and adventure. My favorite recent titles include The Secretary, a book by journalist Kim Ghattas about her travels around the world with Secretary Hillary Clinton, and a fantastic book of investigative journalism by Pulitzer Prize-winner Gretchen Morgenson and Joshua Rosner about the Great Recession called Reckless Endangerment. I like passionate writers and love how being an editor is a never-ending education—I'm always learning something new from my authors. I would love to find the next Going Clear, Into Thin Air, or Wild.
Peter Joseph, Executive Editor, Thomas Dunne Books/ St. Martin's Press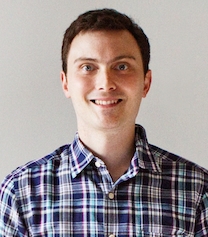 My list is about evenly split between fiction and non-fiction. In fiction, I'm looking for literary novels, historical fiction, and mysteries or thrillers. I'm especially interested in novels with a speculative, fantastical, or unusual, hooky premise. "High concept," you might say. In non-fiction, I'm acquiring narrative, memoir, biography, history, science, nature, pop culture, music, and humor. I've published several books about animals – on military working dogs, interspecies animal adoptions, and troubled elephant hers – in the past few years, and I'm looking for more in that vein this year. I'd also like to see more about music, whether memoirs, biographies, or narrative histories with a broad appeal.
Rob Kirkpatrick, Senior Editor, Thomas Dunne Books/ St. Martin's Press
The majority of my list is non-fiction narrative–Biography/Memoir, Sports, History, Music/Pop Culture. I seek stories that will catch people by surprise, like Kent Hartman's book The Wrecking Crew: The Inside Story of Rock 'n' Roll's Best-Kept Secret. As memoirs are emerging as one of my specialties, I see myself drawn to fascinating stories that have added angles to push them over the top. We've already seen great preorder spikes several months out from publication for our forthcoming memoir from Bryan Bishop called Shrinkage: Manhood, Marriage, and the Tumor that Tried to Kill Me
Next year I look forward to publishing a memoir from decorated gymnast Shannon Miller. As it happens, both authors are cancer survivors with moving stories, and they also bring a lot to the table with their platforms—as, respectively, sidekick on the record-breaking Adam Carolla podcast, and an Olympic medalist many times over.
I also have a thing for books that capture the spirit of the times in unique ways. My author Dan Epstein, who's been dubbed the authority on 1970s baseball, scored a cult hit for us called Big Hair and Plastic Grass: A Funky Ride Through Baseball and America in the Swinging '70s, and this year he's back in the box with the aptly titled Stars and Strikes, on baseball and America during the Bicentennial year. Similarly, I just bought a book on popular music in the seminal year of 1965, which presents us with the opportunity to publish it for the 50th anniversary. I'm also publishing a definitive biography of U2, courtesy of agent Andrew Lownie.
And although I'm more of a car guy myself, I've had good luck with books on underground biker culture, such as Prodigal Father, Pagan Son and Vagos, Mongols, and Outlaws. Oh, and I've also published a few novels, such as the incredibly well-reviewed Fractures this past fall. I'm fairly wide-ranging, and overall I simply look for projects I think will be fun and which I feel I could position well for our forces here.
Alex Littlefield, Senior Editor, Basic Books
Basic Books excels in publishing "serious nonfiction": books by top scholars, journalists, and other experts who are drawing on new research in order to put forth bold, provocative ideas. What I love most about this approach is its flexibility: while Basic has a long and distinguished tradition of publishing in the areas of history, politics, and science, our list can accommodate a wide range of other topics, from food to pets to design.
I've enjoyed exploring the outer limits of Basic's publishing model—with a history of Dadaism and an exploration of our obsession with meat, to name a few—but I'm also committed to expanding our core politics and economics lists. I'm especially interested in the subjects of foreign policy, international development, income inequality, defense and security, intelligence, and military studies. This year I'll be publishing (among others) Nick Lloyd's Hundred Days, about the campaign that won World War I; Nazila Fathi's The Lonely War, an insider's account of the last thirty years of Iranian history; and Neill Lochery's Brazil, a history of Brazil's emergence as a modern economic superpower during World War II. Each of these books contains a powerful new argument that I hope will change the way readers look at the world—exactly the sort of creative vision that I'll be continuing to look for in new projects, both in 2014 and beyond.
Alessandra Lusardi – Senior Editor, Rizzoli Ex Libris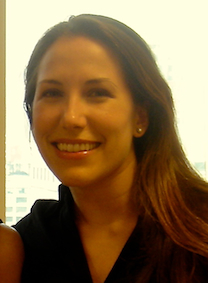 I'm in a unique position at Rizzoli, the venerated illustrated publisher, in that I am the only editor here dedicated solely to building the Ex Libris imprint, our list of non-illustrated titles. Rizzoli is known for gorgeously produced books in the categories of art, fashion, design, culture, food, and travel, and my happy charge is to find the nonfiction narratives in these same categories that will spark the interest and passion of our readers and take them deeper into the topics they love. It's a great position to be in—I have the room to pursue a wide variety of projects, and do it at a house where my list truly stands out. And at a time when physical books must fight ever harder for relevance, Rizzoli's creativity and quality when it comes to production is an incredible asset. (Four-color inserts and designed endpapers are not automatically off the table—Imagine!)
Some recent and upcoming highlights include Umberto Eco's lavish and illuminating The Book of Legendary Lands; The Consolations of the Forest, an engrossing and gorgeously told memoir by the prize-winning French travel writer Sylvain Tesson, about his time living alone in a cabin on the Siberian taiga; The Gardener of Versailles, by the Head Gardener at the Palace, about life and the seasons on the grounds of this magnificent place; The Photographer and the President, which examines the life and legacy of Abraham Lincoln through the lens (no pun intended) of the nascent medium of photography and explores how he used it to further his political goals; and a beautifully packaged and irresistible re-issue of the Cecil Beaton classic The Glass of Fashion.
Kate Napolitano, Associate Editor, Plume Books
I'm someone who loves examining culture from all angles—what makes people tick, how trends burst and wane, why we act the way we do—and that varied interest manifests itself in the types of books I publish. My list is mostly comprised of non-fiction, particularly in the categories of memoir, humor, pop culture, women's interest, music, film, pop sociology and history. Voice-driven books, whether it's a collection of humorous essays, or a narrative history with a fresh twist, always pique my interest.
I'm keen on anything that sheds light on interesting subcultures, examines new trends, or shares an unusual perspective on a well-trod topic, as well the types of books that can clearly target a particular demographic (be it twentysomething urbanites, or erudite film buffs, or spelling bee champions, or what have you). Plume also has a thriving sub-category of clever visual books, and I'd love to do more in that area. Lastly, I'm a sucker for narrative non-fiction, the type that reads like a novel that you can't put down—my greatest aspiration is to find the next Born to Run.
Recently published books include Don't Worry, It Gets Worse by Alida Nugent, a humorous yet heartfelt look at being an overeducated, underpaid twentysomething, praised by Cosmo, Publishers Weekly, and the New York Post, among others; and 100 Diagrams that Changed the World by Scott Christianson, a visually compelling history of diagrams that have shaped culture.
Upcoming, I'm excited to publish Mistakes I Made at Work, a collection of interviews with high-achieving women like J. Courtney Sullivan, Judith Warner, Rachel Simmons, about how they succeeded because they learned from their mistakes, which has received a pre-pub endorsement from media powerhouse Arianna Huffington; How to Grow Up by Michelle Tea, a punk rock memoir about how to mature without selling out; and Hey, Mcfly!, a look back at the beloved Back to the Future movie series, to be published in coordination with the 30th anniversary of the first film.
John Parsley, Executive Editor, Little, Brown and Company
I feel it's true to say I'm looking for the same kinds of books in 2014 that I always have—books that I can't stop talking about by authors who make me feel that way. The kinds of books I acquire cover a range of nonfiction—science, nature, and technology; sports; music; business; history; humor; biography (of people, groups of people, places, and things).
In 2014, the first five books I have coming give a good sense: journalist Annie Jacobsen's Operation Paperclip: The Secret Intelligence Program That Brought Nazi Scientists To America ; NY Yankee Mariano Rivera's autobiography, The Closer ; Walter Borneman's look at the American Revolution's first months, American Spring ; Roland Lazenby's grand biography of Michael Jordan; and Sam Kean's The Tale of the Dueling Neurosurgeons , a history of the brain as told though notable illnesses, accidents, and injuries (phantom limb, the truly frightening "alien hand," bullet wounds, viruses that eat memories, a notable lancing in a joust, and more).
Another way to put what I'm looking for: really great writing by authors who are or have become experts in their subject. I love learning by accident—reading popular science and getting smarter while the pages fly; or reading narrative history and falling hard into people and their stories. I love definitive stories, whether they're by the person who experienced them or by a writer who is as close to the story as anyone else on Earth.
Daniela Rapp, Editor, St. Martin's Press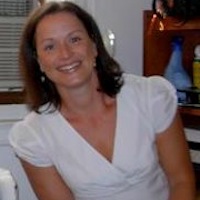 My somewhat eclectic list ranges from up-market fiction and dark mysteries all the way to serious narrative non-fiction, with the occasional animal or humor book thrown in. What I'd love to see in 2014 is a lot more fiction –books that make me want to stay up too late, books that appeal to my escapist demands on literature, books that make my heart race, and books that hook me emotionally and intellectually. I am aware that this is not exactly a scientific approach, but, in the words of Justice Potter Stewart: "I know it when I see it." I love a good story, so plot is very important to me.
In non-fiction, I'd like to see provocative proposals in the pop science and history genres, as well as the odd adventure/outdoors book. If a book can teach me something new, or can make me see the world in a new way, I am very likely to be interested in adding it to my list.
Michael Szczerban,, Editor, Simon & Schuster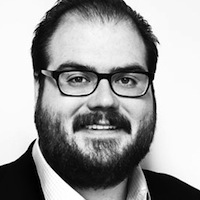 I'm looking for fiction for male readers, both literary and commercial, as well as non-fiction on technology, culture, science, food, business, and adventure. My background is in computer science, and I am particularly interested in the way our culture and commerce are being affected by technology. I love a book's narrative pulse and am drawn to strong voices and the writers whose passion and curiosity are abundantly present on the page. And it never hurts to have a sense of humor.
Geoff Shandler, Editorial Director, Little, Brown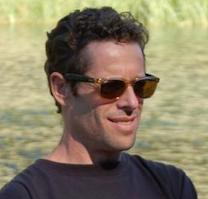 I bought a lot of very wonderful, very serious books in 2013, and I hope to buy more of the same in 2014. (When my wife was looking at my Netflix queue recently, she asked, somewhat exasperated, "Where are the comedies?") I'm always going to be after the "big" stuff—last year I helped publish Malcolm Gladwell's David and Goliath, the fourth book of his I've edited, and bought the next book by Jared Diamond, for example.
Very ambitious history is always welcome, though most of what I'm going to chase will have a large American component/focus. Investigative reporting, attempts to look for the invisible architecture of the world, the truth as seen from the left—all attractive. As for biographies, they tend to be of already famous people, not the "most fascinating person you've never heard of."
But, that said, this year I'd love to acquire two or three books that wink and take the long way round to get to an unpredictable destination. I'd be totally stoked to find something that is fundamentally epistemological in its narrative ambitions, a book like Emmanuel Carrère's classic The Adversary that seems like a true crime tale (even though you know the murderer from the flap copy) but is really investigating the nature of confidence.
I think poets might get there in a way that traditional journalists might not; Imagine if, say, Alice Oswald wrote about a Dartmoor murder? (Or any crime, anywhere?) I'd happily sign up a chunk of the Faber poetry list if they wanted to write non-fiction on virtually any topic but memoir. (Espionage, anyone?)
I'd love some capers, too—books with schemers and oddballs yet with real stakes, such as was the case in Argo and American Hustle. (Those two in mind, why is it so hard to find and publish a successful Hollywood book? I've gotten very into Ross Macdonald this year, so seedy SoCal is on my mind…)
Wish I could figure out how to do more books that involve the mountains—where is the In Search of Captain Zero for skiing? Ditto for the Caribbean. And I can think of a good handful of exciting writers, some newish, some not so, that have me very curious as to what they'll do next: Lavie Tidhar, Bradley Garrett, David Kilcullen, Javier Cercas, Ben Ramalingam, Rachel Lichtenstein…many, many more. Who can make the leap—and in what direction? It's a good time to be a reader, and editor!
Jeff Shreve, Assistant Editor, WW Norton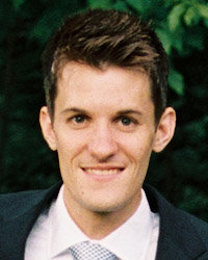 I want books that will change their readers—that will teach them more about the world, and the individuals and nations that alter it. More specifically, I'm interested in popular science, reportage, history, and memoir with an investigative or adventurous angle. A few examples might help: I loved working on Scott C. Johnson's The Wolf and the Watchman—a war reporter's memoir about his personal and professional collisions with his CIA father—and was overjoyed when it was longlisted for the National Book Awards last year.
This year, I'm excited to publish a collection of George F. Kennan's diaries, coming out in February, which outlines the famed Cold War diplomat's many, many years at the forefront of U.S. history. I have a strong affinity for books that cover particularly turbulent periods of history (Thirteen Days, Mao's Great Famine, and The Guns of August spring immediately to mind), and The Kennan Diaries definitely fits the bill.
But perhaps my biggest hope—dare I say "dream"?—for this year is to find the wittiest, most engaging, most merrily obsessed science writers ever. Think Mary Roach and Bill Bryson and you've got it just about right. I've been fortunate enough to work with Charles Wheelan on his whimsical, and NYT bestselling, Naked Statistics (the partner to his earlier Naked Economics), and I would jump at the chance to sign more authors like him.
So there it is: investigative instincts, unmatched expertise, a sense of wonder, a sharp wit—I'll take one or all in a writer, as long as they send me out into the world with my neurons firing.
Nicole Sohl, Associate Editor, St Martin's Press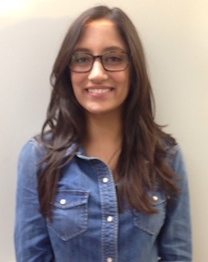 Since joining the Macmillan family, I have had the pleasure of working with Tom Dunne on titles as diverse as November 22 1963, a compendium of personal reflections on JFK's assassination from average citizens and celebrities alike, and The Misfortunates, a frank, tender, and darkly hilarious story of a boy growing up in a family of alcoholics.
I am actively acquiring edgy, character driven fiction, much like The Misfortunates , and non-fiction projects that delve into modern American issues, like Confessions of an Ivy League Frat Boy , the sex-, drugs- and alcohol-fueled account of an ex Sigma Alpha Epsilon brother who blew the whistle on his frat's inhumane hazing practices and debauched modus operandi.
A huge fan of both Ursula K. Le Guin and David Mitchell, I'd also love to edit quality speculative fiction for a mainstream audience.
Beginning in November 2013, I have transitioned into the Macmillan Entertainment department and am actively seeking character-driven material with television and film potential.