What UK Fiction Editors Want 2014
13 Jan 2014
Katherine Armstrong
Editor (crime) - Faber
My remit is to commission contemporary, commercial crime and thrillers and I've been lucky in finding two fantastic up and coming authors to publish in 2014. James Carol – whose 'Jefferson Winter' series will launch with Broken Dolls on 16th January – has a very intriguing main character, an ex-FBI profiler who is the son of one of America's most notorious serial killers. We are publishing book two, Smoke and Mirrors, in the autumn but will be launching an e-book only novella series in spring about Jefferson Winter's FBI years. I'm also very excited to be publishing debut author K. T. Medina's White Crocodile, featuring a compelling female lead character in Tess Hardy, who is working for a mine clearance charity in Cambodia where young single mothers are going missing and others are being found dead. This is an atmospheric thriller that really brings out the heat and colour of Cambodia and the undercurrents of tension and violence that still exist between the past and the present.
What am I looking for in 2014? I have a bijou list at the moment, which I'm looking to grow. I'm hoping to take on more domestically-set (UK/Ireland), as well as US-set, crime thrillers – either series or standalone. I'm looking specifically, though not exclusively, for female authors and/or female central characters.
It's very hard to specify what you're looking for as an editor as you really do know it when you see it! It's about connecting with the narrative and the characters and wanting to follow them on their journey. I'm looking for writing that hooks me and makes me want to turn the page. I love books that I can jump into and then realise that two hours have gone by and I'm still gripped. In crime fiction it seems that everything has already been done but it's about bringing something new to the genre and putting a different twist on it. I am a huge fan of Alafair Burke and Laura Lippman and I'm thrilled that Faber are now publishing them. Non-Faber writers who I love to read include John Dunning, Linda Castillo, R. J. Ellory, Julia Keller, Fred Vargas, Janet Evanovich and Ian Rankin etc. I love US thrillers as well as UK and European crime/thrillers and I particularly like discovering other, more local, up and coming writers like Claire McGowan, Anya Lipska, Brian McGilloway, Tom Wood, Imogen Robertson and Julia Crouch.
Claire Baldwin
Associate Publisher, Fiction - Headline Publishing Group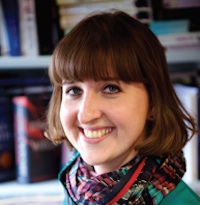 I continue to commission a wide range of commercial to upmarket, literary fiction and my list mirrors my varied taste. From rich, absorbing historicals with a darker edge, to magical, fantasy worlds such as Deborah Harkness's very special, bestselling A Discovery of Witches and Shadow of Night, I am drawn to epic stories, as well as startling, unique voices. Talent I'm really looking forward to publishing this year are Katherine Clements and her stunning historical debut The Crimson Ribbon, which is already garnering fantastic endorsements, as well as Tom Vowler's new novel That Dark Remembered Day, another hard-hitting psychological suspense following his acclaimed debut What Lies Within. Lyndsay Faye will be treating her readers to a new Timothy Wilde story, once again brilliantly recreating the gritty underworld of nineteenth-century New York. And I'm definitely not the only one who is excited about Deborah Harkness's highly anticipated final book in the All Souls trilogy, The Book of Life, hitting the shelves in July! I would love to discover more fiction that has the stand-out qualities these do. Novels with intriguing, thought-provoking hooks, stories with heart, or that get my heart racing, and books that might have particular appeal for our international markets. The landscape of publishing and bookselling has evolved rapidly in the last few years as we all know, and it will be interesting to see how these changes develop in 2014. The main thing is that exceptional storytelling continues to thrive, in whatever format it takes and, as ever, it will be about keeping a fresh and open mind in the way we commission and publish.
Cassie Browne
Editor – The Borough Press
At HarperFiction we're bucking the industry trend of looking towards the increasingly commercial, as 2014 is the year we go live with a new literary fiction imprint, The Borough Press.
This is a project Katie Espiner was working on before she went on maternity leave, and is very dear to her heart. The Borough Press – the name referencing the area of London where HarperCollins will be relocating to next year – will sit within HarperFiction, but with its own separate and distinct identity.
We see the new imprint as establishing a wonderful platform which can present the strength of Katie's list in the best possible way; and her vision for the imprint is that it will showcase the very best of today's literary fiction, bringing it to the biggest possible readership, with the first books to be published under the imprint this January.
Borough couldn't have got off to a stronger start, because as well as being the new home of industry heavy-hitters Tracy Chevalier, Lionel Shriver and Louisa Young, just as we were poised to launch this month, one of our very first paperback titles – The Shock of the Fall by debut author Nathan Filer – picked up the Costa First Novel Award.
As an editor, it's always hard to describe exactly what you're looking for, as it's only when reading you know. But what unites our books is intelligent and yet supremely readable prose, and characters you really want to spend time with. I always try to think of the reading experience for the person who hands over their hard-earned money – would they feel they'd had the good end of a deal, and would they want to recommend this book to a friend? If this conviction is present, then we're open to most sorts of literary writing. However, as we have two dazzling WW1 novels this year it's unlikely we'd want to revisit that area, although I'd definitely be open to a cracking comic novel or an upmarket love story. But above all, what I think we are really looking for is a writing voice that stands out and shows brilliant potential, which we can hope to establish and grow here at Borough.
Our part of HarperFiction also includes the Historical section, where we publish greats such as Bernard Cornwell, Wilbur Smith and Harry Sidebottom. So if somebody has the sort of historical novelist who could be grown into one of the returning stalwarts of the future, then please step forward!
Sophie Buchan
Commissioning Editor - Weidenfeld & Nicolson

I commission literary fiction on the Weidenfeld & Nicolson list. Part of the fun – and challenge – of publishing literary fiction is that we have no idea which unlikely-sounding book is going to break out. And which novel with the perfect pitch is going to sink without a trace. All we can do is buy what we love.
Essentially, I'm looking for authors I'd like to talk about. My own authors aside, I talk most about Nicola Barker, Edward St Aubyn, Tom McCarthy, Joe Dunthorne and Gwendoline Riley. I'm looking for novels which have genuine ambition; novels which demand second readings and aren't afraid to do something different. I'm particularly drawn to humour – preferably dark – and to unusual settings, with recent acquisitions set in rural Tanzania and the North Korea of Kim Jong-il. And hopefully, this year, I'll be true to my roots and finally commission a Scot.
Helen Garnons-Williams
Editorial Director for Fiction - Bloomsbury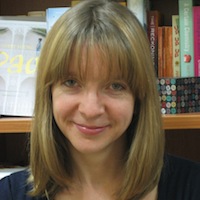 Last year, in this survey, I wrote that I was looking for novels that were surprising and trailblazing, and I was lucky to have a number of them come across my desk in 2013. With When Mr Dog Bites –a novel narrated by a teenager with Tourette's – Terms & Conditions, the story of a contract lawyer who, belatedly (touchingly, comically) tries to rewrite the terms of his own life – The Wives of Los Alamos – told in the collective first person, about the women who have, until now, only been a footnote to the creation of atom bomb – and The Sleepwalker's Guide to Dancing – the story of a family divided across generations and cultures, wrestling with its future and its past – our 2014 debuts are novels that all, in their very different ways, surprised and challenged and delighted me.
It is reassuring to know that great storytelling and distinctive voices are out there, and that, whatever the trends in publishing and reading, these qualities do not go out of fashion. As the range of books above shows, it seems a little redundant to try and put my finger on the kinds of novel I am looking for, but they do all nonetheless share an emotional resonance and, in my view, are books that force, or cajole, or tease, or enchant you into changing the way you look at the world.
I think we all continue to watch with a combination of excitement and trepidation the shifts in this increasingly electronic and global market, in which the 'big books' have become enormous and the 'smaller' ones often struggle with the challenge of 'discoverability'. The Goldfinch, and The Luminaries, (in the slipstream of Bring up the Bodies) would suggest there is a renewed appetite for epic, immersive, weighty novels – as long as they maintain their narrative verve and are beautifully, deftly told. But on the other hand, The Testament of Mary, Cynan Jones's The Dig and George Saunders' astonishing story collection Tenth of December are timely reminders that size doesn't have to be everything.
Gillian Green
Publishing director, fiction – Ebury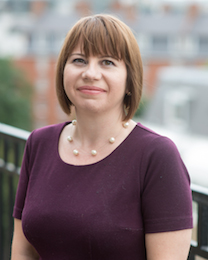 I'm the publishing director for fiction at Ebury, acquiring fiction for our Ebury Press imprint as well as overseeing our SF/Fantasy list on Del Rey and our romance and erotica titles on Black Lace and Rouge.
At Ebury we publish a wide variety of commercial fiction, with the exception of YA and kids books. However, what I'm really interested in finding for our Ebury Press list in 2014 are cross-genre titles and reading group fiction with broad appeal. I want big stories beautifully told with unforgettable hooks. To buy a book I need to fall in love with it; it has to be a manuscript that I can't put down, and - when I do - I have to want to tell someone – everyone – about it. Though if you can also pitch your story to me in a killer one-liner so much the better!
If you are writing genre fiction the thing that's going to attract my attention – or that of our Del Rey Editorial Director Michael Rowley – is bringing your own twist to that genre, whether that's with a clever concept or conceit or a freshness of voice. We want 'genre plus' fiction – the very best of its kind.
The books I'm most excited by on our list this year are Rowan Coleman's heartbreaking beautiful novel THE MEMORY BOOK; as well as THE MARTIAN (Killer one liner: Robinson Crusoe on Mars!). I also can't wait for Caitlin Moran's debut adult novel HOW TO BUILD A GIRL, and Danny Wallace's second novel WHO IS TOM DITTO? is as smart as it is funny.
As a reader and editor my tastes are fairly eclectic but in the last year or so the books that I have really loved – and would have loved to have published - include: GONE GIRL by Gillian Flynn, Lauren Beukes' THE SHINING GIRLS, Jo Baker's LONGBOURNE, Maggie O'Farrell's INSTRUCTIONS FOR A HEATWAVE, Matt Haig's THE HUMANS and THE OCEAN AT THE END OF THE LANE by Neil Gaiman.
Alison Hennessey
Senior Crime Editor – Harvill Secker
I commission crime and thrillers for Harvill Secker, both in the English language and in translation, which in practice means anything from a straightforward police procedural to a literary thriller with shades of Donna Tartt or a compelling coming-of-age story. I'm lucky enough to be starting 2014 publishing a book I feel incredibly passionate about; Long Way Home, the crime debut by a brilliant young British writer called Eva Dolan, exemplifies so many of the traits I look for in submissions - it's immediately engaging, brilliantly written, cleverly plotted and it packs a real emotional punch. Eva's book revolves around migrant workers in Peterborough, both legal and illegal, and feels so contemporary in the issues it explores and the light it casts on a world many of us will be unfamiliar with.
What would I like to be starting 2015 publishing? Having spent much of the Christmas break curled up reading while the rain fell outside, I'd love to find a big gothic mystery or a wonderfully atmospheric ghost story, especially a modern ghost story, and I'm also keen to find books that can marry two genres, so I'd be interested to find a thriller that has a sci-fi edge to it, for example. I read plenty of submissions that are perfectly good, but just not exceptional, and for a book to stand out in such a crowded marketplace (and for me to want to publish it) it needs to have something genuinely fresh and original about it, whether that's the premise, the characters or the writing.
Anna Hogarty
Assistant Editor - Corvus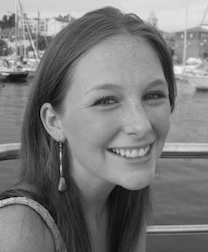 At Corvus, we're looking for mainstream commercial fiction with an up-market feel. The type of story doesn't matter – we commission across all genres, from crime and thriller, science fiction and fantasy to historical, reading group and women's fiction. What does matter is the way the story is told – we're looking for novels with a clear pitch and a strong hook that draws the reader in and won't let go.
I would love to find something magical this year, something that transports me to another place or time. For me, stepping out of my world and into another is what reading is all about, and it would be great to add a novel in the vein of The Snow Child or The Night Circus to Corvus' list.
I am also looking for historical fiction. The novels that capture my imagination in this area have strong protagonists you can connect with from the first page, and sparkling prose that brings the past convincingly to life. We will be publishing Treason's Daughter this summer – a beautifully crafted coming-of-age story set against the backdrop of the English Civil War – and hope to acquire a similarly fresh and absorbing historical voice this year.
Andrew Lockett
Publishing Director - Duckworth Publishers
Sophisticated, clever literary fiction with a purpose and, for a house with such a venerable literary name, some might be surprised to know the doors are very much open for quality crime, thrillers to complement Duckworth titles by Charles McCarry and Robert Littell and science fiction of the right kind. Horror intrigues too but perhaps the correct word might be gothic, where something beyond the obvious genre template could be tempting.
Juliet Mabey
Publisher - Oneworld Publications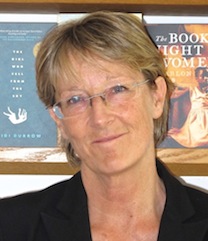 I buy more fiction than non-fiction these days as we focus on really consolidating our growing fiction list, which I launched in 2009. I love brilliant writing and a really strong voice, so was completely devastated not to secure two stand-out novels in the last couple of years, Burial Rights by Hannah Kent and The Miniaturist by Jessie Burton, both of which showcase stunning writing and an incredibly deft command of the story, completely immersing you in another world. I am especially drawn to novels that take readers to a different time, culture or place, or deal with important ideas and issues. I was therefore really thrilled to publish Joseph Boyden's critically acclaimed epic novel The Orenda last Autumn, which plunges the reader into the 17th century Canadian wilderness during the earliest contact between the First Nations and French missionaries, set against violent tribal warfare. A more light-hearted example of a novel that takes you on an incredible journey is The Swan Gondola by Timothy Schaffert, set amid the gothic amusements, scandalous burlesques and flim-flam men of the Omaha World Fair at the end of the nineteenth century, which is publishing this Spring and already touted to make the author a household name at last.
I am particularly keen to publish literary novels across a wide range of languages and cultures, and have recently bought World English rights to Laurus by Eugene Vodolazkin, a brilliant Russian novel set in medieval times for all lovers of The Name of the Rose, which won two of the biggest literary awards in Russia last year. This year I am publishing a translation of the Hebrew novel The Hilltop by Assaf Gavron, described by one reviewer as "probably the best political novel to be written in Israel", and The Hen Who Dreamed She Could Fly by Korean bestselling author Sun-Mi Hwang, which has been compared to E. B. White's Charlotte's Web and Richard Bach's Jonathan Livingston Seagull, as well as two novels translated from the Persian, with Italian, Norwegian, Russian and Chinese novels following in 2015.
Francesca Main
Editorial Director – Picador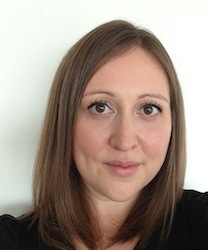 This year, as ever, I will be looking for distinctive, unforgettable fiction that has the potential to ignite word of mouth and inspire passion in a wide range of readers. My list at Picador is focused but diverse – I look for novels that combine great writing with great storytelling at the point where literary and commercial fiction overlap. This is where I'm happiest as a reader – torn between wanting to stay up all night to finish a book and trying to savour every word.
In 2013 I published a number of debut novels including Lottie Moggach's Kiss Me First, Emma Chapman's How To Be a Good Wife, Rebecca Wait's The View on the Way Down and Sarah Butler's Ten Things I've Learnt About Love. This year, I'm excited to have more extraordinary debuts, including The Miniaturist by Jessie Burton and Shotgun Lovesongs by Nickolas Butler, as well as Naomi Wood's Mrs Hemingway, Ellen Feldman's The Unwitting and Mark Watson's Hotel Alpha – a novel accompanied by 100 online stories.
These novels are wide-ranging in style, setting and subject but have vivid characters, powerful themes, emotional resonance and an inimitable voice in common. I'm looking for books that share these qualities and would be particularly excited to find something original and surprising in my submissions pile this year, whether that's a bold or ingenious premise, a character unlike any I've encountered on the page or a book that lends itself to being published in an especially creative way. And I'd love to read an exceptionally funny novel, which is a rarer thing than it should be. Above all, I hope to be moved, gripped and inspired by the fiction that lands on my desk this year.
Anne Meadows
Junior Editor - Granta & Portobello Books
Last year our authors won three of the top UK literary fiction prizes, with Eleanor Catton taking the Man Booker for her novel The Luminaries, AM Homes winning the Women's Prize for May We Be Forgiven and Claire Vaye Watkins winning the Dylan Thomas Prize for her short story collection Battleborn. What these very different books have in common is their ambition and intelligence – these are engaging, thrilling reads from brilliant storytellers who are not afraid to do something new. So, this year, I'll be looking to acquire work from writers who share this courage – those who believe that fiction is the best form we have to share our messy, joyful, troubling experiences of being human and that its brilliance lies in its continued evolution. The form of the novel is made to be broken; I hope that 2014 will bring a whole host of writers who are brave enough to break it.
Drummond Moir
Editorial Director – Sceptre
I'm fortunate enough to publish both literary fiction and smart, upmarket non-fiction at Sceptre. With my literary fiction hat on, I tend to go for novels that combine immaculate prose with drama, that offer both a distinctive signature and a compulsive, emotionally powerful narrative. There's much I'm looking forward to fiction-wise in the coming 12-18 months, such as publishing Ned Beauman's fantastic and thrilling new novel Glow in May, as well as a debut that has taken Scandinavia by storm, Fredrik Backman's heart-breaking and hilarious A Man Called Ove in July. I'm also thrilled to have acquired New Zealand poet Anna Smaill's The Chimes, a stunning novel set in a world where music has replaced the written word, and to be publishing Sceptre's first ever poetry collection, Kevin Powers' Letter Composed During a Lull in the Fighting. I should also list some of the standout ones-that-got-away, but for reasons of space I'll just mention one: Matthew Thomas's We Are Not Ourselves, a New York epic about a family's experience of Alzheimer's that is both desperately moving and completely life-affirming.
Sophie Orme
Editor - Mantle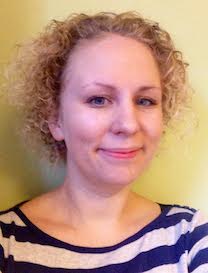 Maria Rejt's Mantle imprint at Pan Macmillan focuses on publishing high quality books with broad appeal. It features the very best in crime, thriller, general and literary fiction and narrative non-fiction from major established bestsellers to the very best debuts. Our list includes C. J. Sansom, Kate Morton, Elizabeth Jane Howard and Charlotte Mendelson; as well as genre-leading crime and thriller writers such as M. R. Hall, Benjamin Black, Scott Turow and Malcolm Mackay. We also have a fast-growing list of authors in translation, including Andrea Camilleri, Håkan Nesser and Korean bestseller Jung-myung Lee; and in non-fiction, we published Blaine Harden's internationally bestselling memoir Escape From Camp 14. While the scope of books under the Mantle umbrella is broad, however, our books are often about 'the outsider'.
On a personal level, I love to read literary novels with broad appeal and/or an epic feel; compelling, voice-driven historical fiction and stand-out, upmarket thrillers. I love reading group fiction with a strong hook; literary thrillers/chillers and books with unreliable narrators, vivid and unusual settings, dark and enthralling characters and strong twists. Sarah Waters is a firm favourite, as is Kate Atkinson. It would also be wonderful to acquire another unputdownable memoir for the list. My favourite last year was Love, Nina by Nina Stibbe. The warmth in Nina's voice was irresistible – and its books like these that you will find yourself recommending to everyone you know.
Lauren Parsons
Commissioning editor - Legend Press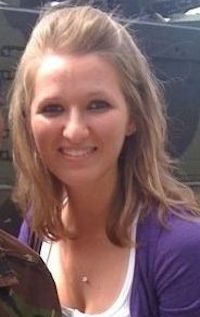 I am the Commissioning Editor at Legend Press and we focus on publishing mainstream literary and commercial fiction. We are passionate about championing new and high-profile authors and I try to ensure the list is fresh, diverse and provides something different for a variety of readers. We publish a range of titles from suspenseful female crime to quirky cult novels. I think it's really important that each title brings something different to the forefront, and that no two books are too similar.
We are one of the few publishers to still accept unsolicited mail alongside agented and foreign submissions and while it's difficult to keep up with the sheer volume of manuscripts we receive on a daily basis, there is nothing better than unearthing that hidden gem. For example Nutmeg by Maria Goodin, a beautiful female fiction title that came to us through this route and went on to be sold in to several territories with widespread national coverage. Or The Woman Before Me by Ruth Dugdall, winner of the Luke Bitmead Bursary and now our bestselling novel.
I suppose I am looking for what every Editor looks for – fantastic writing with an absorbing plot. I want the characters to stay with me long after a finish reading. I want to feel moved, compelled, enchanted and surprised. It's a very difficult job and I don't envy writers at all!
With such a diverse list it's difficult to say exactly what we are looking for, but as long as it's fits within the contemporary fiction category, I suppose the most important elements are authenticity, talent and originality. With these fundamental components, the book is sure to stand out from the rest and demand attention.
Sigrid Rausing
Publisher of Granta and acting Editor of Granta Magazine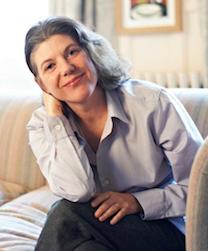 I am always looking for the best literary fiction and non-fiction submissions for the magazine, from established names or new writers. Granta pieces have to be interesting, revealing, profound, and well-written, whether they are fiction or non-fiction. We welcome excerpts of books published by others, as well as pieces that may at a later stage develop into books that we publish ourselves. I always welcome pitches for reportage pieces too.
For Granta books I am looking for writing of the same quality as for the magazine, fiction and non-fiction. Granta focuses on fiction, memoir, travel writing, and nature writing; Portobello's main focus is fiction in translation and current affairs non-fiction, often with a social justice angle.
Mark Richards
Editorial director - John Murray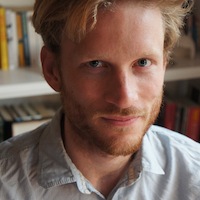 Please see my entry last year for general caveats, etc. But with that out of the way, here are a couple of thoughts I've had about the fiction that's crossed my desk this year.
1) I really think novels should be in the third person, unless there's a very good reason for them not to be. Too many debut novelists, it seems to me, think that the first person is easier than the third. It's not: it's significantly more difficult to tell a story when the narrator is within that story, and doesn't have the advantage of omniscience.
2) Relatedly: can we bring back the third-person narrator? I read a lot of novels where there's a lot of statement – about what's happening or what a character's thinking – and not a lot of texture to that statement; no sense of the novel itself having an opinion on the events it relates. Perhaps it's the long reach of Hemingway, but whatever it is, the effect is often deadly – it's forgoing one of the great generators of irony and comedy in novels.
Sarah Rigby
Senior Editor, Hutchinson, Penguin Random House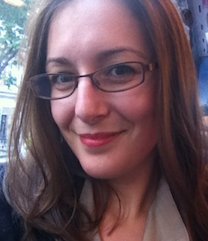 As ever, brilliant storytellers with distinctive, imaginative, original voices are what I'm looking for this year. Hutchinson has some amazing American fiction on the list for 2015 – the new Amor Towles; Sloane Crosley's first novel, The Clasp; and Sophie McManus's debut, The Brightest Day, a portrait of an old New York family. So what I'd really love to find during 2014 is a British novelist writing with the kind of emotional depth and storytelling verve that fills Carys Bray's A Song for Issy Bradley, which we're publishing in June.
I'm publishing two fantastic debuts this year, The Last Boat Home and The Kept, where the icy chill of the Norwegian coast and Lake Erie, respectively, sweeps through the room as you're reading. I love fiction where the setting is as much a presence as the characters, and so novels with that kind of intensity of atmosphere and landscape –urban or rural – are definitely on my wish list. I'm also on the lookout for a new historical novelist in the vein of Sarah Waters or Jessie Burton, with lots of glowing detail. Like much of literary London, I'm currently obsessed with The Luminaries, so if any agent has a novel of that kind of brilliance and inventiveness in their bottom drawer, that would be most welcome!
Sarah Savitt
Editor - Faber & Faber
I'm always on the hunt for original and memorable storytelling that has the potential to reach lots of readers. The two areas I'm concentrating on at the moment are accessible literary fiction and smart psychological thrillers.
The debut novel Y by Marjorie Celona, which I published last year and was featured on the Waterstones 11 list, is a great example of the former: a distinctive voice twinned with a great hook (a girl who was abandoned a few hours after her birth goes in search of her mother). I also published two acclaimed psychological thrillers last year, Apple Tree Yard by Louise Doughty and The Cry by Helen FitzGerald - both edgy and original page-turners. I'd love to find more writers of this calibre.
Novels I particularly enjoyed reading last year from other publishers included The Woman Upstairs by Claire Messud – what a fierce, fearless and provocative voice – and Sisterland by Curtis Sittenfeld, who is such a master of observation and family dynamics.
Ruth Tross
Editor - Mulholland Books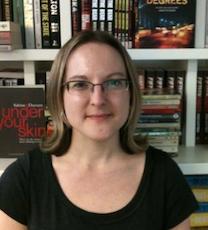 I publish crime and thrillers that range from the police procedural to the high-concept – in 2013 my authors included Marcia Clark, Sabine Durrant, Kate Rhodes, Warren Ellis and Max Barry. I'm always on the lookout for new talent I can launch at the highest level. I suspect this will be repeated by everyone else on this page, but great writing and characterisation are key. Beyond that, I love new detective series that have a fresh angle in either character, setting or theme (preferably all three!); and books with a concept that can't help but enthral you (like The Shining Girls, which I didn't publish but loved, because how can you resist a time-travelling serial killer?). I'm looking for more standalone psychological suspense in the SJ Watson or Gillian Flynn mould; cross-genre twists along the lines of Lauren Beukes or James Oswald; and I also love really dark murder mysteries, in the style of Mo Hayder or Sharon Bolton. Confidence and originality are particularly important these days: as readers turn increasingly to digital in this genre, it's crucial to grab your prospective reader with a concept. The book might be the most compelling thing ever written, but unless someone picks it up based on the idea, how will they know? Publishers have to be experts at getting the hook across in the blurb, the cover and the marketing so that people are tempted; but it all starts with the writer's clear purpose and idea. When I'm grabbed by a book, that's what grabs me: the sense that this novel knows exactly what it's doing and where it's going, and that I'm going to enjoy the ride.
Susanna Wadeson
Publishing Director for Eden Project Books and Expert Books. Commissions for Doubleday UK and Bantam Press.
What I would like most to arrive on my desk is a first novel that I can fall in love with. A book that makes me laugh or cry and preferably does both, from an author at the start of their career. Debut or not I look for lots of heart, a distinctive voice and taut writing that veers to the literary but with a strong hook – as ever that one line pitch that reels you in – a gripping story, and themes that provoke and make you think. Rachel Joyce's Unlikely Pilgrimage of Harold Fry was an extraordinary gift – that Rachel is so lovely and so prolific – we publish her very different but equally brilliant second novel Perfect this spring and The Love Song of Miss Queenie Hennessy is coming in the autumn – is a dream come true. And as I write I am massively excited about Phil Hogan's A Pleasure and a Calling. Think Patricia Highsmith's Mr Ripley, or perhaps John Fowles' The Collector. Brilliantly creepy and compelling.
Ed Wood
Senior Editor for men's commercial fiction – Sphere
A lot of people ask what men's commercial fiction is: in short, it's anything mass market that appeals to a male audience. Simple as that.
To me, men's commercial fiction should be bold and thrilling, with the ability to cross boundaries. It can also take many forms, from tales of guns and guts to witty stories of modern male life.
For me, concept is really important. I see a lot of books with very similar ideas, so when an original high-concept thriller or male-centred suspense novel with a fantastic twist appears, that gets me excited. Genre books that bring a fresh narrative voice or an imaginative spin are core to what I'm looking for, whether they are historical adventure, tough-guy thrillers or mainstream books with an SF, fantasy or horror twist (who wouldn't want to find the next Neil Gaiman?). And there should be heart and wit too: so few books address what it means to be a boy growing into a man, or manage to marry this to a strong hook. Finally, I am a sucker for anything that feels cinematic, with a brisk pace and ambition.
Rukhsana Yasmin
Commissioning editor - The Westbourne Press and Telegram
Goosebumps. That's how I know that this manuscript I am reading must be shared, read and enjoyed by others. All the books I have published to date have given me goosebumps. Passion goes a long way in publishing.
I am lucky to have a broad brief: Non-fiction for The Westbourne Press; literary fiction for Telegram. All of us editors acquiring and commissioning are looking for that clichéd, 'gem', amongst the rubble and I am no different. I started acquiring three years ago, first at Profile/Serpent's Tail and now at The Westbourne Press and Telegram – both imprints of Saqi Books. We have quite an international outlook here so books of interest are: current affairs, geopolitics, history, essays, poetry, art and popular science – although I haven't yet acquired one (not for want of trying). My background is physics and I am keen to get my hands on a science book that truly takes my breath away, like Michael Brooks 13 Things That Don't Make Sense, the soon to be published Eugenia Cheng's Cakes, Custard and Category Theory and Things to Make and Do in the Fourth Dimension by Matt Parker.
Non-fiction books I have published include: London's Overthrow by China Miéville, Zealot by Reza Aslan, and Invisible by Hsiao-hung Pai (made into a Channel Four documentary, Sex: My British Job). For me, non-fiction has to have a distinct voice, be clear, compelling, intelligent and never be overwritten or dry. The narrative is just as important here as it is in fiction.
My fiction taste is varied and ranges from literary thrillers, delectable translations, quirky and off-beat novellas and generally speaking, books that echo for weeks and months after you have finished reading them. Vauxhall by Gabriel Gbadamosi gave me goosebumps, Office Girl by the very cool Joe Meno made me smile throughout and I'm still smiling when I think of it. No Sex in the City by Randa Abdel-Fattah was a new twist on an old genre – Muslim chick-lit that made me howl with laughter. Fiction has to convincingly take me somewhere else, the writing has to jump off the page and consume me.
Parisa Ebrahimi
Editor, Chatto & Windus
2014 showcases some strong fiction from Chatto novelists Laura Beatty, Neel Mukherjee and Sadie Jones, but also impressive new talent such as Anna Whitwham's Boxer Handsome: a bold, ballsy debut about boxing. I would like to see more British fiction debuts that are a bit wayward and test the threshold of what a Chatto book should feel like. I'm interested in the unusual and exceptional: in subject matter and style. I'm not averse to the provocative either.
And lastly, if there are any young Anglo-Iranian novelists out there who are not writing about the Revolution or Iran's 'jasmine-scented' past – I want to hear from you.
Donna Hillyer
Editorial Director: Harlequin (UK) Ltd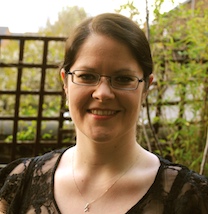 My role as Editorial Director of Harlequin UK is a very varied one, as I work across all imprints and series, most notably: Mira (commercial fiction: e.g. women's, crime and thriller, historical); Mira Ink (Young Adult and New Adult); M&B Single Title (think longer-length commercial 'romantic fiction'); Carina (digital-first) and the various series of Mills & Book category romance.
Alongside overseeing the imprints, I am also acquiring, and am looking for originality and a clear hook to the story (being able to sum it up and pitch it in a couple of sentences is key) – gripping stories that make you want to tell others about them (good writing and well-told story are givens!). I love it when I read something and think, what a great idea – I can't believe that's not been done before!
I'm particularly looking for home-grown talent in the areas of women's fiction (e.g. issue-led fiction), romantic fiction (the hook is key), and crime and thriller (open to all kinds) – voices with the potential to become the brand-name authors of the future. Examples of books I acquired in 2013, my first year at Harlequin, include Since You've Been Gone by Anouska Knight (a warm emotional read, about a young widow learning to love again), How to Lose Weight and Alienate People by Ollie Quain (a hilarious and bitingly witty novel based on our obsession with image), and 3 whodunnits by Robert Thorogood, the writer and creator of the hit BBC crime series, 'Death in Paradise', which are set in the same world and around the same characters.