How We Work Together (part 1)
29 Jun 2014
Every relationship between an author and agent is different depending on the needs of the author and type of book. Here forty agency authors describe the relationship they have with Andrew Lownie and the agency.
Lynne Barrett-Lee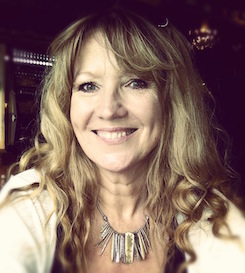 Those that know me well will also know that I am not much of a sports fan; I'm been known to ask which football team is wearing which 'outfit', which will probably tell you all you need to know on that subject. But there is no denying that sportspeople do give great quote. So while it's self-evident that 'talent wins games, but teamwork and intelligence wins championships' I make no apology for quoting basketball legend Michael Jordan in pointing it out again.
It's easy, as a writer, to feel you're the proverbial lone wolf. (And, by extension, as ghostwriters, perhaps ones that howl at the moon, too). We blather on about being outsiders often enough, don't we? We're also frequently found whining about the solitary nature of our calling, and are often to be found milking the whole 'I suffer for my art!' line for everything it's worth. (And, yes, that screamer is definitely staying put.)
The truth is, however, that once we make the key leap from being unpublished to published, we need to become team players almost by default. Though the world always loves a good came-out-of-nowhere-to-dash-off-a-bestseller story, experience has shown me it's a long game and a considered one. That it's almost always a combination of the factors mentioned above that makes for a sustainable career.
Which, for me, equals having both a brilliant, perceptive agent and, by extension (because a brilliant agent opens those all-important doors) finding oneself in the company of great editors. Those crucial elements - not forgetting the whole publishing team behind them - that will translate the talent bit into sufficient commercial success that you can keep doing the thing you love doing best.
In my case – and I am a ghostwriter these days, for the most part – that sense of teamwork is integral to my working life. In the first place, Andrew does the stuff that, being a flibberty-jibberty author-woman, I neither want, nor are able, to do myself. And I'm not just talking about finding his way round a twenty page publishing contract either.
Everyone knows that a good agent takes care of business, allowing us delicate flowers to avoid the stress of trying to quantify our worth, but in the six years Andrew has represented both me and some twenty three books, and counting, his input has been so much more diverse than that. He is a fresh pair of eyes, a mine of market information, a champion of our right to have reasonable expectations and a mover and shaker par excellence.
And though I'm not sure this constitutes 'best practice' for either of our circadian rhythms, he almost always responds to emails as soon as they're sent, whatever-o'clock it might happen to be, seven days out of seven, and however much rambling, self-absorbed sturm and drang they might contain. Is there any greater quality an author would want in an agent? I doubt it.
Nicholas Best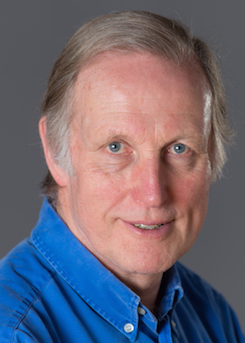 Only bad authors are completely certain of their talent. Good ones know that they misfire occasionally, especially if they're trying something different. The first of many publishing obstacles is to get your new idea or manuscript past Andrew. If you can do that, you can be reasonably sure that he will manage to sell it somewhere in the end.
The next task is to draft a business proposal in sales and marketing language. It's the bit I hate the most. My first publisher was a wonderful old boy who had published George Orwell in his youth. He had no time for sales and marketing proposals. He acted on instinct and hunch. I have never had a better publisher.
Nowadays, unfortunately, corporate executives need to cover their backs. If a book flops, it has to be everyone's fault, not just theirs. That means a business proposal carefully crafted under Andrew's guidance, something that the suits can circulate and discuss at acquisition meetings before arriving at a committee decision. Hunch and instinct no longer count for much, which is why there have been no George Orwells recently.
If the corporates go for it, you need Andrew to negotiate the terms, unless you know what percentage to ask for in a back-end split. All too often, they won't go for it because they can't see enough profit to cover their overheads. In that case, you can go round them now and publish on Amazon instead. A greatly reduced price online means that you can shift a lot more 'demand-weighted units' (Amazon-speak for books) at a much higher royalty.
I have recently reissued several of my out-of-print books on Amazon with Andrew's help. I have been in the Amazon Top 100 for both fiction and non-fiction. My novella Point Lenana, too short to be published conventionally, was Kindle Singles' No 1 fiction promotion at the end of May. None of that would have happened if I had been trying to do it without an agent.
Nessa Carey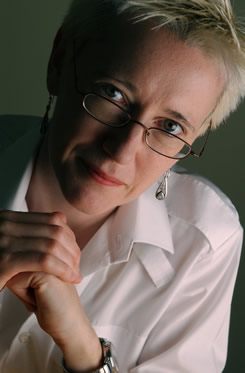 Picture the scene. You already have a demanding full-time job and for some reason decide it would be a great idea to write a book as well. That's the situation I created for myself, in one of those examples of being too delightfully ignorant of what I was taking on to understand how insane it was.
I just wanted to write a book on a subject about which I felt passionately, and which I felt hadn't been covered by anyone else. I had no experience of "proper" publishing at all. My nearest brush in the past had been scientific papers, and the occasional seventy word paragraph for a wildlife magazine. Hardly an adequate preparation.
Having looked at a few agents' websites I thought that Andrew's looked the friendliest (and if I am honest, he also needed the fewest chapters in the first round) so I followed the instructions carefully and sent off my submission. I was delighted when he accepted me, and didn't realise how fortunate I was to get an agent so quickly. I blithely assumed this must be how it always works. Where ignorance is bliss……..
I realised quickly how lucky I was to have this agent though. He led me very patiently through various re-writes in response to his readers' comments and once we'd agreed on a final version Andrew lined up interviews with various publishers. I was delighted with the final deal. The publisher was just right for me. They were a small company, specialising in non-fiction, and able to give me a lot of help in really polishing the book. A US deal followed quickly.
I love that I don't have to get involved in anything contractual, or financial negotiations. It's all handled for me, so I just receive the offers and say yes or no. The same is true with publicity opportunities that are sent my way. Even the emails that remind me I haven't done something are gentle enough that I am not paralysed with guilt on receiving them.
Three years on and again I decided it would be a great idea to write a book despite working full-time. Far fewer re-writes confirmed for me that my original decision of working with people who could help a first-time writer learn to do things well had really paid off.
Deborah Crewe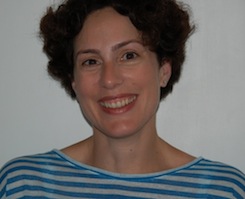 What is it like having an agent?
Well, first of all it's extremely glamorous. It's worth having an agent just to be able to casually drop him into conversation. For example:
'How do you find work?' 'Well, sometimes my agent finds work for me.' 'Wow, you have an agent!'
Second, it allows me to quote endlessly (to myself, under my breath) the funniest film ever, Tootsie.
George Fields: Where do you come off sending me your roommate's play for you to star in? I'm your agent, not your mother! I'm not supposed to find plays for you to star in - I'm supposed to field offers! And that's what I do! Michael Dorsey: 'Field offers?' Who told you that, the Agent Fairy? That was a significant piece of work - I could've been terrific in that part. George Fields: Michael, nobody's gonna do that play. Michael Dorsey: Why? George Fields: Because it's a downer, that's why. Because nobody wants to produce a play about a couple that moved back to Love Canal. Michael Dorsey: But that actually happened! George Fields: WHO GIVES A SHIT? Nobody wants to pay twenty dollars to watch people living next to chemical waste! They can see that in New Jersey!
I've never yet known Andrew to shout 'WHO GIVES A SHIT'. But he will tell me straight up when I bring him an idea that is like watching people living next to chemical waste. I hugely value this honesty. Like pulling off a plaster fast, it hurts a little, but it saves a lot of time.
Third, having an agent opens doors. Andrew is a brand. And his brand values, I think, are hard work, strong relationships, and quality writing. That means he makes me revise and re-revise my proposal until it is as good as it can be. It means he knows which editors are going to love my proposal. It means those editors tend to take the time to read it, because it comes from Andrew. Yes, Andrew handles the negotiations and the contract and the money, and that is fantastic because it would be fiddly and a bit awkward to do it myself. But that, for me, is the least of it.
What is it like having an agent? It is like having my own personal coach, clairvoyant, fixer, gamer, cheerleader. It's like having a trusty guide through a strange and daunting landscape.
Roger Crowley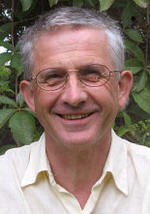 I have worked with Andrew for over ten years and four history books. Over this period the relationship has evolved in line with my writing career. At the outset, Andrew read my proposal, had his judgement checked with an experienced outside reader and took it on. This involved pitching it to a range of UK and US publishers, taking me on a series of meetings with interested publishers and conducting effective auctions.
Since then I have worked with the same UK publisher (though two different US ones) and the manuscript discussion tends to be direct with the relevant editor. Andrew pitches each new proposal to the publishers and works to improve the deals. He tries to dissuade me from ideas for books which he feels are unlikely to be sufficiently commercial or ones that deviate from the area of history in which I have built some reputation. His overall strategy has been to encourage me to develop a coherent profile (brand?) as a writer of history, though I'm not always inclined to listen. He purses his lips at the mention of writing a novel…
Andrew also works hard with sub-agents to squeeze every last opportunity for the books out of the translation market. It's a good to see a little more money coming in from Korea or Brazil several years after the book was first published. He handles potential film and TV rights (we live in hope), suggests speaking engagements, passes on contacts and opportunities that are filtered through him and arranges occasional shared meetings with the UK publisher. From time to time I also like to have a face to face catch-up with him specifically to talk about the history and book market generally and potential future writing strategies.
Helen Croydon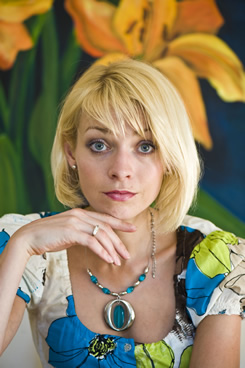 The experience of being a first-time-author with no agent and a second-time-author with an agent were very different.
During the publication process of my first book Sugar Daddy Diaries, with no agent behind me, I and was bumbling around blind in an industry I knew nothing about. Is it ok to object to the front cover if I don't like it? Should I just accept editorial changes or does the editor have time and resources to discuss them with me in detail? Is it ok to call my publisher yet again with a question about publicity? The second time around, with the publication of Screw The Fairytale, Andrew was behind the deal and I had a central point of contact to direct questions to.
Then there's all the deal making, negotiating and spotting new opportunities, which authors usually shy away from! Andrew has been sending the manuscript to foreign agencies, chasing TV deals, flagging up speaking opportunities at literary festivals and even suggesting ghost writing projects. Of course it's then down to the author to act on it, but without an agent to give an initial heads-up, many avenues of opportunity in the literary world end up being missed.
Plus, there's an extra person to tweet about and recommend my books and to give a warm speech introduction at my latest book launch.
Patrick Dillon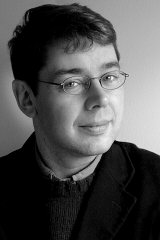 My writing career has been unusually varied, ranging from serious history for adults, through children's writing to fiction. Andrew hasn't only been able to able to achieve excellent deals for all these books. He's offered brilliant advice in choosing and shaping proposals. The starting point is clarity about what a book's trying to achieve, whatever its genre. Andrew is invaluable in those early conversations. Who's the book for? What's distinctive about it? He brings clear thinking to the discussion, along with marketing nous and unrivalled knowledge of the trade. There's no point expending time on an idea that's unlikely to take off.
The same clear thinking helps shape the proposal. Publishers receive dozens of pitches, and it's essential that what we make it clear what the book's about, where the market is, and why people will want to read it. Andrew achieves his extraordinary hit-rate because he makes sure every proposal does the idea justice. If that means covering every base, it's worth it.
Choosing where to send the proposal is very much one for Andrew. Success depends on his contacts, and his knowledge of each commissioning editor's interest. When editors start to bite, it's the agency that negotiates, and turns initial interest into firm offer and contract. It cuts in again when the book's done. Publishers can't always offer the marketing support a writer needs. Andrew has been brilliant in suggesting publicists and helping with contacts.
So Andrew is really part of a book's life from start to finish. Long-term relationships between authors and publishing houses seem to belong to the past. For me, that continuity comes from the agency instead. Wherever my interest has shifted, Andrew has been ceaselessly encouraging. When an idea is being conceived, or a proposal shaped, in selling books and making deals, in helping when the process falters, and then giving my books the best chance in a highly competitive market – his support has been essential
Jane Dismore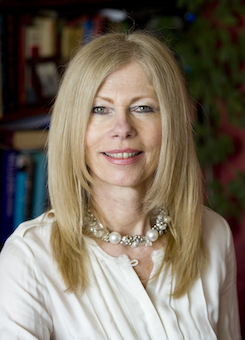 I'm the 'new girl on the block' as far as being signed up by an agent is concerned. These days, when it seems everyone in the world has discovered that best-selling book inside them, many publishers won't look at an author who has approached them direct, preferring to have the filtering process done for them. Those publishers who do accept a direct approach sometimes appear to think that an author has nothing better to do than spend the next aeon waiting for a reply, at the same time discouraging multiple submissions. It can be deeply depressing.
Enter the agent. Even then, the process is not for the faint-hearted or self-delusional. But with someone like Andrew, at least you won't have to wait very long for a response. He replies to emails with impressive speed. He knows the market. He will tell it as he sees it, make suggestions on your submission if it needs it, and fight for better terms than the publisher seems prepared to offer. My next book is due out in September 2014, and I know he'll be there to negotiate serial rights and do all the magic tricks to ensure I get the best deal.
Jeremy Dronfield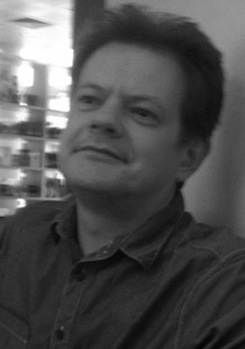 I'm a ghostwriter, biographer and book-doctor. It sometimes happens that the author of a biography, a history, or any other kind of non-fiction, having done the research and sketched out the book, struggles to bring out the qualities that would make it commercially viable. With a biography, for example, there may be a failure to capture the narrative drama of the subject's life or the complexities of their character in a way that will captivate publishers and readers.
If Andrew believes that there is potential for a commercial book, but it's just not coming through, no matter how many revisions the author does, he brings me in. If all parties agree, and if I believe passionately in the book, I come on board.
Sometimes it's just the writing that's lacking. In that case my job is simply to ghost or doctor it for finesse and readability. But more often the project evolves into full co-authorship; I go deep into the primary material, helping with the direction of the story and the analysis of the subject, and pursuing fresh lines of research. This is when the job is most satisfying – when I bring together my dual backgrounds in fiction and academic research. With me involved, a book gets the imaginative, vivid writing you'd expect from fiction, combined with the rigour of scholarship.
My recent books include the story of Robert Trimble, a WW2 pilot who undertook a secret mission to rescue POWs on the Eastern Front; a biography of Moura Budberg, the Russian spy who fell in love with a British agent during the Revolution and was haunted for the rest of her life by the shattering betrayal she suffered; the life of Peter Watson, millionaire art patron and doyen of the gay scene of pre-war Paris, who was murdered in his bath by his jealous lover; and the incredibly moving life of James Barry, a Victorian surgeon who was revealed after death to have been a woman, forced to disguise herself in order to pursue a career in medicine.
I always develop a close bond with my co-authors, but Andrew remains a crucial presence throughout, from inception to placing with a publisher, right up to delivery and beyond, as linchpin between me, my co-author(s) and publisher.
Piu Eatwell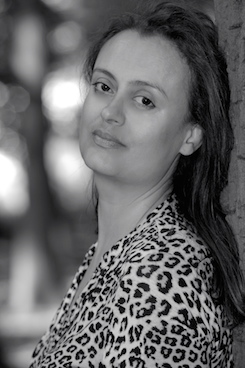 I discovered Andrew completely by chance. Knowing nobody in the publishing industry and with the vaguest idea for a book, I simply emailed the list of agents in the 'Writers' and Artists' Handbook', working through it alphabetically until I got bored at the letter 'm.' Thank goodness I didn't give up at the letter 'k'! Otherwise, the course of history….at least, my small personal corner of history….would have been irrevocably, and no doubt depressingly, different.
As it was, I was thrilled when an email bounced back almost immediately from Andrew, responding to my book idea with enthusiasm and a raft of helpful suggestions. The reply was so quick that – coupled with the fact of it being a late hour on a Saturday – I felt sure this must be a new agent, desperate for work. I was absolutely stunned on checking Andrew's credentials, to find that he is in fact the leading agent for non-fiction. Over the subsequent years, I have come to expect – but never fail to appreciate – this phenomenal rapidity in response.
I am now two books down the line from that initial book, and find that my professional relationship with Andrew has developed apace. Of course, he ticks all the boxes that a top literary agent should: he checks all contracts with minute attention to detail, and immediately highlights any areas of concern in the small print; he chases unpaid bills; he reviews all book proposals and makes incisive comments, before they are sent out.
However, Andrew is much more than all of this. He is my first sounding board for any new book idea. Whatever the subject, he is bound to have read every single competing book in the field, know if anything else like it will be coming out in the future, and – on at least two occasions so far – has even acted as agent for the author who wrote the previous leading work on the subject. He also has an unfailing nose for the latest 'new thing' in any given genre, an instinctive feel for the market and for what publishers are looking for. If Andrew predicts that, say, murders with a European wartime backdrop are the next 'big thing' in historical true crime, then he will invariably be correct. Most of all, you know that if Andrew believes in your book, he will fight to the death to make it a success in the market. Which means that you, the writer, can make yourself a cup of tea, switch off the mobile phone, and do what you always wanted to do…..write books.
Duncan Falconer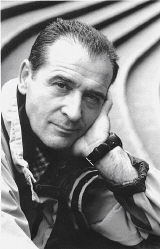 I have written one auto-biography and nine novels. When I first decided to write a book it was without knowledge of any single part of the process. In Andrew, this was all resolved. He guided and supported me through each and every step. I was not a book businessman, nor did I particularly want to be. I had no interest in the process that followed the actual piecing together of words. It was a whole new world with so much mystery attached. Andrew secured me the publisher and the price for my work. He managed my expectations and helped me realise my value. He kept me informed of any opportunities related to my writing, including such things as a lecture tour on a cruise ship or appearing at appropriate book fairs.
My books have been published internationally thanks to his efforts and he continues to offer moral support and guidance on all things related to the promotion and exposure of my work. He also played a significant role in the selling of the film rights to my books. As a result, I've dropped off the book writing for a few years while I write movies, and Andrew is still there for me, keeping me informed, encouraging me, and letting me know just how wide the door remains open for when I'm ready to get back to books. To misquote the proverbial cliche, in the world of books, 'I wouldn't go anywhere without him'.
Eleanor Fitzsimons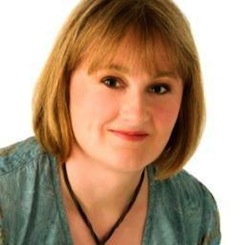 It's said that we live our lives in seven-year cycles. The physiological basis for this is the seven-year process by which we regenerate almost every cell in our bodies, becoming new in the process. A widely held belief that we also undergo fundamental spiritual and emotional changes at this interval grants us licence to shrug off our past and set out in a new direction.
I have a habit of reinventing myself. Having worked in the corporate world for many years, I veered away to write features and opinion pieces for newspapers and magazines. A passion for history sent me back to university. I had this notion to write a book about some of the women who have been overlooked. My involvement with Andrew turned this notion into a publishing deal.
I honestly didn't know where to start but I had the good sense to send Andrew an unformed outline and a sample of my work. He responded that same day with vital words of encouragement and a template that transformed my notion into a commercially viable proposition. The feedback from him and from his readers was invaluable: professional, forthright and constructive. I felt reassured that anything sent to a publisher with my name on it would be scrutinized first. Andrew knows exactly what publishers want because he asks them.
Andrew responds promptly to every email I send, even the daft, angst-ridden ones. He encouraged me to enter for prestigious prizes, one of which I won. He opened doors that would have remained firmly locked had I knocked timidly on them. He secured a deal for me, scrutinized the contract, negotiated changes in my favour, and had the advance in my account in time for me to pay my spiraling research bill. I simply couldn't do this without him.
Bobby Friedman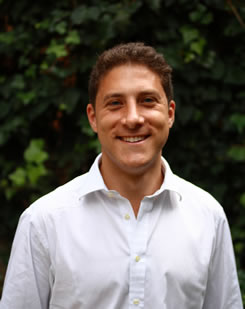 Andrew has an important role in almost all aspects of the writing process, from start to finish. For every idea I have that gets off the ground, there will have been countless others that have been forced to face up to the harsh scrutiny of Andrew's opinion. With the benefit of Andrew's eye for what works and what doesn't, the bad ones get cast aside. Meanwhile, Andrew helps to come up with his own suggestions and works with me to improve promising proposals. This includes arranging meetings with editors to brainstorm particular ideas, often over a glass of wine.
I always leave the mechanics of negotiating a deal to Andrew. The fantastic thing is that I know Andrew will get a proposal to the right people for consideration. Often, I am amazed at how he manages to get a vital change into the contract, or persuades the publisher to go just that little bit higher.
When it comes to writing the book, Andrew is my first port of call for comments on the initial draft, providing a useful sounding board before I send the manuscript to the publishers. He is on hand to advise on all the issues that crop up, from negotiating a serial to any points of disagreement with the publisher.
When I give my advice to potential authors, one question that often follows is whether it's worth giving up a proportion of your income to an agent, when he or she doesn't have to sit down and slog at getting the words out onto the page. In my experience, an agent is cheap at the price: simply, I couldn't do it without Andrew's help and guidance.
Adrian Gilbert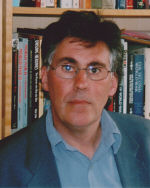 For all but the biggest names an agent is essential in gaining the attention of the publishing world. Overwhelmed by a torrent of manuscripts from would-be authors, publishing editors have turned to agents to act as quality-control gatekeepers. Increasingly, editors will only accept submissions from agents, so that acquiring an agent is often the first step in getting your book published.
My own agent, Andrew Lownie, has certainly acted as a key to opening publishing doors, but he – like other agents – performs many more functions to help the beleaguered author. Being a writer is a lonely business, and simply knowing that someone else is batting for you can be a great consolation. A good agent will know far more about the publishing process than an author, and he or she can guide the author through the jungle of book contracts as well as suggesting further book ideas and any number of other revenue-developing ideas. Put simply: to get ahead, get an agent.
Cathy Glass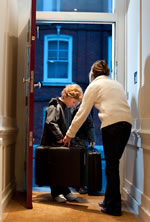 As a reasonably well known author I receive many emails from new authors, seeking advice on having their first book published. One question that frequently comes up is do they need a literary agent? I reply without hesitation that they do, and a good one. I then go on to explain: that while some publishers accept submissions direct from the author, most mainstream publishers do not. That the agent will know which publishers are most likely to be interested in their type of work, saving the author a lot of time and frustration from countless rejections. I explain that the agent will also negotiate the best possible contract for the author, at home and overseas, and then ensure royalties are paid on time, as well as optioning film rights. That they make suggestions for marketing and publicising the books as well as keeping an eye on distribution. A good agent will also give the author valuable feedback on their work, and keep them up to date with developments in the publishing world, leaving the author free to do what they do best – write.
Andrew and I have been working together for nearly ten years, he was my first agent, and I can say that I wouldn't have enjoyed the success I have without him.
Ian Graham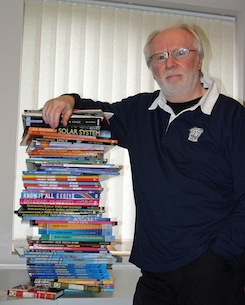 When I was a magazine journalist in London a lifetime ago, I remember someone who held a senior position in the publishing company I worked for telling me he assumed that I wanted his job. He was visibly shocked when I told him I didn't. It was seen as a criminal lack of ambition. But I didn't aspire to be a manager, dividing my time between budgets, meetings and business lunches. I wanted to write and that was all. I wanted to write in the same way that someone might want to breathe.
The desire to write is a simple itch to scratch, because anyone can write. However, writing with the expectation of being published is an entirely different challenge. The business aspects of writing and publishing require a set of skills and knowledge that many writers don't possess, or don't care to possess. Creating 'the product' is just one part of the process. The product has to be commercially attractive, and writers often need advice on that. To sell it, publishers have to be approached by someone whose judgement they trust. Then there are contracts to be negotiated and percentages to be haggled over. There may be extraordinary people out there whose abilities stretch all the way from the solitude of the writing room to courting publishers and dealing with the small print on contracts, but I'm not one of them.
Literary agents free writers from the parts of the publishing business that get in the way of writing. My agent, Andrew Lownie, has given me invaluable advice on producing book proposals and making my books more commercial. He presents and promotes my work to publishers and deals with contracts. And every morning I say a little prayer that he will look both ways before he crosses the road!