Barnes Carr Biography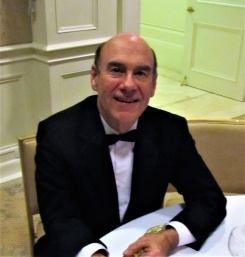 Barnes Carr is a graduate of Tulane University with majors in American and British literature. He has lived in New Orleans most of his life and now resides in Houston. He is a former reporter and editor for daily newspapers and wire services in Mississippi, Memphis, Boston, Montréal, New York, New Orleans, and Washington, D.C. and was executive producer for WRNO Worldwide, a commercial short-wave service providing New Orleans jazz and R&B to the USSR in the twilight years of Soviet rule.
His Operation Whisper: The Capture of Soviet Spies Morris and Lona Cohen, was published in 2016 by ForeEdge, a trade imprint of the University Press of New England.