Ben Wright Biography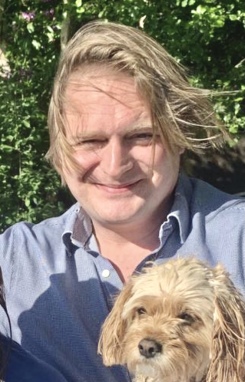 Ben Wright was born in Southampton, England. His childhood was divided between Southampton, Manhattan, Toronto, and a boarding school in Hampshire. He was educated at the University of Edinburgh where he specialised in medieval travelers to Central Asia and was awarded the Grierson Verse Prize. A recording contract during his finals led to life in music with several records and tours for various bands, including his own, in the UK and abroad. He has shopped songs in L.A. and Nashville whilst the greatest stretch of his career was spent as a television composer for BBC Childrens', BBC Natural World, National Geographic, and the United Nations.
Restlessly creative, Wright also continued historical research as an independent scholar at the British Library and National Archives in London. In 2015, he wanted to create a set of historical novels, building upon his love of Central Asia. Wright dedicated the next several years to the history of British intelligence in the region, 1900-1945, following the careers of several officers whose careers began there and then roamed all over the world. Centurion of the Inner Circle is the first of several books planned by Wright that examine: the relationship between German elites and post-Revolutionary Russia; the struggle for mastery of Caucasian oil; the long range geo-strategic aims of Weimar and Nazi Germany; and the efforts of British intelligence to make sense of it all.
How I Found the Agency
In 2020 I had sketched out a ten novel series called The Guns of Eden and was midway through the first draft of book one. I was also impatiently aware that I had gathered together several history projects. One in particular kept banging at the door every time I sat down to write. I wondered which agent to approach and decided to contact Andrew Lownie on the back of my admiration for Sean McMeekin's work. I wrote to Andrew, explained my predicament and added that I had just the germ of an idea – but would he like to hear it? To my astonishment, Andrew came back straight away and over the next few months was incredibly supportive, helping me to shape a book proposal. One year later, the history book can stop banging on the door: fiction's gone downstairs to make us both a cup of tea.