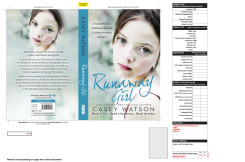 Around 3,000 children arrive in the UK alone every year seeking asylum, and unfortunately an estimated 5000 young people – almost all of them girls – have been trafficked here since the late 90s. Our government then struggles to navigate 'complex and adult systems' (i.e. those designed for adults, as no-one imagined children would migrate alone) to get them the support they need. They are sometimes known as Hidden Children.
Casey and Mike are used to having children who are in care delivered to them; from abusive homes, from children's homes, and on occasion from other foster homes, but Adrianna, who John Fulshaw is keen to find a home for, has simply fetched up at a social service building over 100 miles away, saying she has nowhere else to go.
Aged 14, and a Polish immigrant, Adrianna has nothing to call her own, and is also apparently in great distress. 'She says she has no parents and nowhere to go back to,' John tells Casey, 'but to be honest, we've seen this before. Parents sending their kids over when they can't support them, with little more than a note with their name and age on it.'
The Watsons are between placements, so are certainly free to take her in, and as this will only be a brief one, till a long-term course of action is decided upon, see no reason why they shouldn't take care of her. After all, it will simply be a case of giving her a bit of TLC for a couple of weeks, won't it?
Apparently not, because things are not as straightforward as they might seem. When Adrianna arrives, she really does have nothing. No clothes, bar the filthy ones she stands up in, and no belongings, not even a toothbrush. She is dirty and unkempt and looks tired and afraid. She is also, they realise, quite ill; she has a temperature, can't keep her food down, and only wants to sleep. But when Casey calls out the doctor, she's shocked at Adrianna's response, which is extreme – she seems terrified of him, and won't let him examine her in anyway, physically attacking him and screaming at him to get out in broken English. She refuses to be placated or reassured and eventually the doctor leaves, telling Casey to let her sleep, suggesting it might possibly just be the trauma.
But Casey can't let it go. Her fostering antennae are really starting to twitch now. She feels sure there's something major she must be missing. Has Adrianna escaped from an abusive family? Has something terrible happened to her on her way over? Has she perhaps been the victim of rape? Determined to get the bottom of it, Casey resolves to break down the barriers – of both language, and Adrianna's fear and mistrust of everyone. But it's Lauren, Kieron's partner and mum to Casey's fourth grandchild, who seems to who seems to connect with Adrianna most. It's also Lauren who gets to the bottom of the mystery, when, while helping out at Lauren's dance class, Adrianna's suddenly taken ill again.
'I hope you're sitting down, Casey,' Lauren says, calling from the hospital, with astonishing news. 'And trust me, if not, you'll probably need to…'