Dan Smith Biography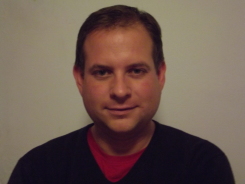 Daniel Smith was born in London in 1976 and studied English and History at Cardiff University. He began a career in publishing shortly after graduating, which included a stint working in Kolkata, India. He has been a contributor to The Statesman's Yearbook, a geo-political guide to the world published annually since 1854, for twenty years.
He wrote his first book, The Sherlock Holmes Companion: An Elementary Guide, in 2009 and has subsequently written over 30 non-fiction titles, for both adults and children. He is the author of the best-selling How to Think Like… biographical series for Michael O'Mara, which has been translated into some 20 languages.
In 2010 he wrote The Spade as Mighty as the Sword, a history of the Second World War Dig for Victory campaign ('as much a preparation for the future as a hymn to the past'—John Carey). His most recent narrative non-fiction book is The Ardlamont Mystery: The Real-Life Story Behind the Creation of Sherlock Holmes ('Fascinating and expertly written'—Andrew Lycett).
A member of the Society of Authors and the Crime Writers' Association, he lives in East London with his wife and two children.