Helen Croydon Biography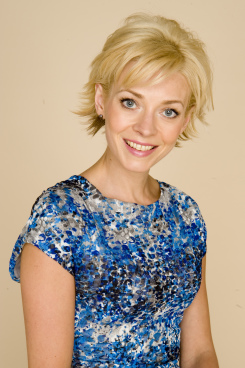 Helen Croydon is an author, journalist and broadcaster.

Her books include the dating memoir Sugar Daddy Diaries: When a Fantasy Became an Obsession and Screw the Fairytale: A Modern Guide to Sex and Love, which is a witty polemic asking whether full-time, committed relationships are still relevant.

As a journalist Helen has written for most national papers and various magazines, covering social trends, modern relationships, consumer investigations, health and fitness. She is a lively commentator regularly appearing on TV and radio for paper reviews or topical debates. She is also a freelance producer for ITV News.
How I Found the Agency
I went to a talk given by Andrew for The London Writers Club and was very impressed by his knowledgeable and entertaining insights into the mysterious publishing world. At that point I had just got my first book deal without an agent. However, I was finding that I was walking around blind in an industry that I knew nothing about. Not wanting to bombard my publisher with ridiculous 'first-time author' questions, I felt I had so many queries but no one whom I could seek advise from. I mentioned my book deal to Andrew at the end of his talk that evening and he seemed genuinely interested and enthusiastic about that and potential follow-on ideas. We met up several weeks later to talk in more detail. In one hour he answered everything I had been worrying about over the last four months. If only I had found an agent earlier to guide me through the daunting editing process, contract negotiations and publicity planning!