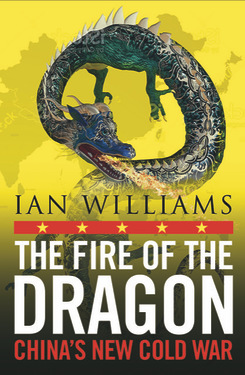 Western leaders say they do not want a cold war with China. It is a little too late for that. Beijing has abandoned paramount leader Deng Xiaoping's old mantra of 'Hide your strength, bide your time'. In Xi Jinping's world view, China's time has come. He is already waging a form of cold war on the West, driven by strident ethnic nationalism and underpinned by historic grievance, as China bids to become the dominant global power. China is richer and more deeply embedded in the global economy than was the Soviet Union, which gives Beijing multiple tools of coercion and influence never available to the USSR. The new global rivalry is more complex, broader, and dangerous. Yet liberal democracies have been in denial, believing they can separate security and human rights concerns from economic ties with Beijing, while also cooperating on issues of mutual interest, such as climate change and health. This is to misunderstand Xi's China, which is master of 'war by other means'.
The Chinese Communist Party (CCP) is also engaged in one of the largest military build-ups ever seen during peacetime. Communist Party aggression is at its most egregious in the Taiwan Strait, where Beijing's threats are becoming louder, its intimidation more intense, forcing liberal democracies to harden their support for the democratic self-governing island.
This thought-provoking and alarming book is the story of China's new cold war. Veteran China specialist and foreign correspondent Ian Williams examines its many fronts – from Taiwan and the South China Sea to the Indian frontier, the Arctic and cyberspace. He examines the Communist Party's multiple coercive tools - from investment, trade and market access, to misinformation and military intimidation. He argues that China's claim over Taiwan is dubious at best, and the island deserves support. Williams examines the worrying new alliance between historic rivals China and Russia, and argues that we must open our eyes to the reality of China's rise – Beijing's aggression is arguably the biggest threat to our security. While the new cold war does not have the rigid ideological fault lines of the last one, it is still about values – look no further than the repression in Xinjiang and the mass detention of 1.5 million Uighurs to see that. Williams argues that military confrontation is not inevitable – the Communist Party's global over-reach, its bullying and often crude and suffocating embrace, are provoking a global backlash. This in turn is opening up multiple smarter ways to confront and blunt its growing power – if liberal democracies have the self-confidence and wherewithal to use them.