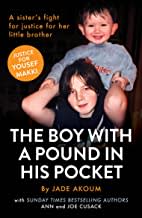 On 2 March 2019, Yousef Makki, 17, a scholarship pupil at the prestigious Manchester Grammar school, was stabbed in the heart by one of his friends on a quiet, leafy street in a wealthy Cheshire suburb, home to footballers and millionaire businessmen.
The two boys who were with him as he lay dying from a single knife wound were brought up in the affluent surrounding areas, and like Yousef had attended expensive public schools. But unlike them, Yousef grew up 7 miles and a world away, on an inner city council estate, and had won what his family hoped would be a life changing bursary to the grammar school.
The only people who know for certain what happened that night are three boys; one is dead, the second was accused of his murder and the third declined to give evidence in court.
Just 4 months after Yousef was killed, a jury found his friend not guilty of murder or manslaughter. The outcome has been widely questioned, raising issues of class, wealth, and privilege in the justice system.
When his sister, Jade, collected his blood-stained clothes and personal possessions, he had a single pound coin in his pocket. Here she tells her story of her fight for justice for the brother she adored.