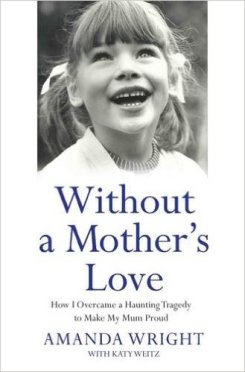 'It's so strange how your life can dramatically change from just one event. I now see my life divided into two - before the tragedy and after. Now, the present, will always be after. This is after.'
Amanda Wright was just four years old when she witnessed her mother's brutal murder. John Dickinson, a family friend, strangled her mother to death in front of her and then he tried to do the same to Amanda.
He laid their lifeless bodies out on their bed, set fire to it and left the house, hoping the fire would conceal the crime.
It was the milkman who saved Amanda's life, though it was too late for mum Sue.
Amanda spent weeks in hospital for painful skin graft operations on her burned legs before moving in with a father she hardly knew and a cold stepmother.
Haunted by flashbacks and nightmares, the little girl's life was a daily struggle.
But she found strength in her memories of her mother and fought to overcome her guilt and fear.
It was working with children that brought Amanda happiness and through her job in a crèche she finally began to heal the wounds of her own fractured childhood.
On her wedding day she held a bouquet of flowers spelling 'Mum' that she laid on the grave after the church service, her new husband Glen at her side.
Becoming a mother of two daughters made her life complete.
Without a Mother's Love

is a sad, strange yet beautiful story about a girl who lost everything but found the strength inside herself to make her mother proud.