Brad Johnson Biography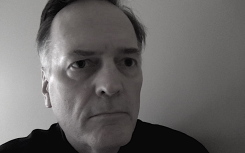 Brad Johnson is an award-winning writer, editor, producer and television news anchor. After graduating from university with a BA in Political Science, he spent 30 years as a journalist with CNN.
Between 1985 and 2015 his work earned a succession of awards from the Peabody Trust, recognizing excellence in the American radio and television industry.
In 2004, as he was putting together his second-by-second timeline of the Robert Kennedy Assassination, Brad uncovered the audio recording made by Stanislaw Pruszynski – the only one known to have captured the shooting. Brad had the recording analyzed by independent audio experts, all of whom found clear scientific evidence of two guns being fired in the pantry. Since then Brad has tracked down long-forgotten witnesses who provided disturbing accounts of both the shooting and official misconduct in its aftermath.