David Lewis Biography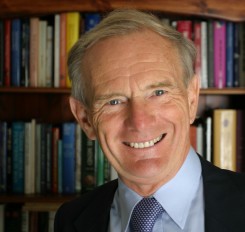 David Lewis started out studying medicine before abandoning his studies to become a Fleet Street based photojournalist. His work appeared in major UK, European and US publications and allowed him to travel the world.
After more than a decade he decided to hang up his cameras and return to the academic world. His intention was to study psychology and neuroscience in the hope of making sense of the mayhem and misery he had witnessed.
He was awarded a First Class Honours degree (BSc Hons) from what is now the University of Westminster followed by a doctorate from the University of Sussex. He lectured and conducted research there, in clinical psychology and psychopathology, for a while before setting up the independent research consultancy Mindlab International Ltd in the University's Science Park. The company, of which he is now Chairman, investigates the role of unconscious motivations in everyday decision making (www.themindlab.co.uk)
He is a Fellow of the Royal Society of Medicine and the International Stress Management Association as well as an Associate Fellow of the British Psychological Society. He is also an award-winning broadcaster and the author of more than twenty books on psychology for the general reader. His two most recent are Impulse: Why We Do What We Do Without Knowing Why We Do It (Random House 2014) and The Brain Sell: When Science Meets Shopping (Nicholas Brealey 2015).