Secret Agent: The True Story of the Special Operations Executive
In June 1940 Britain was driven from the continent by Hitler's conquering armies. As the British stared invasion in the face, a group of unconventional warriors planned a new form of warfare and the Special Operations Executive was born. With a brief from Winston Churchill 'to set Europe Ablaze', this top-secret agency was given the dangerous task of co-ordinating subversion and sabotage against the enemy by all means necessary- using disguise, deception, bribery, explosives, guerrilla warfare and even assassination. Drawn from the extensive and in-depth interviews conducted for the BBC-TV series, this book tells the story of the brave men and women who risked their lives to fight this secret war and reveals the covert world of SOE: how the operatives were recruited; the daring operations they carried out; the radio and coding systems that kept them in touch with London; and the James Bond gadgets designed to help them carry out their missions behind enemy lines.
Book Author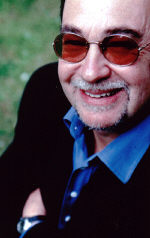 David Stafford is an historian and former diplomat who has written extensively on espionage, intelligence, Churchill, and the Second World War. The former Project Director at the Centre for The Study of the Two World Wars at the University of Edinburgh, he is now an Honorary Fellow of the University and an Adjunct Professor at the University of Victoria in British Columbia, where he and his wife now live. He has frequently acted as a TV and radio consultant, has written radio documentaries for the Canadian Broadcasting Corporation and the BBC, and his latest book, Ten Days to D-Day, formed ...
more about David Stafford...
Book Reviews
Sunday Telegraph
"Anyone connected with SOE will enjoy it, while for those seeking enlightenment the book will provide an excellent starting point.'"
Sunday Times
"Stafford gives us a superior example of the genre, writing with aplomb about the SOE's most daring operations.'"
Spectator
"It is as good an introduction to this thrilling and moving subject as we are likely to get."
The Lady
"A gripping record of the heroic acts that thwarted the Third Reich… a riveting book."
Eastern Daily Press
"David Stafford's stimulating study writen to accompany the excellent BBC series on which he served as consultant."
Time Out
"More than an accompaniment to the BBC2 series and it provides a wealth of reference material."
Southern Daily Echo
"A gripping account of the top secret agency that co-ordinated subversion and sabotage against Hitler's forces."