Marie Antoinette
Marie Antoinette came to France as a child-bride from Austria, France's traditional enemy, but the hatred she aroused seems out of proportion to her faults as an inexperienced girl presiding over the most splendid court in Europe. It was not the sansculottes who first accused her of every vice; the slanders originated among the nobility. Most persistent was that she said of the starving peasantry, 'let them eat cake1. Since the French Revolution she has been seen as foolish, immoral and devious, a meddler in politics manipulating her incompetent husband, Louis XVI. Yet Desmond Seward finds a different Marie Antoinette: a strong, devotedly maternal woman, forced to intrigue as best she could to save the monarchy for her son. This biography tells the gripping drama of Marie Antoinette's life, from the happy early years at the Petit Trianon to the terror of her imprisonment with her family, and the dignity with which she faced death.
Book Author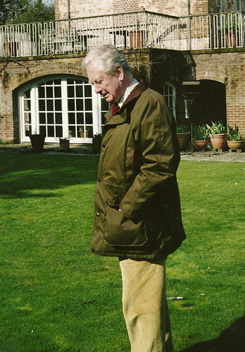 Desmond Seward was born in Paris and educated at Ampleforth and St Catharine's College, Cambridge. He is the author of many books including The Monks of War: The Military Religious Orders, The Hundred Years War, The Wars of the Roses, Eleanor of Aquitaine and Henry V as Warlord, Josephus, Masada and the Fall of Judaea (da Capo, US, April 2009), Wings over the Desert: in action with an RFC pilot in Palestine 1916-18 (Haynes Military, July 2009) and Old Puglia: A Portrait of South Eastern Italy (Haus August 2009). Forthcoming is The Last White Rose: the Spectre at the Tudor Court 1485-1547 (C...
more about Desmond Seward...
Book Reviews
Christopher Hibbert, Spectator
"a well written, understanding and sympathetic study ... the case for her defence has rarely been presented with such skill and conviction."
Sir Philip Magnus, The Daily Telegraph
"Mr Seward's history is sound, his narrative sparkles; and this vivid account of Marie Antoinette is recommended warmly."
Robert H. Newall, Bangor Daily News (USA)
"Seward goes far towards rectifying Marie Antoinette's bad press. Not only is the book strongly documented and not only are his opinions carefully considered, but he writes in a fluent, engaging style that is irrestible."
Levin Houston, The Free-Lance Start
"Hore than half of the book is devoted to the last three years of Marie Antoinette's life after the fall of the Bastille and is a real tour-de-force. The author is at his best, maintaining the excitement and keeping the many facets in place, yet never confusing the reader."