Savonarola: The Burning of the Vanities
In the 1490s Girolamo Savonarola, a visionary friar, dominated Renaissance Florence, terrifying them by his uncannily accurate prophecies. Best remembered for his 'burning of the vanities' - the destruction of 'profance art' in public bonfires - Savonarola has often been caricatured as a hell-fire fanatic. Yet Victorian England saw him as an Italian Martin Luther, while his career inspired George Eliot's novel Romola. Acclaimed author Desmond Seward casts new light on this controversial and contradictory figure.
Savonarola prophesied the French invasion of Italy with alarming precision, and foretold the death of tyrant Lorenzo de'Medici and Pope Innocent VIII. Yet there was more to him than prophecies of doom. He restored republican government to Florence and many of its citizens - including Michelangelo and Machiavelli - remained convinced that no better Italian government had ever existed.
Savonarola's undoing was his denunciation and attempted deposition of the Borgia Alexander VI, one of the most corrupt popes in history. Had he succeeded, the Reformation might have been avoided. But in the end Alexander turned the Florentines against Savonarola and destroyed him. They stormed his friary and, after a mockery of a trial, during which he was tortured by the strappado and condemned as a heretic, he was hanged and burned in chains.
In this wide-ranging biography Desmond Seward portrays Savonarola as a surprisingly human figure. Exploring Savonarola's early years in Ferrara, where he was born, Seward highlights the fact that an outsider had such an impact on Florence. He draws on Philippe de Commines's memoirs to analyse Savonarola's attitude towards the French invaders, examines Savonarola's eerie ability to see into the future, and looks at what really perished during the 'burning of the vanities'. Dramatic, colourful and compelling, The Burning of the Vanities brings to life an extraordinary man whose story is one of the great Renaissance tragedies.
Book Author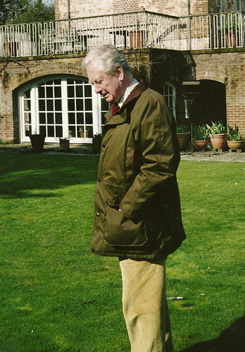 Desmond Seward was born in Paris and educated at Ampleforth and St Catharine's College, Cambridge. He is the author of many books including The Monks of War: The Military Religious Orders, The Hundred Years War, The Wars of the Roses, Eleanor of Aquitaine and Henry V as Warlord, Josephus, Masada and the Fall of Judaea (da Capo, US, April 2009), Wings over the Desert: in action with an RFC pilot in Palestine 1916-18 (Haynes Military, July 2009) and Old Puglia: A Portrait of South Eastern Italy (Haus August 2009). Forthcoming is The Last White Rose: the Spectre at the Tudor Court 1485-1547 (C...
more about Desmond Seward...
Book Reviews
Sunday Telegraph
"...Desmond Seward's magnificent biography...Seward has always written beautifully and this is his best book."
Times Literary Supplement
"Bringing a fresh pair of eyes to the subject, he understands the needs of the more general reader. He writes in a direct, even and accessible style."
Church Times
"When it comes to selling the film rights, it will be Seward … who deservedly wins. Dan Brown, eat your heart out. Seward, in a series of brief chapters …tells his story with a sure-footed briskness ."
Contemporary Review
" [A] superb biography."
Piers Paul Read, Sunday Times
"Desmond Seward's admirable new book … factual and straightforward."