Duncan Wade Biography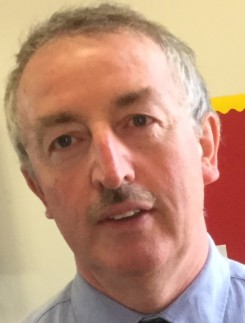 Duncan Wade was born in Halifax, West Yorkshire in 1964, but spent his early life in Northern Scotland. He worked in a Whisky Distillery, then as a Milkman, Computer Programmer and Store Detective. After graduating from the University of Stirling in 1986 he was for many years a Teacher in the East End of London.
His first book Ghosts of the Rhine was the result of hearing the horrific stories of his German Wife's grandfather Otto Scheufele who'd returned home from captivity as a prisoner of the U.S Army. Three years later he died as a result of the abuse he'd received. In 2007 Duncan Wade began his own investigation into the allegations made by Otto Scheufele uncovering the little-known and brutal fate of the German Wehrmacht after its surrender to the US Army. His extensive research, on what is known as the Rheinwiesenlager, resulted his uncovering a mass of new and damning evidence on what was excused as an accident of fate. He is acknowledged as one of the leading experts on the subject.
He now lives in York with his German wife and three children and is continuing to write on the Second World War researching other mass murders of the period that until now have been largely forgotten.