Kristofer Allerfeldt Biography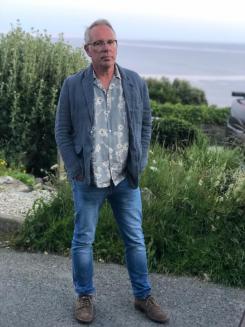 Kristofer Allerfeldt was born in the West Country of England to a Swedish father and a Cornish mother. Educated in Dorset, after a spell living in San Francisco he returned to his roots, farming sheep on the edge of the moors and bringing up two daughters. At the turn of the twenty-first century, two outbreaks of BSE and a Foot and Mouth pandemic seemed to spell the end of the traditional, family-run hill farming, forcing many Dartmoor farmers to seek another income. While continuing to farm, Kristofer went to Exeter University and earned his PhD in US History.
Drawing on his father's experiences and his own knowledge of the US, Kristofer focused his work on the American anti-immigrant movements mobilised to oppose the massive migrations of the 1900s. He has written articles – both popular and academic; delivered academic and public lectures in Europe, the UK and the US. He has also produced four academic books and taught on a variety of themes including anti-immigrant feeling, organised crime, post-emancipation slavery and hate groups in early twentieth-century America. The strand running through all of these is the KKK, which he has studied and taught for over twenty years.
He and his Irish wife live in a small fishing village in West Cornwall, now with no sheep and only one dog – Napoleon.