Jonathan Hainsworth Biography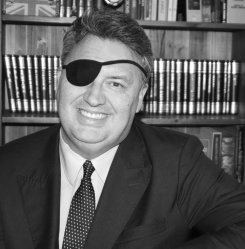 Educator and author Jonathan Julian Hainsworth is a high school History and English teacher with over thirty years experience. Australian born, Jonathan was raised in Adelaide and is a graduate of the University of Adelaide and the University of South Australia.
Jonathan's first book, an academic work was essentially an exploration of Scotland Yard Chief Sir Melville Macnaghten and his involvement in the "Jack the Ripper" case. This book received positive reviews and television, print and radio attention.
Jonathan has a passion for historical investigation and the testing of the conventional wisdom. This continues to inspire his ongoing writing alongside his partner and researcher Christine Ward-Agius.
Jonathan is a popular lecturer on historical topics and has spoken at many conferences and societies including the 2018, H. Division True Crime Club conference in London and the Australian and New Zealand Forensic Science Society.
How I Found the Agency
When researching our new book on "Jack the Ripper" we tried to find a publisher and/or an agent and had no luck with either.
A distinguished British writer and film-maker, to whom we wrote to for advice, was generous enough to introduce us to his agent – Mr. Andrew Lownie. His name was already known to us the author of "Stalin's Englishman", a persuasive revaluation of the Soviet spy, Guy Burgess.
In corresponding with Andrew we found him to be succinct and super-prompt, so that we knew exactly what to do and how to do it.
On meeting Andrew in London last October we found that, in person, he was prepared to give us the respect, the time and the space we needed to pitch to him our new book idea on "The Ripper".