Piu Eatwell Biography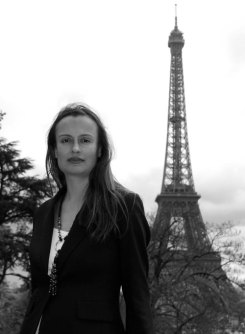 Piu Eatwell is best known for her books of historical true crime.
Piu was born in India of mixed British-Indian descent. She studied English at Oxford University, graduating 'summa cum laude' with a starred First Class degree, ranked 4th out of all students taking the final examination. As an undergraduate at Oxford, Piu won a scholarship and was awarded the Skeat-Whitfield Essay Prize for an essay on the work of the eighteenth century English writer, Laurence Sterne. She subsequently worked as a lawyer and television producer for the BBC and other TV companies.
Piu's book The Dead Duke, his Secret Wife, and the Missing Corpse, is a true-life historical mystery based on a famous Edwardian trial. The Dead Duke was shortlisted for the Goodreads Readers' Choice Awards.
Her book Black Dahlia, Red Rose examines a notorious murder that took place in Los Angeles in 1947. Black Dahlia, Red Rose was a Book of the Year in The Times and New York Times, shortlisted for the CWA Gold Dagger award, and optioned for a film.
Her books have been published in the UK and USA and translated into a number of languages including Chinese, Czech, Lithuanian, and Russian.
When not delving in history archives, Piu divides her time between London and Paris.
How I Found the Agency
I found the Andrew Lownie Agency entirely by chance (or rather, Andrew "found" me!). Having no contacts whatsoever in the publishing world, I emailed a short proposal to the agents listed in the Writers' and Artists' Handbook – getting as far as the alphabetical letter "M" before I decided to take a break. Of the three interested responses Andrew was the first, getting back to me in an amazing couple of hours. He was so quick I thought he must be a new agent looking for work - it was only later that I found out that he is in fact the top non-fiction agent! Having experienced the tardiness and arrogance of many in the publishing world, I consider myself extremely lucky to have found someone as efficient, enthusiastic, and proactive as Andrew, and as skillful in shaping a work in progress.