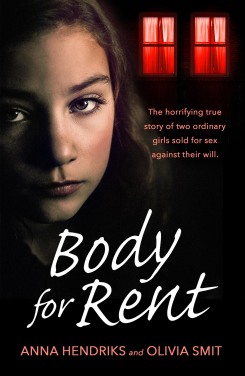 No child grows up hoping to become a prostitute. No little girl dreams of one day renting her body to dozens of men, day in day out, allowing them to penetrate her, careless of the damage they cause. And yet for thousands – tens of thousands - of women this is what happens.
Anna Hendriks and Olivia Smit were two of them; vulnerable young girls when they were groomed and forced at gunpoint into prostitution in the commercialised sex industry. They ended up behind the neon-lit glass windows of Amsterdam's Red Light District, each servicing an average of eight clients every day. They worked eight-hour shifts, six days a week, renting their bodies to literally thousands of men (and sometimes women).
They experienced the worst degradation human beings can inflict on one another, required to accommodate every extreme fetish harboured by the men who knocked on their windows. They contracted sexually transmitted infections, endured abortions and became reliant on alcohol to ease the pain of their existence.
The Red Light District is one of the world's favourite tourist attractions and – in theory – a place where women willingly – and safely - rent their bodies for sex, protected from traffickers and violent pimps. The reality – as Anna and Olivia discovered – is that corruption, organised crime, violence and drug dealing which underpins the neon-lit streets. They witnessed the plight other young girls and women, many of them trafficked into this so-called legal industry by violent gangs and kept compliant with threats or drugs while the police turned a blind eye.
And when – finally – they found the strength to try and free themselves they discovered the hardest truth of all: if falling – or being forced - into the sex trade is shockingly easy, escaping from prostitution is almost impossible. It took all the strength and resolve they possessed – and the enduring bonds of their childhood friendship – to pull themselves out of the world in which they had existed for so long. Finally in 2014, they were present in court when the man who had groomed them into prostitution, and who forced them to work behind the Red Light District windows, was prosecuted, convicted and sent to prison for six years.