What UK Fiction Editors Want 2013
12 Jan 2013
Twenty-three of the UK's leading fiction editors describe the kinds of books they are looking to commission in 2013…
Sarah Adams, Publishing Director, Transworld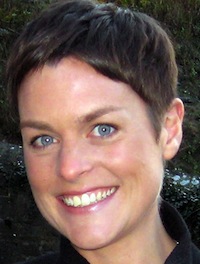 I publish fiction, mainly crime/thrillers, and I thrive on discovering new talent. My list ranges from 'up and comers' Belinda Bauer, S. J. Bolton & Wiley Cash, to brand names Mo Hayder and Tess Gerritsen. I am excited by genre-busting authors such as Kate Atkinson, Rosamund Lupton and S J Watson.
Forgive the clichés, but I'm looking for compelling storytelling, quality writing and a killer concept that taps into our everyday fears. For me to publish a book passionately, I want it to give me palpitations because I haven't read anything like it before, or because it is twisting the genre, bringing a unique voice to the table, taking me into a world not so different from my own and terrifying me.
If this is a series, give me characters I'll yearn to meet again. It helps if an author is prepared to work hard to establish themselves and compete with the heavyweights in a very crowded area of the market. It is also important to know what ideas new authors have beyond their first book.
Katherine Armstrong, Editor (Crime), Faber and Faber
The e-book explosion over the past couple of years has been particularly good for genre fiction, especially crime and thrillers, and I don't see this appetite abating any time soon. My first acquisition as a Commissioning Editor, Chris Ewan's wonderful Safe House, has been incredibly successful on e-book, as has Julia Heaberlin's debut Playing Dead. For an editor the e-book age heralds a different way to think about the written word and how it's read by people, especially a more technologically adept new generation.
I specialize in crime and thriller fiction and I am always on the lookout for books that have strong central characters, good writing but, above all, a narrative that hooks me in and keeps my interest right to the end. If it's a 'whodunit' then nothing annoys me more than guessing the killer by chapter five (my record is by chapter four!). I always like reading manuscripts that offer a different take on the genre: something that, while it might have been done before, delivers in a surprisingly different way.
Emma Buckley, Editor, Random House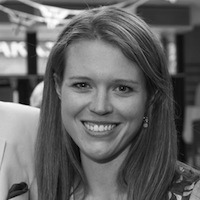 I am a fiction editor at Transworld lucky enough to publish across a range of genres, which is perfect for me as my tastes are quite eclectic. I currently have several women's fiction, historical and crime novels on my list and am always on the lookout for the next book I can't put down, or that I'm still thinking about days after finishing, or which I find myself re-reading paragraphs of because it's so beautifully written.
The fiction that appeals to me tends to be character-led with a strong voice and a compelling central hook. In terms of women's fiction, I love novels that are well-written but deal with fairly substantial or gritty themes – stories that can combine a huge emotional punch with commercial appeal. I love historical fiction with a really strong, appealing protagonist who can convincingly take the reader with them on their adventures in another period. And I love a good mystery – crime novels that race along, twist and turn and keep you up at night.
Regardless of genre, I am ultimately looking for unforgettable books that demand to be talked about, that you feel a need to share and pass on to others as soon as you've finished them.
Rosie de Courcy, Senior Editor, Head of Zeus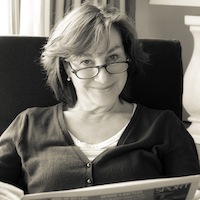 My brief at Head of Zeus is to commission series fiction, mainly concentrating on novels for the women's market (historical, period, or contemporary) but not exclusively. At any one time I aim to have three or four ideas in my shopping basket, for which I shall be seeking authors. This is not to suggest that I would be asking them to write to a prohibitively tight or prescriptive brief, but rather that these ideas should provide a springboard. In return for commissioning fiction from a synopsis and two or three chapters, we would look to buy world rights. My love is first and foremost for good stories with great characters, but the range is also quite wide, from the very mass market to fiction which would be eligible for the Costa and formerly Orange Prizes.
Kirsty Dunseath, Fiction Publishing Director, Weidenfeld & Nicolson
As we head into 2013 I think it is quite exciting to watch the way the market is evolving. Yes, there are various issues we all have to confront, but what is clear is that the desire to find good stories is as alive and healthy as ever. And that's what you always want to find as an editor – a story that completely consumes you and makes you want to read into the small hours, whether it be on paper, on a Kindle, on a smartphone or tablet (or whatever other medium is dreamt up this year!) It will be interesting to see how long the 50 Shades phenomenon lasts. And what comes next after vampires – werewolves, ghosts, zombies…? Also the increasing e-reader market seems to be breathing new life into the novella and short story form, as what might not be cost effective in print form can work and find an audience electronically. At W&N we are starting the year off with a bang – the paperback publication of Gillian Flynn's brilliant novel Gone Girl which has already been a phenomenal bestseller in the US. We have some wonderful debuts coming up over the year, including The Honey Guide by Richard Crompton, The Puppet Boy of Warsaw by Eva Weaver, and Children of the Jacaranda Tree by Sahar Dalijani. All of these take the reader to a different time and place (Nairobi in the run up to 2007 elections; the Warsaw ghetto; Post-revolution Iran) and all three have very unique voices. There is no formula to what will make a bestseller and often it is the books that are a bit left-field that reach the charts, but what I would say is that good storytelling never goes out of fashion and that the debut novels that have publishers foaming at the mouth always have a very individual voice, strong characters and a momentum that sweeps you up in the plot and doesn't let go. So here's to finding more of that!
Jo Fletcher, Founder and Publisher, Jo Fletcher Books, an imprint of Quercus Editions
It's almost impossible to say what I'm looking for in 2013, other than 'I'll know it when I see it' – which is not in the least bit helpful. The joy of a genre like Fantasy, Science Fiction and Horror means I can publish pretty well any type of story, as long as there's an imaginative element. That means it either can't happen (magic, wizards, vampires and the like – and no, I'm sorry, but vampires and werewolves and zombies, sexy or scary, really don't exist!) or it might happen in the future but hasn't yet come to pass. Unless we invent time travel, and then all bets are off! Still not very helpful, I know. I'm not really looking for YA – Quercus Children's has excellent editors with excellent taste who cover that area – but then I'm really looking forward to publishing the second in Tom Pollock's The Skyscraper Throne series and Planesrunner, the first in Ian McDonald's worlds-travelling Everness series. I don't want horror – but I love Lynda Hilburn's Vampire Shrink series, and although short stories don't selling I'm following up Stephen Jones' A Book of Horrors with Fearie Tales. What I can tell you is that the storytelling has to be exemplary, like David Hair's epic fantasy Scarlet Tides, the world-building has to be impeccable, as in Aidan Harte's magnificent The Warring States, and the characters have to be memorable, as in Karen Lord's The Best of All Possible Worlds. Maybe that helps?
In fact, there you have it: I'm looking for unputdownable fantasy/SF/horror that I can't stop thinking about. It doesn't necessarily need to push boundaries – although that's good too – but it does need to stay with me long, long after I've turned the last page.
Marcus Gipps, Editor, Gollancz/Orion Books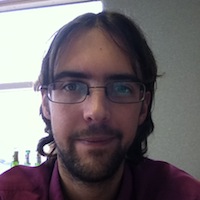 As always, as with any editor, what I'm looking for are books that make me fall in love with them. We get so many submissions which are nearly there, which are competent and clever and well-written, but don't have the spark that I need to be able to convince my colleagues, my bosses and our readers that this is something really worth investing in. I know that's a hugely unhelpful thing to say, and what one person loves another can be left cold by, but there it is. What it also means, though, is don't send us books with hundreds of typos, or with the 'track changes' comments left on (this happens far more often than you would believe, often from very experienced agents), or saying 'I know this needs a lot of work, but…'. We get enough of that from the slush pile. Do be enthusiastic, please, as much as you like, but don't be unrealistic. Times are difficult, publishing is changing. We all know that, and sometimes our hands are tied.
More generally (and usefully), Gollancz publishes Fantasy, Science Fiction, Horror, literary genre, some paranormal romance/urban fantasy and some YA crossover-genre stuff. Personally I'm a fan of more literary stuff, but of course we're always on the look-out for commercial mainstream books as well. We don't see anything like enough hard SF, and it can sell really well when it works, so more of that would be great. The paranormal genre is declining here, although still strong in America, but we'll still take it seriously. It needs to be really good and different, though. We always like to buy World Rights if we can.
Alison Hennessey, Senior Editor, Harvill Secker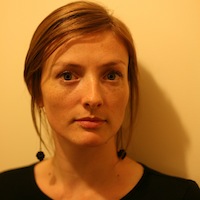 Like all editors, I'm looking for brilliant writing and clever plotting, and I'm also looking for originality and ambition. I specialise in publishing literary crime, thrillers and mysteries (although several of the books I'm publishing this year could be classified as straightforward literary fiction) and around half of what I publish is in translation. Many of the books that I'm submitted by agents are perfectly good, but there's just nothing that makes them stand out above the dozens of other submissions I've received that week, nothing that makes me want to stay up all night reading and then press them into the hands of my colleagues the next day. I love to see writers who know that characters don't need to be instantly likeable to be interesting, who think of unusual settings, and the effect this can have on the people who live there, who understand that the rest of your book needs to live up to that brilliant beginning or who come up with an irresistible, original premise.
As with all the best books, you don't know what you want to publish until it turns up on your submissions pile, but I love the bleakness of John le Carré's Smiley books, the richness of Sarah Waters' writing, the atmosphere of Daphne du Maurier, the pacing of our very own Stuart Neville and Jo Nesbo, the quality of Donna Tartt's prose and the brilliant characterisation of Gillian Flynn and Patricia Highsmith, so if a submission arrived that shared any of those qualities, I would be thrilled! The Scandinavian crime phenomenon has introduced English language readers to some wonderful authors, many of whom I'm delighted to publish at Harvill Secker, and I'm sure there are some other fascinating locations around the world, including parts of the British Isles, that would lend themselves to some equally brilliant stories. I'm not interested in unremittingly violent crime, or anything that shades into horror, or in thrillers that are solely about the pace of the read, but I am interested in why people act as they do, and the effect this has on the people around them.
Clare Hey, Senior Commissioning Editor, Simon & Schuster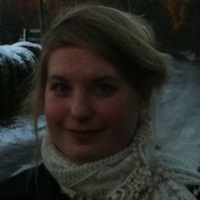 I look after a fairly broad list here at S&S, and commission 'reading group' fiction and historical fiction. In the most general sense I am looking for great stories well told. On a more specific level, I am looking for novels with a strong hook – something that will draw a reader in from a two-sentence pitch, that has originality both of voice and concept, but that also has broad appeal. I want to publish the novel that draws you in and won't let you go and that compels you to recommend it to everyone from your granny to your best friend once you're finished. I want to publish the novel that makes you feel changed when you've put it down – either emotionally or from having been transported to a place you didn't know before – and I want to publish the novel that will surprise and move you. I never know what that novel will be until I've read it, but it will always be a story that I can't get out of my head. This year I'd love to find a magical novel that will make me cry; I want to be taken out of the ordinary and into the extraordinary.
Laura Macdougall, Assistant Editor, Hodder & Stoughton
I would love to acquire more debut novels from rising stars of the future, like the incredible Dear Lucy from young American writer Julie Sarkissian which we're publishing in April. I'm particularly drawn to fiction that straddles the literary/commercial divide – books that are brilliantly written, that introduce an original, distinctive voice, and books that deal with important ideas and issues. I'm also looking for historical fiction that immediately engages the reader, immersing them in another time and place. I hope that 2013 will see the continued success of translated fiction in the UK and I'm particularly on the lookout for crime and contemporary fiction that shows the reader another side of a place they think they already know.
Anne Meadows, Assistant Editor, Granta and Portobello Books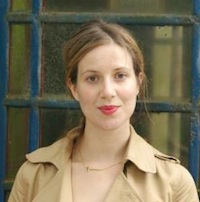 In 2013, I'll be looking for the sort of books which Granta and Portobello have become known for: high-quality, uncompromising literary fiction from across the globe; polemical, ground breaking non-fiction; stories which have to be told, and stories which are so good in their execution that they have to be published. We have some wonderful books coming out this year, including an old-fashioned romance set in modern day Japan (Hiromi Kawakami's Strange Weather in Tokyo, Portobello) and an astral tale of gold-rush New Zealand (Eleanor Catton's The Luminaries, Granta). Two of the many things on my wish-list for 2013 include brilliant literary fiction from China and a novel by a British novelist who wants to break new ground. I'd also be very interested to hear from young academics with a gift for storytelling who are keen to write for a wider audience.
Max Porter, Commissioning Editor, Granta Books & Portobello Books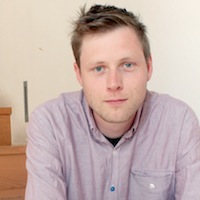 We are publishing some remarkable debut novels this year and I'm intrigued to see how retailers respond to new voices, whether they can discover and support these titles as well as they need to. For Granta, I am extremely excited to see how Eleanor Catton's staggering second book The Luminaries is received because it marks a turning point in the way novels are written. If more fiction by young writers lands on my desk that is as ambitious as what Eleanor is doing, then 2013 will be very special.



Kate Parkin, Publisher, John Murray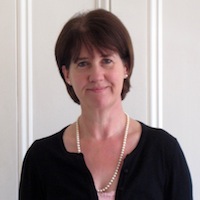 Although the ways in which publishers ensure authors connect with their audience are being transformed at unprecedented speed, readers want what they always did: stories that compel and intrigue and transport. I'm interested as much as I ever was in finding new voices and original ways of telling stories, but I'm also particularly aware of the growing appreciation of the power of charm. The recent success of books like The 100 Year Old Man Who Climbed Out of the Window shows how popular 'quirky' has become. This month we will publish Bernardine Bishop's astonishing Unexpected Lessons in Love, which is the perfect example of just how powerful a gentle and charming book can be. It is, as Margaret Drabble has already commented, a book that makes the reader feel better for having read it. Who could ask for more?
We publish a wide range of fiction at John Murray, including literary fiction, crime and thrillers, both contemporary and historical. What all our writers have in common, though, is that they are 'genre plus' - their story-telling, their writing, their use of historical time and place, all of these mark them out as something special. In a crowded market, it is going to be ever harder for new writers to break out and I am looking to commission just two or three new writers this year who can offer something distinctive. This will include a well thought-out approach to social media. In 2013, together with our colleagues at Hodder and Stoughton, we are launching our own genre communities - for historical fiction, for crime, for reading group fiction, for sci-fi and fantasy etc - and we will be looking for authors who are excited by the idea of working with us and their readers in this way.
As well as looking for new ways to increase the readership of our existing authors, I'm very excited to be publishing two first novels this year: in June Anne-Marie Casey's quirky and exceptionally funny An Englishwoman in New York, which is truly a coming-of-age novel for grownups and is garnering great advance praise, and in July Stephen Kiernan's The Curiosity - sold outright to the movies - a remarkable novel in which a man who froze to death in the Arctic a hundred years ago is revived and must encounter the best - and worst - of the 21st century. Both these novels epitomize what we are looking for: strong narrative, good writing, real charm and a compelling background. In other words, books that readers will want to talk about and share as they have always done - however they are reading them.
Gillian Redfearn, Editorial Director of Gollancz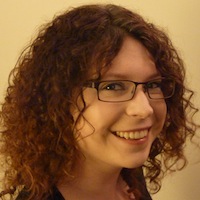 Gollancz publishes Science Fiction, Fantasy, Horror, Urban Fantasy and just a touch of 'Crossover' YA (i.e. novels which appeal to 16+ readers) so I'm always on the lookout for commercial, fun, well-written and/or challenging novels in any of those genres. The key to a successful submission, for me, is always strong and convincing characters. If I believe their motives and actions, that's a bedrock on which the rest of the novel stands – whether it's got alternate worlds, magic, daemons, quests, vampires or is 'just' a fantastic story.
After the success of HBO's Game of Thrones and Peter Jackson's The Hobbit I think we'll see continued surge of strong fantasy adventures (although, unless you have an unusually brilliant take on them, I would steer clear of orcs and goblins). Well written science fiction is always popular, but I think there's a renewed interest in space exploration following the Mars Rover landing. The fascination with vampires and werewolves seems to be dying back a little (although 2013 might be the year horror 'reclaims' both creatures and makes them scary again), balancing that is a growing interest in steampunk and magic; perhaps we'll see more of those elements instead. I think we might see more noir trickling into the Gollancz genres too.
If there is a trick to getting it right, beyond having great characters, it's writing which is sharply-observed and written with heart. A unique and exciting idea is always wonderful – but so is reading a compelling story, beautifully told.
Mark Richards, Commissioning Editor, Fourth Estate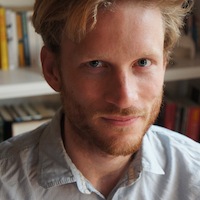 I'm looking for what goes under the slightly unhappy label of 'literary fiction'. To start with a caveat; it's a cliché, but it's true, that you know, almost immediately, whether the book you're reading is for you – this is such an elemental pull, that it's often before you have any real idea what the book's going to be about, or even what kind of a book it is. It's something to do – no matter the mode of narration – with a sense of a guiding intelligence behind the novel. Given this, I'm not sure how useful it is to say what I'm looking for, but here are two thoughts I've had about what I hope the kind of writers who already have that guiding intelligence might be writing:
1) Book with at least some comedy in them. I mean 'comedy' in the widest possible sense: it definitely doesn't necessarily mean jokes; it may not mean laughs, or even smiles, but I do think there should generally be at least an awareness of the potential comedy of situations, or of characters. One of the reasons that I think the label 'literary fiction' is unhappy is because it has come to preclude the idea of that book being in any way funny. This shouldn't be the case. Life is funny. Most people genuinely laugh at least a few times a day. Fiction shouldn't forget this.
2) Books that really try to tell us how we're living now. Slightly more cautious on this, because there are many different types of fiction that have no real engagement with the particular circumstances of our society at the moment, and nor should they. But I do think one role that fiction can have – and has had in the past – is that of holding a mirror up to our society, and I worry that it's in danger of ceding this role to other artforms (notably, in the last decade, television). More than this, I'd argue that it's an important role of fiction, because we can't think about trying to change our society before we understand it. They're exceptionally difficult to do well: a novelist needs to be good at handling multiple plotlines; drawing varied and convincing characters; and ally a journalist's desire for facts with a writer's sense of empathy – and must do all this without resorting to caricature or condescension. But in these times of recession, rampantly increasing inequality and dwindling sympathy for others, I would love to see a truly great social novel.
David Shelley, Publisher – Little, Brown Book Group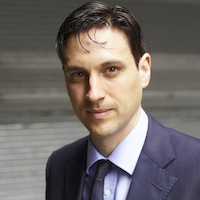 I acquire sparingly these days (although it is worth saying that if I feel something is not right for me personally, I will always share it with the most suitable publisher or editor here – we have a range of imprints that specialise in many different areas: take a look at our website for more details of these). The books I published in 2012 included new novels by Mitch Albom, Mark Billingham, Patricia Cornwell, Dennis Lehane, Val McDermid and J.K. Rowling. Although I usually tend to only know what I am looking for at the moment it hits my desk, I guess my buys can be characterised by the combination of a very strong central hook, a gripping narrative, and good writing. I'm excited by new subjects that have not been tackled before in fiction and am always on the lookout for something a bit different and out of the ordinary.
Ruth Tross, Editor, Mulholland Books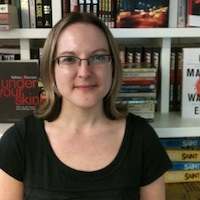 I run the Mulholland imprint at Hodder & Stoughton focusing on suspense fiction – crime, thrillers, horror, police procedurals, psychological suspense and more. Within that I am rather keen on books that cross or combine genres in some way, and several of the books I work on have historical settings or a tinge of science fiction. So my tastes are quite broad. Across all the variations, the simplest way to say what I'm looking for is that I want to see something different. There are so many books published every year, both traditionally and by authors going it alone, that both authors and editors have to be able to say there is something in this book you have never seen before. That could be an element that breathes new life into standard plots, an unlikely or unusual point of view, a setting outside big cities or the UK, a twist you can't see coming, or something else I don't know exists yet! Writing, characterisation and plot are all crucial, obviously, but I think you need some unique element to combine them into a compelling whole. I'd also like to publish more women writers on the Mulholland list, as it's slightly unbalanced at the moment. And I keep waiting for a big modern political/social/conspiracy-ish thriller, something like State of Play in book form.
Julia Wisdom, Publisher (Crime and Thrillers), HarperCollins
Crime and Thrillers is a crowded field so what I primarily look for is an original voice, terrific plotting ability and some new angle on the various sub-genres. For 2013 we have two debuts that seem to encapsulate this: The Shining Girls by Lauren Beukes, a time-travelling serial-killer thriller which combines crime and supernatural elements by an author who has won the Arthur C. Clarke Award; and Cold Killing by Luke Delaney, an ex-murder squad detective who brings an unusual level of authenticity and insight to the police procedural novel. I believe the onward march of the previously hard-to-sell one-off suspense novel will continue and we are very keen to acquire a fresh new voice in this area, plus we are actively looking to increase the number of tv projects we involve ourselves in. And historical crime, mash-up fiction, and psychological thrillers are all areas we're interested in expanding. We shall of course be exploring the full range of publishing possibilities that now presents itself, from e-only publishing, including e-serialization, e-stories and interactive ebooks, through to collectible hardbacks, with beautiful endpapers and sprayed edges! I believe there are myriad possibilities going forward and these will open the doors to our publishing a much wider range of authors. So bring it on…
Jane Lawson, Editorial Director, Fiction
The great story well told is every publisher's holy grail. At Doubleday, the upmarket imprint within a commercially driven house, we are highly selective in our commissioning. But once we acquire a book, the novel in question receives focus from all areas of the company. Personally, I look for voice, or rather I listen for voice and then pitch. I feel other core ingredients in a great novel – story, plot, characterisation – can be worked on, but the former comes from within. Our Irish star author, Donal Ryan, who won the Irish Book Awards overall prize in 2012 is a case in point. His debut THE SPINNING HEART thrives on voice, detail, character. I like a story to work on several levels and to resonate beyond itself. I feel these are the books that last. Generally, though, at Doubleday we look for great stories with strong emotional pull, which the editor can get the whole company behind and sell in big numbers. Passion brings success and this begins at inhouse grassroots level. THE LIGHT BETWEEN OCEANS by M L Stedman is one such example of great storytelling, with a higher importance, and with epic emotional heart. It has massive potential in paperback in April 2013. Rachel Joyce's THE UNLIKELY PILGRIMAGE OF HAROLD FRY, the biggest selling hardback debut of 2012, captures both ends of the market. Reviewers fell for its forensic sympathy and sweet understanding of human nature, and retailers backed it heavily. Looking forward to 2013 and beyond, we have a stellar year as Kate Atkinson, Curtis Sittenfeld and Rachel Joyce all have new novels out. For January 2014, I have just acquired the upmarket commercial debut WAKE by Anna Hope, an exquisitely told story of three women in the aftermath of the Great War, which interweaves the journey of the Unknown Warrior from his exhumation in the fields of Northern France to burial at Westminster Abbey. I feel this acquisition epitomises the type of tiptop quality fiction with great reach and importance that characterises our list.
Gillian Holmes, Editor, Arrow
What editors want: I would love some really strong narrative non-fiction with a female bias. Women love stories of other women overcoming overwhelming odds, whether it's domestically or otherwise. In fiction, I dream of finding a modern-day Thornbirds.
Predictions: Digital self-published books will continue to grow, and publishers will continue to snap up the best of them. One of my colleagues at Century will be publishing one such very soon. Wool, the first in a self-published dystopian trilogy, is already being tipped as one of the books of 2013. As a women's commercial fiction editor one of the developments that has interested me is the growth of the New Adult genre. In the recent past, publishers have found it difficult to publish for the 16-24 market, but these books have proved they do want to read, we just didn't know how to reach them.
The Books of 2012: Working at Arrow, I have to mention Fifty Shades. Love them or loathe them, there is no doubt that these books have had an enormous impact, not just on publishing, but on popular culture. I can't imagine we will see anything quite like it again.
Helen Garnons-Williams, Editorial Director for Fiction, Bloomsbury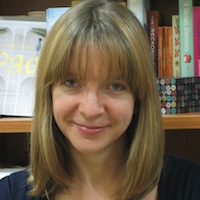 In 2013, as in every year, I am hoping to find novels that combine an original and unforgettable voice with great storytelling. But somehow this year – and perhaps this is because there has been so much copycat publishing recently (of erotica on the one hand and historical fiction on the other in the wake of the success of 50 Shades and Bring up the Bodies) – it feels even more important than ever to find something surprising and trailblazing and to publish authors whose talent you really believe in. The market for literary fiction is tough and it does perhaps make it easier to enter it if you have a novel with a strong, 'pitchable' hook. But the novels I really love are the ones that don't depend on a gimmick to catch people's attention, or rather, they are so well written and so persuasive in their narrative voices that the stories they are telling become urgent and important and compelling – and then hopefully they will become the books that everyone else tries to copy next year! So right now we are gearing up to publish a brilliant and darkly funny novel set in an Irish village, narrated by the 'gamal' (or village idiot); a novel set in 1740s Harwich that is at once an adventure, a love story and a search for identity; a tender and powerful novel of fathers and sons set in the Canadian Rockies, and a touching story of grief and innocence narrated by a five-year-old girl in the South of France.
Claire Baldwin, Associate Publisher, Fiction, Headline Publishing Group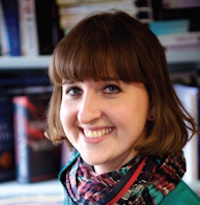 I commission a wide range of commercial to upmarket, literary fiction and my list mirrors my varied taste. From rich, absorbing historicals with a darker edge, to magical, fantasy worlds such as Deborah Harkness's very special, bestselling A Discovery of Witches and Shadow of Night, I am drawn to epic stories, as well as startling, unique voices. New talent I'm excited about publishing this year are Barbara Lazar and her sweeping novel about twelfth-century Japan, The Pillow Book of the Flower Samurai, as well as Tom Vowler's debut What Lies Within, a hard-hitting psychological suspense. Anton DiSclafani's The Yonahlossee Riding Camp For Girls, a stunning novel set in 1930s North Carolina, will be launched on Headline's new literary imprint Tinder Press, and Lyndsay Faye's next book, Seven For A Secret, is out later this year, once again brilliantly recreating the gritty underworld of nineteenth-century New York in a tale about escaped slaves.
I would love to discover more fiction that has the stand-out qualities these do. Cross-over novels with intriguing, thought-provoking hooks, stories with heart, or that get my heart racing, and books that might have particular appeal for our international markets. The landscape of publishing and bookselling will inevitably keep evolving rapidly in 2013, and it will be about keeping a fresh and open mind in the way we commission and publish. The main thing is that exceptional storytelling continues to thrive, in whatever format it takes, and I look forward to the surprises that the year holds.
Sarah Savitt, Editor, Faber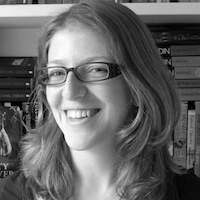 I love unforgettable stories told by singular writers and this is what I'm always looking for. I find it harder to describe what I'm looking for in fiction because more than anything I want to be surprised and to feel like I'm reading someone completely original. Fiction writers I love (apart from those I publish, of course!) include Curtis Sittenfeld, Sarah Waters, Edward St Aubyn, Alice Munro, Jonathan Franzen, Lorrie Moore and Junot Díaz, so you could say I'm looking for great storytelling, exceptional prose and a big emotional impact. In non-fiction, I had a lot of fun publishing Running with the Kenyans by Adharanand Finn last year and would now love to acquire a great narrative book about doing triathlons. I'm also committed to provocative, feminist and topical non-fiction publishing for women and am always excited to see this kind of submission in my inbox. Finally, narrative non-fiction which explores society and politics through individual lives – from Random Family by Adrian Nicole LeBlanc to Dave Eggers's Zeitoun to Barbara Demick's Nothing to Envy – is something I read avidly in my spare time and I'd love to find a book like that for my own list.