The Little Book of London
A funny, fast-paced, fact-packed compendium of the sort of frivolous, fantastic or simply bizarre information which no-one will wish to be without, The Little Book of London looks at London's looniest laws, its most eccentric inhabitants, the realities of being royal, and answers hundreds of questions most readers never even think to ask. Which famous building are the guns of HMS Belfast trained on? What happened to the mud when they dug out the Piccadilly Line? And why can't cabbies park up when they want the loo? With all this and 10,000 wacky other facts, it's a trivia junkie's London dream.
Book Author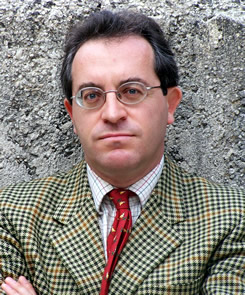 Well received by reviewers and readers alike, David Long's books on London include Spectacular Vernacular: London's 100 Most Extraordinary Buildings, a sequel Tunnels, Towers & Temples: London's 100 Strangest Places, and the popular Little Book of London. The trio reflects the author's longstanding interest in the quirkier, lesser known aspects of the city, its long history, streetscape and architecture, and since 2006 he has published a number of other books on related subjects together with two more volumes in the Little Book series. A writer and journalist since graduating in the 198...
more about David Long...
Book Reviews
Robert Elms Show, BBC Radio London
"Quite an incredible wealth of information...an endorsement at the highest level should be given to The Little Book of London."
Publishing News
"A coruscating compendium of wacky facts...this must-read book is packed with terrific trivia."