Wish I Was There
She was the girl with the corkscrew curls who burst onto the British film scene with a mesmerising performance in Wish You Were Here.
Emily Lloyd won plaudits as precocious Lynda Mansell in David Leland's coming of age drama and was hailed as the next Marilyn Monroe. She went on to land roles in Hollywood films alongside Bruce Willis and Brad Pitt and worked with directors like Norman Jewison and Robert Redford.
Yet, behind the cheeky grin that seduced Tinseltown, Emily was fighting a crippling mental illness that threatened to destroy her.
Now, in her searingly honest autobiography, Emily describes the incredible highs and earth-shattering lows she endured through a tumultuous acting career.
Equally shocking and darkly funny, Emily's story is packed with fascinating, star-laden anecdotes, startling insights into movie making and touching personal revelations. It is part celebrity memoir, part examination into the difficulties of combating mental illness while being in the public eye.
Book Author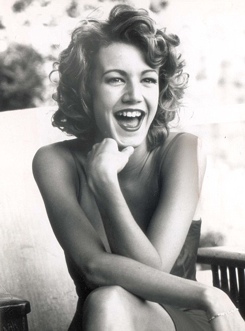 Emily Lloyd shot to prominence in Wish You Were Here but as the daughter of Only Fools and Horses star Roger Lloyd-Pack and Sheila Hughes, a theatre agent and former personal assistant to Harold Pinter, she was always destined to be an actress.Emily attended the Italia Conti School in London at 15 and landed her first movie role a year later when she was cast as Lynda in David Leland's highly acclaimed 1986 film Wish You Were Here, based loosely on the memoirs of Cynthia Payne. Her performance earned her a BAFTA nomination and won best actress at the Evening Standard Film Awards and f...
more about Emily Lloyd...
Book Reviews
Sorry, no book reviews are available.