The Captive and the Free
Cary's last novel, on which he was working when he died, is about the power of religion and the press. Is the Reverend Walter Preedy a genuine faith-healer or a hypocrite and a fraud? The search for the answer affects each character.
Book Author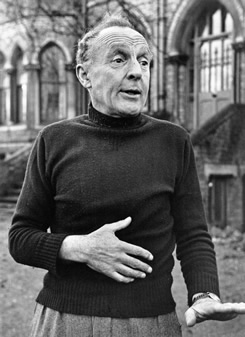 Joyce Cary was born in 1888 into an old Anglo-Irish family and educated at Clifton. He studied art, first in Edinburgh and then in Paris , before going up to Trinity College, Oxford, in 1909 to read law. On coming down he served as a Red Cross orderly in the Balkan War of 1912-13,the inspiration for Memoir of the Bobotes , before joining the Nigerian Political Service. He served in the Nigeria Regiment during the First World War, was wounded while fighting in the Cameroons, and returned to civil duty in Nigeria in 1917 as a district officer. His time in Africa provided the inspiration for h...
more about Joyce Cary...
Book Reviews
Tribune
"There is no need to say that everyone who reads novels should read Joyce Cary's last book, everyone will."
Sunday Times
"…Cary sketches the scene and etches the people…with a wonderful blend of subtlety and force."