How to Kill
Exploding telephones, pipe-guns and bullets made of teeth, aspirin explosives, cobra-venom darts, a rifle that shoots around corners, a 'piss bomb' (10 cups of boiled urine mixed with nitric acid), exploding clams, samurai swords, karate chops, poisoned umbrellas and a fuel-laden light aircraft. Sometimes even a regular gun. These are just some of the methods that have been used over the last fifty years to speed 4,000 VIPs (including popes, politicians, presidents, prime ministers, pop-stars, spin doctors, judges, businessmen, writers, revolutionaries, actors, royals, generals and dictators) to a premature end.
Assassinations are the bullet-points of history. They are crucial moments where the destiny of thousands, if not millions of people rested (sometimes literally) on a knife-edge. Assassinations have devastating social and political effects, even when they fail. How to Kill is not an encyclopaedia of assassination but rather a gripping history that charts the development of the modern world through the eyes of the assassins that tried to change it. It is also a work of investigation, featuring shocking unknown stories of assassination; surprising conspiracies, and remarkable connections are uncovered throughout.
How to Kill relates the story of the man who shot Uday Hussein seventeen times, the remarkable career of the CIA's 'black sorcerer', reveals how an East German Stasi agent, an American B-movie actress and a Saudi prince conspired to commit one of the most important assassinations of the 20th Century, uncovers the terrible history of South Africa's brutal assassination squad and exposes for the first time the secret society that ensured racist assassins in the American Deep South never paid for their crimes. It also features previously classified information from the US Secret Service, including the story of how US President Jimmy Carter was saved from a sniper's bullet by a rabid swamp rabbit.
This book is the first to study in detail not only the causes and surprising consequences of assassination, but also the crucial seconds of the act itself and the psychology of the assassin in an effort to understand why some assassinations succeed where others fail - and what might be done to prevent them. It is also the first book to examine the fascinating facts and figures of assassination, revealing everything from the success rate by type of weapon and the escape and survival rates of assassins to the most popular time of year and location for assassination. The definitive book on assassination, How to Kill shows that sometimes, one murder can change the world.
Book Author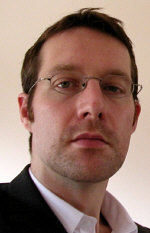 Kris Hollington is a Sunday Times bestselling author, ghost-writer and freelance journalist living and working in London. As a journalist, he has written a number of investigative pieces on subjects as diverse as mass murder, assassination, armed robbery, African drug smugglers, diamond mining, art and jewellery theft, the space race, HM Customs and Excise and police corruption for The Sunday Times, The Guardian, The Mail on Sunday, The News of the World, The Evening Standard, Arena and Loaded. In 2010, Kris co-wrote a script for BBC Radio 4's Saturday Play based on the tr...
more about Kris Hollington...
Book Reviews
Publishers Weekly
"a riveting glimpse of random and sanctioned killing."
Arena
"a fascinating history"
Daily Telegraph
"This thickly detailed book, a remarkable piece of work…"
Sainsburys Magazine
"Can one death change the course of history? This fascinating book dissects some of the world's most famous murders and their perpetrators plus a raft of lesser-known deaths. Did Stalin die of rat-poisoning? Did Mark Chapman really kill John Lennon in order to steal his fame? Enthrallling."
The Sunday Telegraph
"How to Kill is no dry sociology of political murder. It is a history of the late 20th century punctuated by gunshots…the action moves relentlessly on…some of the cases make for disconcerting reading…Hollington is good at showing how these big wheels of history have crushed individuals, and also how often assassinations by governments have gone wrong. The account of how Saddam Hussein made his name as an assassin makes sobering reading. One of the strong points of How to Kill is its demolition of conspiracy theories…. An exciting account."
Daily Sport
"Just the book you need if you're looking for a career change and have toyed with the idea of being a professional assassin…Hollington has been boning up on the 4,000 or so attempts made over the past fifty years, some of them being world-changing successes, others being abject disasters…He's contacted organisations legal and most definitely not legal to get the lowdown on the ancient art of topping top people. His book is fascinating and surprisingly good fun. He clearly knows his subject. If you're a gang leader or Prime Minister you might want to buy it just to keep him happy."
Zoo
"The definitive history of the assassin…hurty"
Chris High
"Kris Hollington's How to Kill is without doubt the definitive book on assassination – both eye-opening and eminently readable – Hollington has an astute and well-placed skill that drives home the messages like well-aimed darts - [It is] a fascinating study that will leave the reader staggered at the lengths people will go to strike at the heart of what they see as "evil", and shaking their heads at the thought that assassination and attempted assassination is such an everyday occurrence."
The First Post, The Week's Best Reading
"The history of assassination is as long as it is bloody, but its results have always been unpredictable. From Julius Caesar to Alexander Litvinenko, political murder has unleashed a cascade of unforeseen consequences. Kris Hollington looks at modern assassinations and attempts from the Cold War on, and his conclusion? Try as they might, public figures - and therefore the course of history - will always be vulnerable to the killer's bullet or bomb. His case studies make for a fascinating roll call - [it soon becomes clear that] noble causes and assassination don't sit well together."