The Girl With No Name: The Incredible True Story of the Girl Raised by Monkeys
"My story starts with my earliest memory. I was four; squeezing pods until the peas popped in our allotment that bordered the village. A black hand suddenly clamped a damp white cloth over my nose and mouth; as I tried to scream the hand pushed harder and the sky turned black."
Marina's kidnappers abandoned her deep in a remote Colombian jungle. Surrounded by terrifying noises and trapped by its sheer suffocating denseness, half-drugged and starving, Marina tried to find her way home. She searched for food and water along the way, competing with big cats, poisonous spiders, giant pythons, extraordinary insects and huge bats.
Two days later, she was confronted by about twenty curious capuchin monkeys. By following them and copying what they ate and drank, their social activities, their language, Marina gradually became part of the family for five extraordinary years. They fought, played and shared tender and terrifying experiences. Marina developed extraordinary super-human abilities such as tree-climbing, stealth and animal communication.
Discovered by a pair of hunters, she was sold into slavery in exchange for a parrot. She escaped from her abusive captors after a year and fled to the concrete jungle of Cucuta, Colombia's most lawless city, where she lived on the streets, picking pockets to survive, eventually leading her own gang of thieves.
This was only the start of Marina's breathtaking story, a story that doesn't let up for a single moment. From being forced to work in a brothel in Colombia's most dangerous town to cooking the Duke of Kent the 'best quiche I've ever had', from encountering pythons, crocodiles and big cats in the wilds of Colombia to surviving car crashes and bombs on the streets of Cucuta to scrambling up the trees of Bradford, England, from facing three seemingly insurmountable tragedies to finally finding love in the UK, Marina's inspirational and astonishing story is truly unforgettable.
Book Author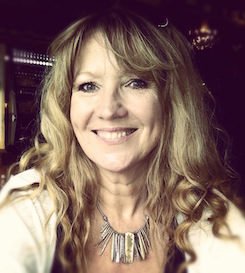 Lynne Barrett-Lee was born in London and became a full time writer shortly after moving to Cardiff in 1994. She is the author of seven novels, including her acclaimed debut, Julia Gets a Life, in 2000, and more recently, Barefoot in the Dark (Accent 2006) which was shortlisted for the 2007 Melissa Nathan Award for Comedy Romance. Her novels have been translated into several languages and she has also contributed two titles (one ghostwritten for GMTV's Fiona Phillips) to the UK's Quick Reads Campaign, which provides easy-to-read books for adult emergent readers.Lynne's ghos...
more about Lynne Barrett-Lee...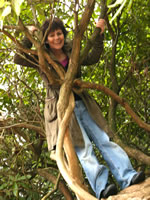 To say Marina Chapman has led a remarkable life is an understatement. Marina has come a long way from the remote jungles of Colombia where she lived with a troop of capuchin monkeys for five years. Now married to an Englishman and living in Bradford, Marina has two daughters and works for an inner city children's nursery. In between she has led a Colombian street gang made up of homeless and orphaned children, worked in a brothel and as a slave for an abusive crime family in one of the deadliest towns in Colombia, lost three fiancées in untimely, violent deaths, faced depress...
more about Marina Chapman...
Book Reviews
The Huffington Post
" Marina Chapman may live a quiet life now, but the story of her childhood is more akin to a wild fairytale."
Daily Telegraph
" The extraordinary story of the woman who was kidnapped as a child, left to fend for herself in the forest. It is an inspiring life-story, but one that Mrs Chapman has long been reluctant to share. She is now, however, going public with her memoir. "
Publishers Weekly
"...as much a memoir about the importance of classification and belonging as it is about the endurance of the human spirit, will be enjoyed by those looking for a story of perseverance through even the greatest obstacles life brings."
Booklist
"Torn from her family at the tender age of four and abandoned in the Colombian jungle, Chapman must fight to survive. This remarkable memoir, coauthored by Barrett-Lee, is based on years of Chapman's conversations about her brutal childhood with her daughter. Her first few, horrifying days in the jungle are presented in vivid detail, as is the troop of capuchin monkeys with which she found refuge and a sense of community over the years. When she casts her lot with hunters who sell her into slavery, her unfamiliarity with basic human concepts is heartbreaking in its entirety. Fortunately, her monkey upbringing has surprising intersections with the talents of a street kid. A well-paced, cliffhanger approach to telling the story makes for a riveting narrative. Chapman's struggles, no matter how outrageous, are made relatable through the deft descriptions of her thoughts and feelings. A constant theme throughout is her strong desire to be someone. Thrilling, upsetting, and powerful, this memoir is a coming-of-age tale like no other."