Londongrad: From Russia with Cash
A group of buccaneering Russian oligarchs made colossal fortunes after the collapse of communism - and many of them came to London to enjoy their new-found wealth. Londongrad tells for the first time the true story of their journeys from Moscow and St Petersburg to mansions in Mayfair, Knightsbridge and Surrey - and takes you into a shimmering world of audacious multi-billion pound deals, outrageous spending and rancorous feuds.
But while London's smartest restaurants echoed to Russian laughter and Bond Street shop-owners totted up their profits, darker events also played themselves out. The killing of ex-KGB man Alexander Litvinenko in London to the death - in a helicopter crash he all but predicted - of Stephen Curtis, the lawyer to many of Britain's richest Russians, chilled London's Russians and many of those who know them.
This is the story of how Russia's wealth was harvested and brought to London - some of it spent by Roman Abramovich on his beloved Chelsea Football Club, some of it spent by Boris Berezovsky in his battles with Russia's all-powerful Vladimir Putin. Londongrad is a must-read for anyone interested in how vast wealth is created, the luxury it can buy, and the power and intrigue it commands "
Book Author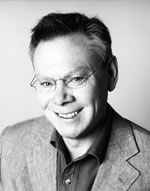 Stewart Lansley is a writer and economic consultant. After university he became an academic economist holding research posts at the National Institute of Economic and Social Research and the Centre for Environmental Studies specialising in poverty, inequality and wealth.He has also taught at the Universities of Reading and Brunel. He then moved into television journalism, producing many television series including Breadline Britain, Death of Apartheid, Kenyon Confronts and Food Junkies. He holds awards from the BFI, the New York TV and Film Festival, Sony, Amnesty and was nominated for a do...
more about Stewart Lansley...
Book Reviews
CityAM
"A gripping chronicle of the decadence, danger and sheer power that defined a phenomenon… the definitive investigation of the oligarch phenomenon which rose and fell in the short years of the bubble of the past decade… a gobsmacking, head-shaking read… a gripping and compelling read.""
Daily Mail
"…a valuable eye-opener…the most interesting part of this book is actually the political story it tells…an important and fascinating story."
Economist
"A racy and alarming investigation of the effect of Russian money on Britain."
Sunday Times
"If you enjoy revelling in the outrageous vulgarity, tastelessness and ruthlessness of people who are rich beyond all imagining, then this is the book for you. It is a magnificently emetic account of the lifestyles of the Russki oligarchs… a fine companion to Melanie Phillips's London-istan in charting the arrival of a new bunch of immigrants who have helped make our capital such a rich, diverse and rewarding place in which to live."
Mail on Sunday
" ...a splendid tale of undreamt riches, sinister assassinations and almost unbelievable intrigue and Messrs Holingsworth and Lansley exploit it for all it is worth."