The Art of Letting Go
To the inhabitants of Brackton, retired physicist Rosemary Blunt is a model of respectability. But Rosemary has a secret. Lying in a nearby hospital is a comatose man she has good reason for hating, and now she has to decide whether he lives or dies.
Into the midst of Rosemary's dilemma comes bohemian artist, Ben. His abstract pictures and fixation with painting God disturb Rosemary, and yet she finds herself unable to keep away. As summer passes and an unlikely friendship develops, it becomes clear that Rosemary is not the only one with something to hide. Nor is she the only one battling the ghosts of the past.
Rosemary and Ben must decide whether to trust each other, choosing between the madness of admitting the truth and the insanity of maintaining their lies. With their lives unravelling around them, can they help each other to confront the past, or are there some secrets too terrible to be told?
Book Author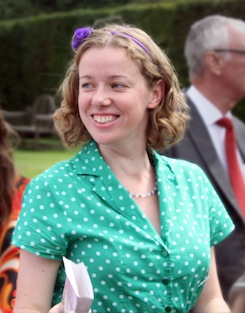 Chloe Banks was born and brought up in Berkshire, the youngest of a family of bookworms. She wrote her first novel (complete with illustrations) in the back of a notebook at the age of seven, as a birthday present for her sister. She did not, however, capitalise on the successful reception of this work for many years, choosing instead to study science and spend her youth running round tracks and muddy fields.While studying Biological Anthropology at the University of the West of England in Bristol, a friend dared her to enter a novel-writing competition for undergraduates. Forced to take ti...
more about Chloe Banks...
Book Reviews
Sorry, no book reviews are available.