Teabags and Tears
Sandra is a woman trapped in a violent relationship. She is at her wits ends and a pill away from a breakdown when she uncovers her husband's affair with her sister. Confiding in her two friends, they all plot the ultimate payback for the two of them with spectacular consequences.
Teabags and Tears shows that when your chips are down your friends will always be there no matter what.
Book Author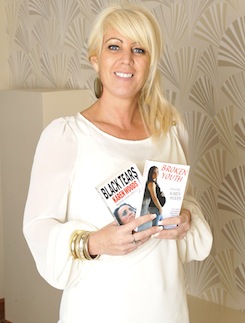 After leaving school with no qualifications, mother of four Karen Woods spent her formative years raising children and suffering domestic abuse.Karen has been featured in national newspapers, magazines, TV and radio and her story has been an inspiration to millions.
more about Karen Woods...
Book Reviews
Sorry, no book reviews are available.