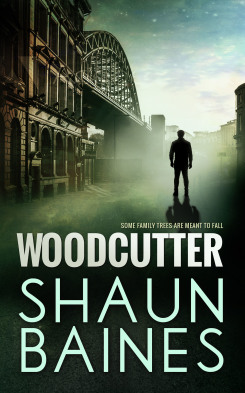 Daniel Dayton is on the run from his family, a murderous crime syndicate in the North East of England, but his family have a problem. A terrorist mastermind called Fairbanks has staked a claim in their business and launches a series of assaults that devastate their lucrative empire.
On learning Fairbanks has put his abandoned daughter in a coma, Daniel returns to Newcastle to seek revenge. His hated father – Samuel – enlists his aid as chief interrogator, but when Fairbanks' second in command is captured, Daniel mistakenly leads the Daytons into a trap, resulting in his brother – Scott - being arrested for murder.
Daniel searches for the drug dealer who betrayed his family and captures a member of Fairbanks' gang. He takes his prisoner to the family home where Fairbanks is waiting with Samuel as a hostage. Samuel throws himself to his death to protect the families' business and Fairbanks escapes with Daniel's prisoner.
Fairbanks organises Scott's release from prison on condition he pays a ransom. A memorial is held for Samuel where Scott announces his engagement to his stepmother. Daniel storms the event, having discovered it was Scott – not Fairbanks – who put his daughter in a coma. Daniel asks a loyal gunman called Bronson to dispose of Scott.
Believing his brother dead, Daniel reluctantly takes over as head of the Dayton empire. He protects the remaining members of his family by agreeing to pay the ransom, but finds their money has been stolen by a treacherous lawyer. Undeterred, he arranges a drop off and replaces the missing money with a bomb.
Fairbanks discovers the deception and detonates the device using Daniel's newly conscious daughter as a decoy. Daniel pursues Fairbanks through a forest. He is shot and his body swallowed by a waterfall.
Faithful to Daniel's oath of protection, Bronson warns Daniel's mother of a possible reprisal and finds her in a deadly fight with Fairbanks. Wounded beyond repair, realising his intellect is no match for a bullet, Fairbanks surrenders to Bronson, who takes the ultimate revenge.
Bronson becomes head of the empire when it is revealed he was unable to kill Scott and had him restrained instead, regularly forcing him to inject heroin. Meanwhile the search for Daniel's missing body continues.