Helen Fry Biography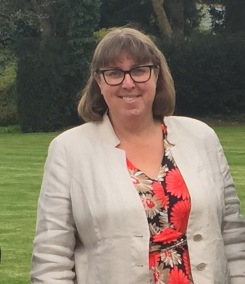 Helen Fry was raised in North Devon and went on to graduate from the University of Exeter with a degree and Ph.D. She has written numerous books on the Second World War with particular reference to the 10,000 Germans and Austrians who fought for Britain. Her highly acclaimed book The King's Most Loyal Enemy Aliens: Germans who Fought for Britain in the Second World War received international media coverage. The book is now out in paperback as Churchill's Secret Soldiers. Helen has worked closely with war veterans with whom she has built up a special relationship for over a decade. In addition to WW2, her fields of research include many aspects of British Intelligence, the Cold War, and Anglo-Jewish history. Her more recent book The M Room: Secret Listeners who Bugged the Nazis has been the subject of two documentaries and continues to receive media attention.
Helen is often asked for an interview for national and provincial radio channels as well as TV and newspapers. As part of the BBC's coverage of the 70th anniversary of D-Day in 2014, Helen was one of three historians interviewed throughout the day live in the studio in Normandy with Huw Edwards. She has also appeared on The One Show, and in documentaries Spying on Hitler's Army(Channel 4 & PBS), The Hunt for Hitler's Missing Millions (Channel 5) and Churchill's Germany Army (National Geographic). Now living in London, she is a member of the Biographers Club, The Society of Authors and Honorary member of The Association of Jewish Refugees.
How I Found the Agency
I first met Andrew Lownie at the Biographers Club over a decade ago. We have met at many functions over the years and Andrew has always followed my career with enthusiasm and taken a keen supportive interest in my books. I have always admired his phenomenal reputation as an agent, but being loyal to my own agent for a number of years I did not feel it fair to jump ship. When my agent took voluntary redundancy in 2014, Andrew agreed to take me on. I was rather impressed when he responded to one of my book proposals within a couple of hours of receiving it. I am the kind of person who works best with efficient people and Andrew, with his high standards and quick response, is an author's dream agent.