Elizabeth Norton Biography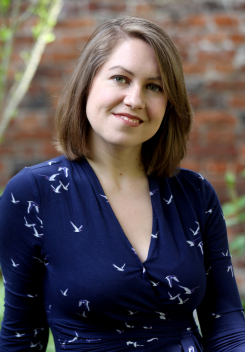 Elizabeth Norton has a Master of Arts degree from the University of Cambridge, in which she received a double first. She also has a Master of Studies degree from Oxford University and is currently carrying out historical research at King's College, London. She lives in London with her husband and two young sons.
Elizabeth is particularly interested in the Tudor period and the queens of England. She is the author nine books on these subjects, including the first accessible biography of Margaret Beaufort (Amberley), biographies of four of Henry VIII's wives (Anne Boleyn, Jane Seymour, Anne of Cleves and Catherine Parr) and, most recently, a biography of Henry VIII's mistress, Bessie Blount (Amberley). She is also the author of England's Queens: The Biography (Amberley) which is the only book to detail the full history of English queenship from the early Anglo-Saxon period to the present queen. A forthcoming title is Boleyn Women, which is a history of the Boleyns from its fourteenth century peasant origins, through a study of the women of the family.
Elizabeth often gives talks to literary festivals, history society and other groups, for example appearing at the Folkestone Literary Festival to discuss the history behind the portrayals of Anne and Mary Boleyn in Philippa Gregory's The Other Boleyn Girl. She also regularly features as an expert on the queens of England on BBC radio and has appeared on television, most notably in Sky Arts' The Book Show and National Geographic's Bloody Tales of the Tower. She is a regular contributor to magazines, including British Heritage, Your Family Tree and Your Family History, writing on Tudor and medieval topics.
Elizabeth is currently working on the first biography of Elizabeth Boleyn, the mother of Anne Boleyn and sister of Thomas Howard, third Duke of Norfolk. She was her daughter's greatest confidante and was a witness and participant to the major events of Henry VIII's Great Matter and her daughter's queenship. She was also a prominent courtier in her own right and was reputed to have been a mistress of the king herself. Elizabeth Boleyn is a highly fascinating figure and one that has often been overlooked in studies of the period: her story provides a new perspective on the most tumultuous events of Tudor period.
How I Found the Agency
Having spent the last few years building up my career and reputation, I wanted to step up a level and make history and writing my full time occupation. I found Andrew through an online search and was very impressed with his existing client list. At our first meeting, we talked through a number of proposals and I was very keen to begin working with Andrew immediately.