Elizabeth Norton Biography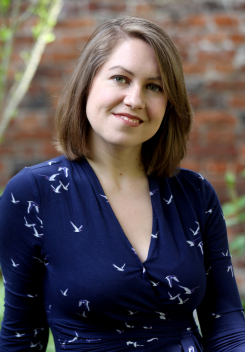 Elizabeth Norton has a Master of Arts degree from the University of Cambridge, in which she achieved a double first. She also has a Masters degree from Oxford University. She is currently writing up a PhD thesis on the Blount family in the long sixteenth century at King's College London, where she also teaches History. She lives in Esher with her husband and three children.
Elizabeth is particularly interested in the Tudor period and the queens of England. She is the author of the critically acclaimed Lives of Tudor Women (Head of Zeus, 2016) and The Temptation of Elizabeth Tudor (Head of Zeus, 2015). Her earlier works include the first accessible biography of Henry VII's mother, Margaret Beaufort (Amberley, 2010), biographies of four of Henry VIII's wives (Anne Boleyn, Jane Seymour, Anne of Cleves and Catherine Parr) and his mistress, Bessie Blount (Amberley, 2011). She is also the author of England's Queens: The Biography (Amberley, 2010) which is the only book to deal with the full history of English queenship from the early Anglo-Saxon period to the present queen.
Elizabeth often gives talks to literary festivals, history societies and other groups. She recently lectured at the National Portrait Gallery on the lives of Tudor women and at Hatfield House on the early life of Elizabeth I. She also regularly appears as an expert on television, including Channel 5's Secrets of Great British Castles, National Geographic's Bloody Tales of the Tower and BBC1's Flog-It. She has been featured on Sky Arts' The Book Show and is also a frequent contributor to BBC London News. She is also regularly featured on radio, including the Robert Elms show for BBC London. She also writes for leading history and family history magazines, including BBC History and All About History. She regularly guides historical trips, including the Telegraph's Fatal Courtship tour (various dates in 2015) and their Great Queens tour (various dates in 2016).
How I Found the Agency
Having spent the last few years building up my career and reputation, I wanted to step up a level and make history and writing my full time occupation. I found Andrew through an online search and was very impressed with his existing client list. At our first meeting, we talked through a number of proposals and I was very keen to begin working with Andrew immediately.