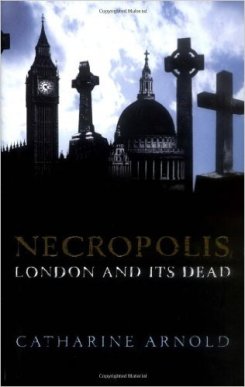 A society can be judged by the way it treats its dead, and this is especially true of London. Two thousand years of history may represent only a hundred generations, but in that time the way London has coped with death and burial has changed immeasurably.
From Roman burial rites to the horrors of the plague, from the founding of the great Victorian cemeteries to the development of cremation and the current approach of metropolitan society towards death and bereavement – including more recent trends to displays of collective grief and the cult of mourning, such as that surrounding the death of Diana, Princess of Wales – Necropolis: London and its Dead offers a vivid historical narrative of this great city's attitude to going the way of all flesh.
As layer upon layer of London soil reveals burials from pre-historic and medieval times, the city is revealed as one giant grave, filled with the remains of previous eras – pagan, Roman, medieval, Victorian. The Houses of Parliament sit on the edge of a former plague pit; St Paul's is built over human remains; Underground tunnels were driven through forgotten catacombs, thick with bones.
This fascinating blend of archaeology, architecture and anecdote includes such phenomena as the rise of the undertaking trade and the pageantry of state funerals; public executions and bodysnatching; and the men and women who featured in this dark aspect of London life, from the mysterious Spitalfields woman to Samuel Pepys, from tragic Anne Boleyn to Victoria, the widow of Windsor.
Ghoulishly entertaining and full of fascinating nuggets of information, Necropolis leaves no headstone unturned in its exploration of our changing attitudes to the deceased among us. Both anecdotal history and cultural commentary, it will take its place alongside classics of the city such as Peter Ackroyd's London.