Lucy Feltham Biography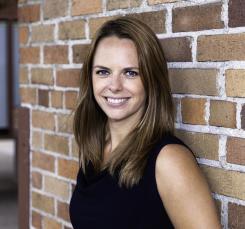 Lucy Feltham is a Partner in the Executive Search firm, Wilton & Bain and has a rich network of thousands of Tech Executives, many of whom she has placed in their current positions. Having grown up between Bristol and London, Lucy now lives and works in San Francisco where she manages the firms West Coast operations.
How I Found the Agency
I found the agency quite by chance, following a stray recommendation from the comments section of Writer's and Artists; How to Hook an Agent. The best things in my life have consistently been the result of luck and happy co-incidence, and I seem to have continued on this trajectory in being granted the opportunity to work with Andrew.