Bye, Mam, I love you
On Saturday 23rd October, 2010, 15 year old Rebecca Aylward* was brutally murdered. She was killed by an ex-boyfriend, 16 year old Joshua Davies, who had lured her into woods near Aberkenfig in south Wales, and, having arranged to meet with a view to rekindling their relationship, had instead hit her over the head with a rock bigger than a rugby ball.
But this was no impulsive crime of teenage passion. As would be gradually uncovered, as the police gathered evidence, a much more chilling picture emerged. Davies had spent many months thinking of ways to kill Becca; by poisoning her, drowning her, and throwing her over a quarry. And, as the evidence revealed when he was brought to trial the following July, Davies was as arrogant as he was barbaric. He even bragged about his plans, on many occasions, his final words to his mates that day being 'the time has come'. One of them even offered him the reward of a free breakfast.
But this book, by Becca's mother, isn't just about a murder. Shocking and heartrending though it is, this is also a life-affirming story – testament to the courage she has found throughout this ordeal; to relate the truth, to help her children find a way out of the darkness, and to set up a charitable foundation bearing Becca's name, to help gifted young people in difficult situations, who aspire, as Becca did, to a career in law.
'Bye, Mam, I love you' were Becca's last words to Sonia, and this memoir is an expression of a mother's love and pride in a young girl who had so much to live for. Because Sonia knows that, in the hearts of the many people whose lives she touched, Becca's spirit does live on. And always will.
Book Author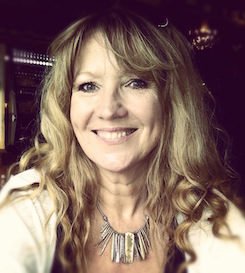 Lynne Barrett-Lee was born in London and became a full time writer shortly after moving to Cardiff in 1994. She is the author of seven novels, including her acclaimed debut, Julia Gets a Life, in 2000, and more recently, Barefoot in the Dark (Accent 2006) which was shortlisted for the 2007 Melissa Nathan Award for Comedy Romance. Her novels have been translated into several languages and she has also contributed two titles (one ghostwritten for GMTV's Fiona Phillips) to the UK's Quick Reads Campaign, which provides easy-to-read books for adult emergent readers.Lynne's ghos...
more about Lynne Barrett-Lee...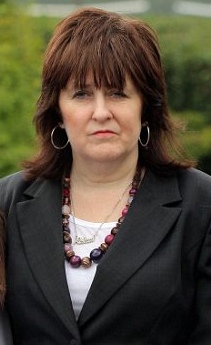 Sonia Oatley was born in Maesteg into a loving, close knit family. Her Dad, one of ten children, was a coalminer, and had been since the age of fourteen, while her Mam looked after her, her sister and her three brothers.At the age of sixteen she left school on the Friday and started work on the Monday in a factory making Italian fine porcelain figurines. From there she went on to do various jobs until she had the first of her three children. Rebecca was born in 1995, Jessica in 1997 and Jack in 2002.
more about Sonia Oatley...
Book Reviews
Sorry, no book reviews are available.