Julia Sidwell Biography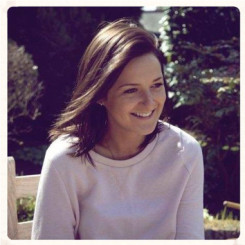 Julia Sidwell's journalism career spans 14 years and includes seven years working on Britain's best-selling women's weekly magazine, Take a Break.
After working as Features Editor there, Julia left in 2015 to start her own business, Tell & Sell Stories, a media agency specialising in sourcing real-life stories, getting top publication deals for the people involved, and writing and editing copy to the highest of standards for the national press.
The real-life stories she writes are published in the national press on a daily basis, including the following publications: The Daily Mail, Mail Online, Femail, The Sun, The Mirror, The Sunday Mirror, The Sunday People, Take a Break, Bella, That's Life, Closer, Woman, Woman's Own, Essentials, My Weekly, Real People, Chat, Pick Me Up, Love it, New!, Prima, Simply You and Best.
Julia, who resides in London, has made a living from seeking out individuals who have led interesting, unusual and shocking lives and is skilled in pulling details, emotions and experiences from them that they may have never shared with anyone before.
After writing real-life stories for over a decade, Julia is well-practiced in showcasing people's most raw, real and emotional moments, while gripping the reader and holding their attention to the very end.
She also has a BA Hons in Multimedia Journalism and is NCTJ qualified in Newspaper Journalism, Public Affairs and Media Law.
Julia is now embarking on a new career as a ghostwriter. Examples of her journalism work and testimonials from interviewees are available on her websites www.tellandsellstories.co.uk