Chris Granlund Biography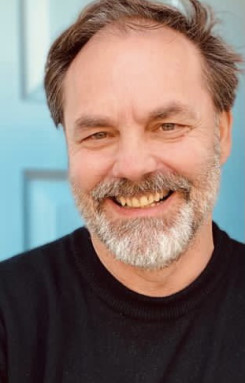 Chris Granlund is a BAFTA-winning documentary-maker. Over the last 30 years he has directed films for the BBC about Pedro Almodovar; Marcel Duchamp; Man Ray; Vermeer; and Salman Rushdie. He has also collaborated with presenters including: Peter Ackroyd; Lucy Worsley; Andrew Marr; Tom Fort; and David Olusoga on subjects ranging from the Biography of London and Andrew Marr's History of Modern Britain to the History of the World; from a pleasurable drive up the A303 in Highway to the Sun to the exploration of British History's Biggest Fibs with Lucy Worsley; from a study of the Age of Terror to an investigation into Britain's Forgotten Slave Owners.
Granlund was born in Consett, County Durham. Before working for the BBC, he was deputy editor of Marxism Today magazine for which he also interviewed a range of subjects including Paddy Ashdown, Doris Lessing, Jeffery Archer, John Cage and Eartha Kitt. He also wrote for The Guardian, City Limits and The Face. He has a degree in English and German from University College Cardiff and a PhD in History which he researched and wrote in London, Berlin and Chicago. He lives in London with his family and swims throughout the year in the men's pond in Highgate. Cold Water is his first book.