Ann & Joe Cusack Biography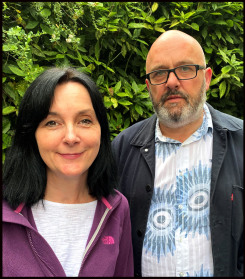 Lockdown has proven to be a renaissance for bestselling authors, Ann & Joe Cusack; in 2021 the married couple have written and published two ghost written memoirs and produced two terrestrial TV documentaries. They currently have five memoirs on the market.
Their relentless pursuit to find and develop original stories has continued through their day to day grass roots work, seeking out and providing content for numerous national newspapers and weekly magazines.
For over twenty years, Ann & Joe have remained on the outside of the corporate media, looking in. Their maverick approach to story gathering has seen them survive and flourish in a diminishing market. Based in Manchester under their business name, Focus Features Ltd, they have a long track record of following stories and working with ordinary people who have found themselves thrust into the spotlight by extraordinary events.