Bronwyn Royce Biography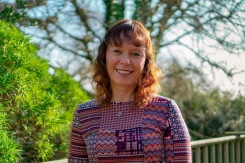 Bronwyn Royce has been a secretary, a gym instructor, a bookkeeper, a shop manager, and is now a watercolour artist who specialises in miniature paintings.
Born in South Africa during the apartheid era, she saw the country transformed when Nelson Mandela came into power in 1994. She has lived with her family on a farm without electricity or running water, survived a devastating fire, emigrated to the United Kingdom, and been through a life-changing experience with her son.
Despite all of this, she still feels that her greatest achievement is bringing up two amazingly adventurous sons.