Eve Goldberg Biography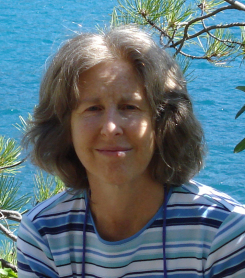 Eve Goldberg is a writer and award-winning documentary filmmaker. Her screen credits include the Emmy-nominated "Legacy of the Hollywood Blacklist" (co-writer), "Cover Up: Behind the Iran-Contra Affair" (writer) and "Maestra" (writer).

Her writing has been published in American Popular Culture, The Reading Room, The Gay & Lesbian Review, Hippocampus, and Censored: The News that Didn¹t Make the News. Hollywood Hang Ten is her first novel.
How I Found the Agency
I discovered the Andrew Lownie Agency through lots of clicking (internet research), and have been very fortunate to connect with my supportive, insightful, patient agent, David Haviland.