Mary Ann Sieghart Biography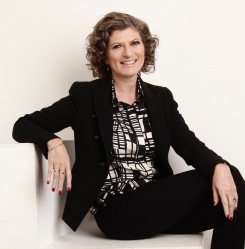 Mary Ann Sieghart has spent her life as a journalist, a broadcaster and much more besides. She was at The Times for nearly 20 years, writing columns and leaders, running the Comment and Arts pages, and occasionally being let loose on editing the whole paper on Sundays. She has also worked for the FT, The Economist and The Independent, mainly writing about politics. She's quite grateful no longer to have to deliver a weekly political column, as pundits are supposed to be able to predict what happens next…
Mary Ann has a sideline as a broadcaster. She has been a presenter of Start the Week on Radio 4 and chaired the revival of The Brains Trust on BBC2. For two years, she presented Newshour, the World Service's equivalent of the Today programme. As presenter of The World This Week on Channel 4, she was the only journalist to interview the then Austrian President Kurt Waldheim at the height of his infamy.
She was one of the founders of Women in Journalism, and started a pressure group, New Europe, to try to keep Britain out of the euro after Blair won his first landslide. It joined forces with Business for Sterling to create the No Campaign, which was pro-EU but anti-euro, and succeeded in keeping public opinion so hostile to joining the euro that Blair didn't dare hold a referendum. She has also been a trustee of the Heritage Lottery Fund, a member of the Council of Tate Modern, and a non-executive director of the Content Board of Ofcom, regulating the UK's TV and radio industries. She currently chairs the non-partisan Social Market Foundation think tank.
Mary Ann has spent the past year as a Visiting Fellow of All Souls College, Oxford, where she has been researching and writing a book on why we don't take women as seriously as men.
The bravest thing she has done? Riding the Cresta Run, headfirst down a very steep icy track on a skeleton sledge. 73.46 seconds of sheer terror!
How I Found the Agency
I asked my writer friend, Jane Thynne, who knows all there is to know about publishing, who was the best agent for non-fiction. Her immediate answer? Andrew Lownie.