Mike Croll Biography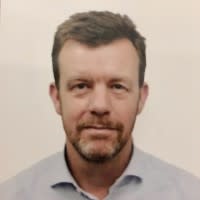 Mike Croll has held some of the most senior appointments in international security management including Head of Overseas Security at the Foreign and Commonwealth Office, Head of Security for European Union Delegations world-wide, Director of United Nations Global Security Operations, Facebook's Head of Security for Europe, the Middle East and Africa. He has worked in Africa for one of the earliest private military companies and he's been a uniformed security guard at a supermarket.
He has spent 30 years working internationally from Baghdad to New York, from Phnom Penh to Maputo. As well as a security specialist, he has also been a diplomat and a bomb disposal officer.
He is a regular speaker at international security conferences and is a member of several professional security associations.
He is the author of The History of Landmines (1998), and Landmines in War and Peace, (2008). They are probably the most cited works on the subject.