Charlotte Peacock Biography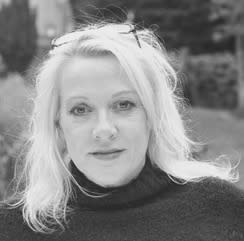 Charlotte Peacock holds a First Class Honours degree in English and a Master's with Distinction in Biography and Creative Non-Fiction from the University of East Anglia. Her first biography, Into the Mountain: A Life of Nan Shepherd, was published in 2017 and was followed by her edited collection of Shepherd's writing, Wild Geese, in 2018.

Originally from Gloucestershire, Charlotte was educated at Christ's Hospital. After a career in PR and marketing, in 2001, she moved from London to Suffolk to raise her two small daughters. There, needing work she could fit around the demands of motherhood, she turned photography from a hobby into a profession.

In her forties, she went back to university. She was planning a PhD when she was commissioned to write the first biography of Nan Shepherd. Since then, Charlotte's published several articles on the Scottish writer and spoken about her on Radio 4 and The Living Mountain podcast series.

Now a copywriter, Charlotte is also a poet whose work has been shortlisted for The Bridport Prize. When she's not writing in her shed or dabbling in her darkroom, you'll find her playing the piano, swimming, or roaming the forests and beaches near her home. She lives in an isolated spot on the Suffolk coast.