Amy Ripley Biography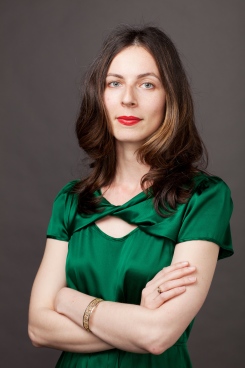 Amy Ripley is an experienced London-based journalist, with strong research, interviewing and writing skills. She holds a BA (Hons) in English Literature and Philosophy and trained as a journalist at the University of Technology Sydney.
She has worked mostly as a freelance feature writer for the Sydney Morning Herald and is currently one of the Herald's contributing obituary writers; researching, interviewing and writing obituaries of Australian public figures from the fields of science, medicine, publishing, law, business, the military and the arts. In the UK, her work has appeared in the Daily Telegraph and on the BBC World Service.
Amy has also worked as a senior press officer, editor and copywriter for museums and universities in Australia.
How I Found the Agency
I saw Andrew speak at an Insight into Publishing event at the Oxford Literary Festival in April 2016. I found the sensible, informative advice that he gave during his talk very helpful. An Arvon course tutor also recommended Andrew to me around the same time as this.
As a biographer and former journalist himself, I knew Andrew would understand my work and be able to guide me through the maze of publishing. The agency also has a strong literary biography list which I thought would be a good fit for my book. I am delighted to be represented by Andrew.