Christopher Bardsley Biography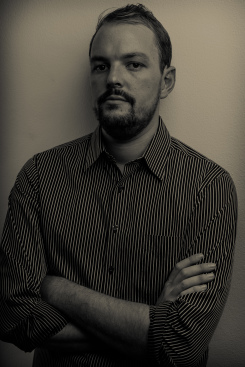 Born in 1987, Christopher Bardsley was raised in Melbourne, Australia. He undertook his studies at the University of Melbourne, where he received a Bachelor of Arts and Master of Education. In 2012, Christopher was the recipient of Melbourne University's Above Water prize for his short story Little Rock. He also received an honourable mention in the 2011 competition for his story Cripple Creek. Christopher has also published poetry and cultural criticism through Farrago magazine.
Christopher spent the beginning of his career teaching history at independent schools in Melbourne, most notably the Penleigh and Essendon Grammar School. While he is primarily an author of novels, his interests also include modern and ancient history, with a particular focus on interpreting political extremism.
As of 2016, he is taking a year to travel across the Eurasian continent as he completes his next novel.
How I Found the Agency
I was attracted to the Andrew Lownie agency primarily by the quality of the authors they represent. I also sought an agent who had an interest in developing new authors of fiction. The fact that both Andrew Lownie and David Haviland are fine authors themselves lends this agency a unique editorial perspective.