Andrew Cunningham Biography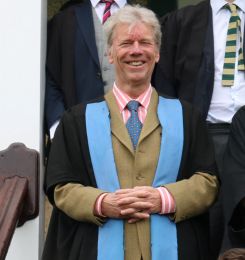 Andrew Cunningham was educated at St Paul's School and the Universities of Aberdeen, where he was Union President and Exeter, where he gained a Ph.D on Thomas Hardy. After working in advertising and for 'The Observer', he started teaching at Pangbourne College in 1988 and has been teaching English at a number of well-known senior boarding schools ever since.
During that time he has 'run' both a boys' and a girls' boarding house and been heavily involved in independent school promotion. A former editor of the HMC schools' magazine, he has written for the 'Telegraph', 'FT', 'Independent', 'TES' and 'Express'.
He likes his job, mostly, likes teenagers, mostly, and loves books and wine rather too much. He is married with two children, both of whom boarded at senior schools, hence the large mortgage.