Andrew Mumford Biography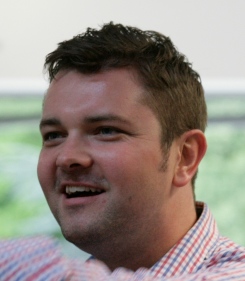 Born in North Yorkshire in 1983, Andrew Mumford studied at the University of Sheffield and went on to get his PhD from the University of Warwick. He is currently an Associate Professor in the School of Politics and International Relations at the University of Nottingham where he specialises in issues surrounding the interplay between war, diplomacy, and politics in the post-1945 era.
He is the author of three previous books, including Counterinsurgency Wars and the Anglo-American Alliance (Georgetown University Press) and Proxy Warfare (Polity). His next book, The West's War Against ISIS, will be out in 2020 (IB Tauris).
How I Found the Agency
Andrew was brought to the agency through collaboration with his colleague Rory Cormac, who spoke very highly of Andrew Lownie. Andrew has also worked closely with one of the agency's other authors, Richard J. Aldrich.